The global market for incontinence care products predicted to attain $23.6 billion by 2027, growing at a CAGR of 7.0% over the forecast period, driven by increasing demand for personalized products, growing geriatric population, and increasing awareness and acceptance of incontinence as a debilitating condition.
Other factors driving the incontinence devices market growth include elderly population with urinary and fecal incontinence problems, increased awareness of personal hygiene, large range of products both for men and women, development of innovative products that provide better comfort and hygiene, easy availability of products, innovative environment friendly products in market.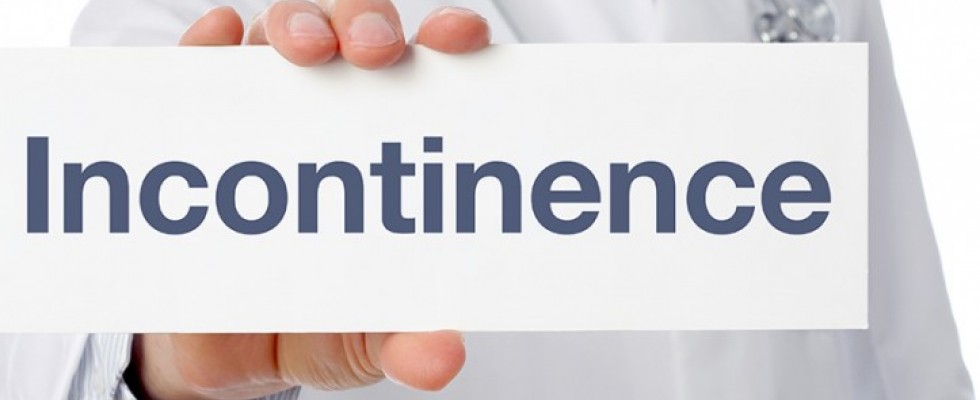 The global incontinence care devices market research report provides market size (Revenue $million 2017 to 2027), market share, growth trends and forecast (CAGR%, 2021 to 2027).
The global market for incontinence care products segmented by product [adult diapers (underwear and briefs, pads and guards, liners and drip collection), artificial sphincters (urinary sphincters, bowel sphincters), incontinence catheters (Foley catheters, intermittent/Robinson catheters, male external catheters), incontinence drainage collection bags, incontinence pessaries and clamps (ring pessaries, Gellhorn pessaries, other pessaries, incontinence clamps), incontinence slings (male incontinence slings, female incontinence slings), nerve stimulation devices (sacral nerve stimulation devices, electrical nerve stimulation devices)], and geography.
In terms of products, the adult diapers segment accounted for the largest share of the total market, followed by the incontinence catheters segment.

Some of the medical conditions such as excess urine formation, enlarged prostate, multiple sclerosis, spinal cord injury, Parkinson's disease, muscle damage, and loss of storage capacity in the rectum can cause urinary and fecal incontinence.

A large population globally, including both the aged and adolescent, suffers from chronic urinary and fecal incontinence problems, due to which the global market for adult diapers is lucrative for the manufacturers and distributors of various kinds of adult diapers.

However, among the nerve stimulation products market, the sacral nerve stimulation devices sub-segment anticipated to grow at the fastest rate during the forecast period.

Nerve stimulation devices provide gentle stimulation to the nerves near the sphincter muscles and stimulate the muscles to function naturally.

It involves the implantation of a programmable stimulator which delivers low amplitude electrical stimulation via a lead to the sacral nerve, usually accessed via the S3 foramen.

Sacral nerve neurostimulation is believed to be one of the most innovative methods for treatment and management of pelvi-perineal dysfunction.

However, the artificial sphincters and incontinence slings segments expected to grow at the slowest CAGR throughout the coming years.

Severe setbacks to sling and mesh manufacturers due to side-effects and constant litigations by patients have severely curtailed the growth of these products in the global market.
The global incontinence care products market research report is further segmented by geography into North America (U.S., Canada), Europe (U.K., Germany, France, Italy, Spain, Rest of EU), Asia Pacific (Japan, China, India, Rest of APAC), Latin America (Brazil, Mexico, Rest of LA), and Rest of the World.
By geography, the North America region dominated the global market, partly due to increasing incidence of fecal and urinary incontinence in the developed regions, improving reimbursement rates for several devices and products is encouraging the penetration of incontinence care products.

On the other hand, the Asia Pacific region slated to become the largest market for incontinence products and also predicted to overtake the Europe region in the next few years, attributed to large patient population base, availability of reasonably priced products, increasing adoption of new innovative treatment devices and increasing awareness of incontinence products in the emerging countries.
Moreover, the global incontinence care products market report provides the detailed market landscape (market drivers, restraints, opportunities), market attractiveness analysis, and market profitability analysis by key products and regions or countries. The report also tracks the major competitors operating in the global market by company overview, financial snapshot, major products, technologies, services offered and recent developments.
Major competitors operating in the global incontinence care products market and profiled in this report include Axonics Modulation Technologies, Inc., Becton, Dickinson and Company (C. R. Bard, Inc.), B. Braun Melsungen AG, Boston Scientific Corporation, Coloplast A/S, Congentix Medical, Inc., Cook Medical, Inc., Endo International plc (American Medical Systems), Johnson & Johnson (Ethicon, Inc.), Kimberly Clark Corporation, Laborie Medical Technologies, Inc. (Patricia Industries AB), Medtronic plc (Covidien plc), Ontex Group NV, Pelvalon, Inc., StimGuard LLC, Svenska Cellulosa Aktiebolaget (SCA), and Unicharm Corporation.
Product

Adult Diapers

Underwear and Briefs
Pads and Guards
Liners and Drip Collection

Artificial Sphincters

Urinary Sphincters
Bowel Sphincters

Incontinence Catheters

Foley Catheters
Intermittent/Robinson Catheters
Male External Catheters

Incontinence Drainage Collection Bags
Incontinence Pessaries and Clamps

Ring Pessaries
Gellhorn Pessaries
Other Pessaries
Incontinence Clamps

Incontinence Slings

Male Incontinence Slings
Female Incontinence Slings

Nerve Stimulation Devices

Sacral Nerve Stimulation Devices
Electrical Nerve Stimulation Devices

Geography

North America (U.S., Canada)

Europe (U.K., Germany, France, Italy, Spain, Rest of EU)

Asia Pacific (Japan, China, India, Rest of APAC)

Latin America (Brazil, Mexico, Rest of LA)

Company Profiles

Axonics Modulation Technologies, Inc.

B. Braun Melsungen AG
Becton, Dickinson and Company (C. R. Bard, Inc.)

Boston Scientific Corporation

Endo International plc (American Medical Systems)
Johnson & Johnson (Ethicon, Inc.)

Kimberly Clark Corporation

Laborie Medical Technologies, Inc. (Patricia Industries AB)

Medtronic plc (Covidien plc)

Svenska Cellulosa Aktiebolaget (SCA)
To request Table of Contents and Sample Pages of this report visit:
https://www.ihealthcareanalyst.com/report/incontinence-care-devices-market/
Related publications: