The global market for periodontal disease therapeutics estimated to cross $1.3 billion in 2029, growing at a CAGR of 9.0% over the forecast period, driven by aging population, lack of public awareness, higher incidence and prevalence in North America, Europe, Asia and Latin America, and increased use of tobacco-related products.
A number of case-control studies have evaluated the correlation between periodontitis and the risk/severity of COVID-19. The periodontitis has been found to be associated with higher risks of severe complications of SARS-CoV-2 virus infection (death, ICU admission, and the need for assisted ventilation).

The COVID-19 patients with gum disease were 3.5 times more likely to be admitted to the intensive care unit, 4.5 times more likely to need a ventilator, and 8.8 times more likely to die when comparing to those without gum disease.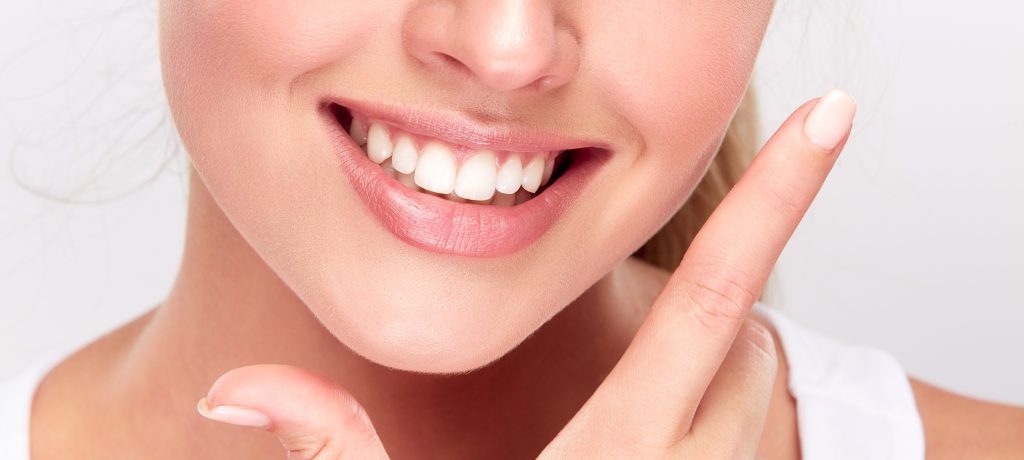 Prevalence of periodontal disease increases with age. Higher life expectancy would boost chances of elderly people retaining more teeth. This would lead to rise in the number of people developing periodontal disease in the next few years.
Increase in the number of aging population has been witnessed worldwide. According to a WHO report, around 524 million people were above 65 years in 2010, and the number is expected to reach 1.5 billion by 2050, which is estimated to constitute about 16% of the total world population.
Data from the Centers for Disease Control and Prevention (CDC) show high prevalence of periodontal disease in the U.S. population; American Academy of Periodontology encourages yearly comprehensive periodontal evaluations to assess for disease.
A recent CDC report provides the following data related to prevalence of periodontitis in the U.S.: 47.2% of adults aged 30 years and older have some form of periodontal disease, and periodontal disease increases with age, 70.1% of adults 65 years and older have periodontal disease.

Periodontitis is more common in men than women (56.4% vs 38.4%), those living below the federal poverty level (65.4%), those with less than a high school education (66.9%), and current smokers (64.2%).
Periodontal disease and tooth decay are the two biggest threats to dental health. Periodontal diseases are mainly the results of infections and inflammation of the gums and bone that surround and support the teeth.
Among the 700 bacterial taxa that have been identified to inhabit periodontal pockets, only a small group of 10 to 15 species has been identified as being significantly associated with periodontitis.

There are a number of types of periodontal disease and they all affect the tissues supporting the teeth. In its early stage, called gingivitis, whereas in its more serious form, called periodontitis. Periodontal disease is mostly seen in adults.

Periodontal diseases comprise a group of related conditions, both acute and chronic, characterized by inflammation of the periodontal tissues in response to the presence of dental plaque.
Research in recent years in periodontology has seen a shift from surgery towards medicine. Scaling and root planning is sometimes followed by adjunctive therapy such as local delivery of antimicrobials, systemic antibiotics, and host modulation, as needed on a case-by-case basis.
Dentists and microbiologists across the globe have embraced the usage of antibiotics as an adjunctive therapy for management of periodontal diseases.

In order to overcome the limitations of scaling and root planning (SRP), adjunctive chemotherapeutics and host modulatory agents to the treatment are used. These therapeutic agents show substantial beneficial effects when compared to scaling and root planning alone.
Antibiotic treatments can be used either in combination with surgery and other therapies, or alone, to reduce or temporarily eliminate the bacteria associated with gum disease or suppress the destruction of the tooth's attachment to the bone.
The antimicrobials include metronidazole in an ointment form (Elyzol), chlorhexidine (Periochip) as well as doxycycline either in a fiber form (Actisite), or also in a polymeric delivery system (Atridox).
Chlorhexidine (marketed as the prescription-only brands Peridex, PerioChip, PerioGard, and by numerous other over-the-counter trade names) is an antimicrobial used to control plaque and gingivitis in the mouth or in periodontal pockets.

The medication is available as a mouth rinse or as a gelatin-filled chip that is placed in pockets after root planning and releases the medication slowly over few days.

Other antibiotics, including doxycycline, tetracycline, and minocycline may also be used to treat gum disease.

In addition, a nonprescription toothpaste that contains fluoride and an antibiotic to reduce plaque and gingivitis, called triclosan, is often recommended.

According to the American Academy of Periodontology (AAP), the oral antibiotics as well as anti-microbial mouth rinses can be prescribed short-term to control bacteria and treat acute periodontal infection. Other medicinal treatments include antibiotic gels, slow-release antiseptic chips, microspheres, and enzyme suppressants used after scaling and root planning procedures.
The global periodontal disease therapeutics market report provides market size ($million 2019 to 2029), market share, growth trends and forecast (CAGR%, 2023 to 2029).
The global market for periodontal disease therapeutics segmented by product – local antibiotic therapy [minocycline hydrochloride (Arestin, Dentomycin, Sunstar Periocline, Other Minocycline HCI), doxycycline hyclate (Atridox, Ligosan/Adjusan/Ligoslo), chlorhexidine gluconate (PerioChip, Chlosite), metronidazole benzoate (Elyzol), tetracycline hydrochloride (Actisite)], systemic antibiotic therapy (minocycline hydrochloride, doxycycline hyclate, metronidazole benzoate); by distribution channel (hospital pharmacies, retail pharmacies, online pharmacies), and geography.
The treatment of periodontal disease as an infection has been well studied through the years. This so called antimicrobial approach includes local or systemic delivery of antimicrobial agents (local or systemic antibiotics) or topical antiseptics.

These treatment strategies however may be insufficient to block or inhibit the host mediated tissue destruction of the periodontium.

Based on the products, the local antibiotic therapy segment accounted for the largest share of total market, where the minocycline hydrochloride and chlorhexidine gluconate market sub-segments anticipated to grow at the fastest CAGR during the forecast period.

The patent for Arestin will expire in 2022 further eroding its sales in the coming years, and replacing it with other gel-, ointment-, and powder-based minocycline HCI products in the global market.

Besides Arestin, the other 2% minocycline HCI gel-, ointment- or powder-based products include Dentomycin by Henry Schein UK Holdings Ltd., Lederle Laboratories (Wyeth/Pfizer), and Dental Solutions Ltd.; Sunstar GUM (Periocline) by Sunstar Corporation;  and Minocycline 2% gels (an alternative to Arestin) by local pharmacies (such as Woodland Hills Pharmacy/Kearney Compounding Pharmacy in the US).

In 2018, Profounda, Inc. received the US FDA's Competitive Generic Therapy (CGT) Designation for the planned future ANDA filing of Minocycline Hydrochloride Microspheres, 1 mg, pursuant to section 506H(b) of the FD&C Act.

The local antibiotic therapy has been of much interest in the past few years. The antimicrobial agents (LDAs) are delivered locally directly into the periodontal pocket, eliminating the need of systemic doses.

Local antimicrobials, including disinfectants such as chlorhexidine and locally-delivered antibiotics, have been proposed as both a standalone therapy for the the treatment of chronic periodontitis and as adjuncts to root surface instrumentation.

Arestin, Atridox, and PerioChip are commercially successful sustained or controlled release local delivery antimicrobial agents (LDAs) and are used as adjuncts to scaling and root planning (SRP).

However, the current evidence indicates that the use of local antimicrobials to manage chronic periodontitis in primary care does not result in improved clinical outcomes compared with those achieved by root surface instrumentation alone.

The administration of systemic antibiotics in the periodontal treatment has been well studied and documented. Early approaches to systemic antibiotics in periodontal treatment included mainly single drug therapies.

Systemic antibiotics, prescribed as an adjunct to root surface instrumentation, have been proposed to act by suppressing the bacterial species responsible for biofilm growth, leading to a less pathogenic oral environment.

A range of systemic antibiotics for treatment of periodontitis has been documented, with some studies showing superior clinical outcomes following adjunctive antibiotics.

The systemic antibiotic monotherapies include administration of amoxicillin, metronidazole, tetracyclines (doxycycline), clindamycin, azithromycin, clarithromycin and ciprofloxacin as an adjunct to mechanical debridement.

Systemic antibiotic therapy has the potential to suppress periodontal pathogens residing on the tongue or other oral surfaces, thereby delaying subgingival recolonization of pathogens. They have also the advantages of conventional and acceptable delivery for the patients.

However, the systemic antibiotics may be appropriate in the management of aggressive periodontitis as an adjunct to meticulous self-care and professional instrumentation. The systemic antibiotics should not be prescribed as a monotherapy for the treatment of periodontitis.
The global periodontal disease therapeutics market research report is further divided by geography into North America (U.S., Canada), Europe (U.K., Germany, France, Italy, Spain, Rest of EU), Asia Pacific (Japan, China, India, Rest of APAC), Latin America (Brazil, Mexico, Rest of LA), and Rest of the World.
By geography, the North America region led the global periodontal disease therapeutics market, followed by the Europe region, and also expected to maintain its leadership position during the forecast period.

New product approvals and rapid uptake, well-established dental infrastructure and well-equipped laboratories, initiatives to improve oral care, and provision of experienced dental workforce to address the large unmet needs in the developed regions.
The World Health Organization (WHO) estimates about 60% to 90% of the school-age children and vast majority of adults with dental caries as a major public health problem in the high-income countries.

Rapidly aging population, increasing prevalence of periodontal disorders and diabetes likely to boost the market growth in the United States.

In Europe, the oral disease continues to be a major public health burden with respect to severity and prevalence. Dental caries, periodontal diseases, and oral cancer are the major oral diseases.

Over 50% of the European population suffers from a periodontal disease, with 10% of these individuals suffering from a severe form.

In the case of the 60- to 65-year-old population group, the proportion affected is as high as 70 to 85%.

On the other hand, the Asia Pacific region anticipated to witness the fastest growth rate, owing to high unmet needs, growing public awareness Government sponsored oral care and hygiene campaigns for treating periodontal disorders.

Rapidly aging population as well as increasing prevalence of periodontal disorders and diabetes likely to boost the market growth in the emerging countries.
The global periodontal disease therapeutics market report also provides the detailed market landscape, market drivers, restraints, opportunities), market attractiveness analysis and profiles of major competitors in the global market including company overview, financial snapshot, key products, technologies and services offered, and recent developments.
Major competitors operating in the global market for periodontal disease therapeutics and included in this report are 3M Company, Alza Corporation (Johnson & Johnson), Atrix Laboratories, Inc., Bausch Health Companies, Inc. (OraPharma/Valeant Pharmaceuticals), DenMat Holdings, LLC, Dexcel Pharma Ltd., Dumex Alpharma A/S, Galderma S.A., Ghimas S.p.A., Kulzer GmbH (Mitsui Chemicals), Profounda, Inc., and Sunstar Corporation.
Product

Local Antibiotic Therapy

Minocycline Hydrochloride

Arestin
Dentomycin
Sunstar Periocline
Other Minocycline HCI

Doxycycline Hyclate

Atridox
Ligosan (Adjusan/Ligoslo)

Chlorhexidine Gluconate

PerioChip
Chlosite (Chlo-Site)

Metronidazole Benzoate
Tetracycline Hydrochloride

Systemic Antibiotic Therapy

Minocycline Hydrochloride
Doxycycline Hyclate
Metronidazole Benzoate

Distribution Channel

Hospital Pharmacies
Retail Pharmacies
Drug Stores
E-commerce

Geography

North America (U.S., Canada)
Europe (U.K., Germany, France, Italy, Spain, Rest of EU)
Asia Pacific (Japan, China, India, Rest of APAC)
Latin America (Brazil, Mexico, Rest of LA)
Rest of the World

Company Profiles

3M Company
Alza Corporation (Johnson & Johnson)
Atrix Laboratories, Inc.
Bausch Health Companies, Inc. (OraPharma/Valeant Pharmaceuticals)
DenMat Holdings, LLC
Dexcel Pharma Ltd.
Dumex Alpharma A/S
Galderma S.A.
Ghimas S.p.A.
Kulzer GmbH (Mitsui Chemicals)
Profounda, Inc.
Sunstar Corporation
To request Table of Contents and Sample Pages of this report visit: https://www.ihealthcareanalyst.com/report/periodontal-disease-therapeutics-market/
Related publications: