The global market for urgent care center expected to become $44.2 billion by 2029, growing at a CAGR of 4.2% over the forecast period, driven by a convergence of factors, including demographics, national government policy, rising wait times for primary care service providers, and search for cost effective delivery methods for medical services.
The growth of urgent care centers is driven heavily by consumer demand for convenient access to care. At the same time, hospitals view urgent care centers as a way to gain patients, while health plans see opportunities to contain costs by steering patients away from costly emergency department visits.

Although some providers believe urgent care centers disrupt coordination and continuity of care, others believe these concerns may be overstated, given urgent care's focus on episodic and simple conditions rather than chronic and complex cases.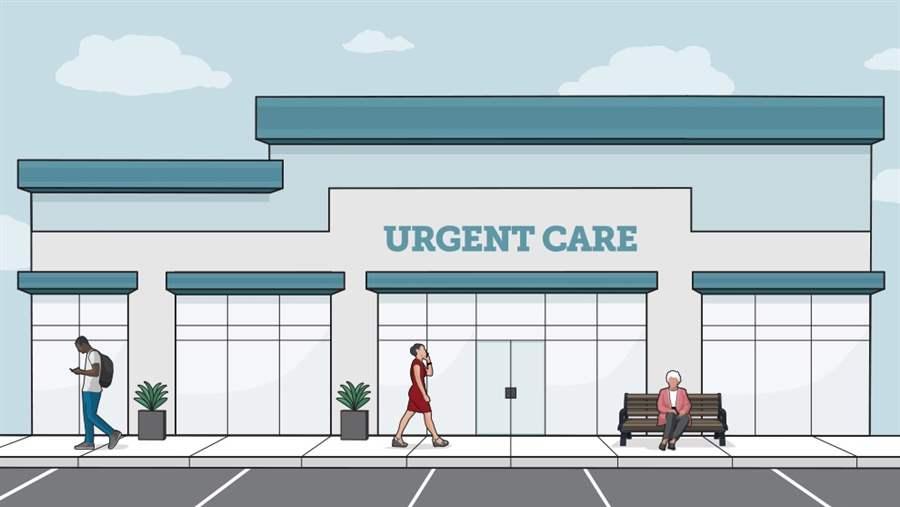 The urgent care centers provide personal healthcare consultation and treatment outside of the traditional emergency room and primary care physician models. Per industry data, both the number of urgent care centers and the volume of services provided by urgent care centers have increased rapidly over the past decade. Current industry factors point to a continuation of this growth.
The urgent care center industry has grown rapidly over the past decade. One of the primary factors driving growth is the long wait times for both primary and emergency care providers, which has prompted greater use of urgent care providers.

Moreover, cost-saving initiatives have focused on greater use of urgent care centers, rather than emergency care for low-acuity patients. This has facilitated strong growth for the industry.

A defining characteristic of urgent care centers is that they provide treatment to consumers on a walk-in basis with no required appointments. Furthermore, urgent care facilities are typically open nights and weekends, unlike primary-care offices.

Although urgent care centers specialize in health problems that are often seen in primary-care offices, the centers offer additional services such as x-rays and minor trauma treatments, not available in general practitioners' offices. Thus, urgent care centers offer an integrated solution of primary and low-level emergency care.
The global market for urgent care center report estimates the market size ($million 2019 to 2029), market share analysis, growth trends and forecast (CAGR%, 2022 to 2029).
The global market for urgent care center segmented by service (diagnostics, illness, injury, physical health, vaccination, screening), ownership type (corporate owned, physicians or physician groups, non-physician individuals, hospitals, franchise arrangements), and geography.
Based on the service type, the illness services segment recorded the largest share of the global urgent care center services market, followed by the injury's services segment.

Increasing incidences of upper respiratory tract infections, pharyngitis and otitis media significantly contributed to urgent illnesses segment and also expected to continue its larger revenue share throughout the forecast period.

Several growth factors are in place to provide for accelerating revenues, including an anticipated substantial increase in the number of patients with insurance.

The current emergency room model cannot handle a fresh wave of patients, and the level of care provided by emergency rooms is far more intensive than that needed by the typical urgent care patient.
The cost for treatment at an urgent care center is usually comparable to a primary care visit, and less than an emergency room visit.

Charges vary according to individual insurance coverage. Most insurance plans are accepted at Urgent Care Centers; however, insurance is not required.

For example, growing to 9,000 U.S. locations in recent years, urgent care centers provide walk-in care for illnesses and injuries that need immediate attention but don't rise to the level of an emergency.

Though their impact on overall health care access and costs remains unclear, hospitals and health plans are optimistic about the potential of urgent care centers to improve access and reduce ED visits, according to a new qualitative study by the Center for Studying Health System Change (HSC) for the National Institute for Health Care Reform.
The global market for urgent care center services research report is divided by geography (regional and country based) into North America (U.S., Canada), Latin America (Brazil, Mexico, Rest of LA), Europe (U.K., Germany, France, Italy, Spain, Rest of EU), Asia Pacific (Japan, China, India, Rest of APAC), and Rest of the World.
Geographically, the North America region dominated the total market for urgent care center services, owing to high number of urgent care centers in the region, followed by the Europe and Asia Pacific regions, respectively.

The market for urgent care centers is highly fragmented. There are approximately 9,000 centers in the U.S. providing urgent care services, and they average 357 weekly patient visits per center.

Currently, a primary factor driving growth for urgent care centers is the long wait times for primary care physicians. The Affordable Care Act is expected to provide healthcare benefits to millions of Americans when the program becomes fully enrolled.

Over time, more people are expected to respond to the new insurance coverage options, so enrollment is projected to increase sharply in the coming years.

As the U.S. healthcare system grapples with strained hospital emergency department (ED) capacity in some areas, primary care clinician shortages and rising healthcare costs, urgent care centers have emerged as an alterna­tive care setting that may help improve access and contain costs.
The global market for urgent care center report also provides the detailed market landscape, market drivers, restraints, opportunities), market attractiveness analysis and profiles of major competitors in the global market including company overview, financial snapshot, key products, technologies and services offered, and recent developments.
The urgent care center industry has a low level of market share concentration. This industry is highly fragmented, with the largest four players expected to account for just over 1.0% of industry revenue.

The consumers prefer to access facilities that are close to their homes, creating strong demand for urgent care centers in many areas. This nature allows a large number of small companies to operate in the urgent care center industry.

There has been a substantial interest in using urgent care centers to decrease lower-acuity emergency department (ED) visits.

For example, with the introduction of four new urgent care centers (UCCs) within 5 miles of the hospital, the ED diagnoses of pharyngitis and bronchitis, two of the most common diagnoses seen in UCCs, decreased significantly.
Major competitors operating in the global market for urgent care center and included in this report are AFC Doctors Express, CareSpot Express Healthcare LLC, Concentra, Inc. (Humana Inc.), FastMed Urgent Care, HealthWorks, Inc., MD Now Urgent Care, MedExpress Urgent Care, MinuteClinic, LLC, NextCare Holdings, Inc., and Patient First.
Service Type

Diagnostics
Illness
Injury
Physical Health
Screening
Vaccination
Screening

Ownership Type

Corporate Owned (including Private Equity Funds)
Physicians or Physician Groups
Non-Physician Individuals
Hospitals
Franchise Arrangements

Geography

North America (U.S., Canada)
Europe (U.K., Germany, France, Italy, Spain, Rest of EU)
Asia Pacific (Japan, China, India, Rest of APAC)
Latin America (Brazil, Mexico, Rest of LA)
Rest of the World

Company Profiles

AFC Doctors Express
CareSpot Express Healthcare LLC
Concentra, Inc. (Humana Inc.)
FastMed Urgent Care
HealthWorks, Inc.
MD Now Urgent Care
MedExpress Urgent Care
MinuteClinic, LLC
NextCare Holdings, Inc.
Patient First
To request Table of Contents and Sample Pages of this report visit:
https://www.ihealthcareanalyst.com/report/urgent-care-center-services-market/  
Related publications: