The global market for aptamers estimated to cross $4.5 billion by 2029, expanding at a CAGR of 15.3% over the forecast period, driven by rapid adoption of advanced nucleic acid and peptide aptamers technologies worldwide.
The unique characteristics of nucleic acid aptamers that represent a combination of the best features of small molecules and antibodies, including high binding affinity and specificity, provide vast potential for future applications. 

The next generation of aptamers will be particularly useful for diagnostic purposes, including molecular probes, biosensors, aptamer-based magnetic cell sorting, and immunoassays. 
There is a similar level of enthusiasm for their therapeutic potential in several areas, including but not limited to infectious disease and its complications, oncology, inflammatory disorders and conditions, and vascular disease.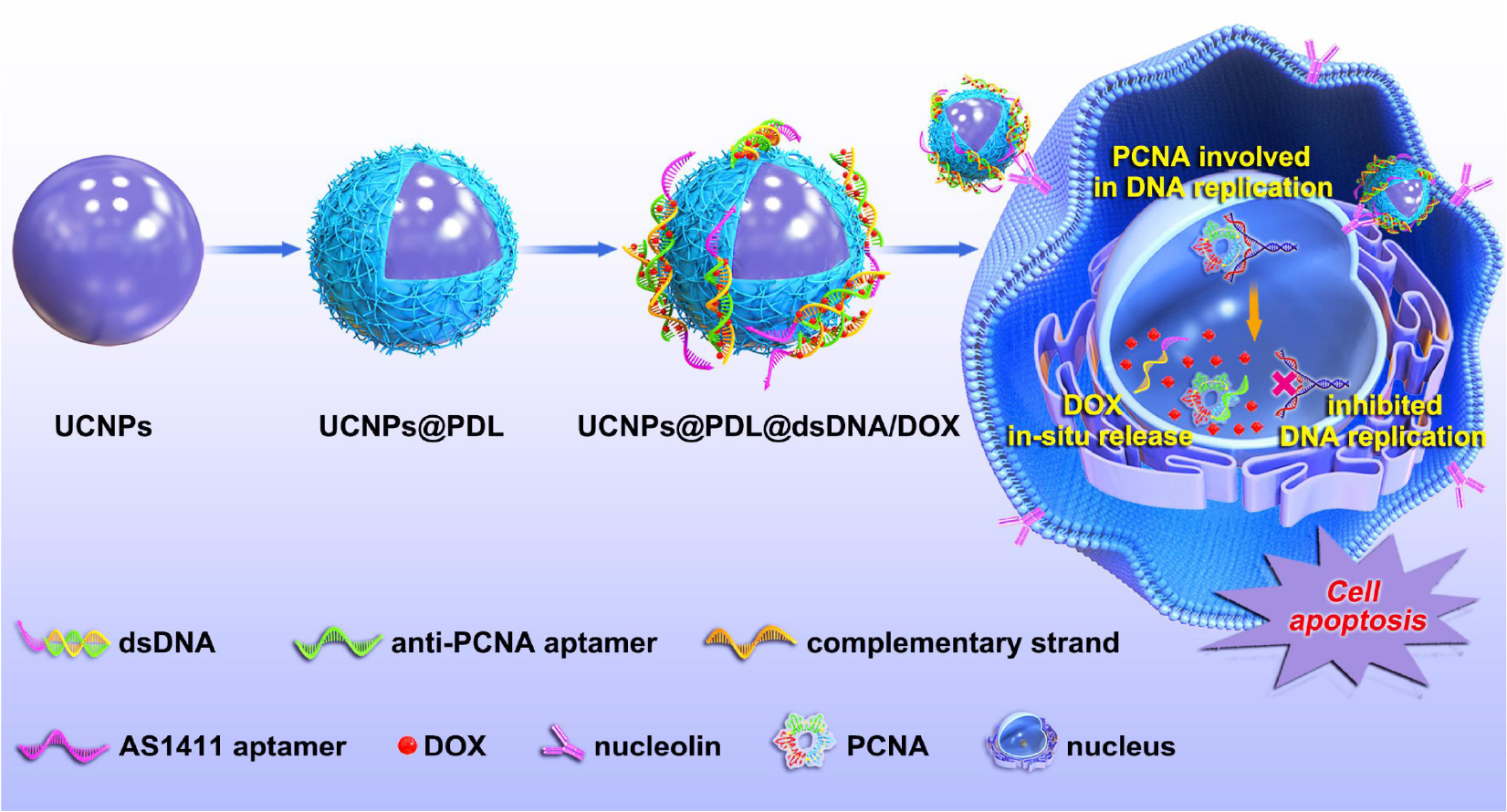 Aptamers are short single-stranded oligonucleotides that are capable of binding various molecules with high affinity and specificity. Aptamers are oligonucleotide or peptide molecules that bind to a specific target molecule.
Currently, a large number of generated aptamers can bind various targets, ranging from simple inorganic molecules to large protein complexes, and entire cells.

Nucleic acid aptamers, often termed 'chemical antibodies', are functionally comparable to traditional antibodies, but offer several advantages, including their relatively small physical size, flexible structure, quick chemical production, versatile chemical modification, high stability and lack of immunogenicity.

In addition, many aptamers are internalized upon binding to cellular receptors, making them useful targeted delivery agents for small interfering RNAs (siRNAs), microRNAs and conventional drugs.

However, several crucial factors have delayed the clinical translation of therapeutic aptamers, such as their inherent physicochemical characteristics and lack of safety data.
The global aptamers market report provides market size ($million 2019 to 2029), market share, growth trends and forecast (CAGR%, 2023 to 2029). 
The global market for aptamers segmented by product (nucleic acid aptamers, peptide aptamers), application (therapeutics development, diagnostics, molecular imaging, biomarker detection and discovery, research and development, biosensor and food safety), and geography.
Aptamers are discovered using SELEX (systematic evolution of ligands by exponential enrichment), a directed in vitro evolution technique in which large libraries of degenerate oligonucleotides are iteratively and alternately partitioned for target binding. They are then amplified enzymatically until functional sequences are identified by the sequencing of cloned individuals.

For most therapeutic purposes, aptamers are truncated to reduce synthesis costs, modified at the sugars and capped at their termini to increase nuclease resistance, and conjugated to polyethylene glycol or another entity to reduce renal filtration rates.

The first aptamer approved for a therapeutic application was pegaptanib sodium (Macugen; Pfizer/Eyetech), which was approved in 2004 by the US FDA for macular degeneration.

Owing to the fact that binding to appropriate cell-surface targets can lead to internalization, aptamers can also be used to deliver therapeutic cargoes such as small interfering RNA.

Supramolecular assemblies of aptamers and delivery agents have already been demonstrated in vivo and may pave the way for further therapeutic strategies with this modality in the future.
Based on the products, the nucleic acid aptamers segment accounted for the largest share of the total aptamers market and also expected to witness the fastest growth rate during the coming years.

The nucleic acid-based aptamers offer distinct advantages, as these selectively inhibit the protein targets more specifically as well as represent promising alternative to protein-based targeting approaches. These aptamers provide high-affinity ligands and potential antagonist actions against various disease-associated proteins.

These aptamers are also characterized by high specificity with low toxicity and therefore represent valid alternatives to antibodies for targeting specific protein molecules.

In terms of applications, the growth in the diagnostics segment dominated the total aptamers market, attributed to the development of a variety of diagnostic kits by key players, especially in biomedical diagnostics for the detection and development of disease related biomarkers.

However, the therapeutics segment anticipated to expand at the fastest CAGR during the forecast period, owing to increasing number of clinical trials in the recent years and launch of innovative products by key players in molecular imaging and disease specific biomarkers areas.

Aptamer technology has revolutionized the field of therapeutic development due to high specificity and selectivity to detect a wide range of target molecules such as viruses, small organisms and tissues.
The global market for aptamers research report is further divided by geography into North America (U.S., Canada), Europe (U.K., Germany, France, Italy, Spain, Rest of EU), Asia Pacific (Japan, China, India, Rest of APAC), Latin America (Brazil, Mexico, Rest of LA), and Rest of the World.
Geographically, the North America region followed by the Europe region represented the largest market share for aptamers accounting for the majority of the total market, attributed to increasing scientific research and development activities by key players, increasing investments by government, as well as technological advances in diagnostics, therapeutics, and research and development.

On the other hand, the Asia Pacific region regarded as the most lucrative region holding immense growth potential for aptamers market, due to continuous expansion by key players in India, China and other countries and rising collaboration by key players to increase product distribution in the emerging economies.
The global market for aptamers report also provides the detailed market landscape (market drivers, restraints, opportunities), market attractiveness analysis and also tracks the major competitors operating in the market and provides analysis of the company overview, financial snapshot, key products, technologies and services offered, market share analysis and recent trends in the global market.
The major competitors operating in the global market for aptamers and included in this report are AM Biotechnologies, LLC, Aptagen, LLC, Aptamer Group, Aptamer Sciences, Inc., Base Pair Biotechnologies, Inc., Bioapter S.L., CD Genomics, IVERIC bio (Ophthotech Corporation), NeoVentures Biotechnology, Inc., NOXXON Pharma AG, OpTech Operational Technologies Corporation, Regado Biosciences, Inc., SomaLogic, Inc., TriLink BioTechnologies, Inc., and Vivonics, Inc.
Product

Nucleic Acid Aptamers
Peptide Aptamers

Application

Therapeutics Development
Diagnostics (Molecular Imaging, Biomarker Detection and Discovery)
Research and Development
Others (Biosensor and Food Safety)

Geography

North America (U.S., Canada)
Europe (U.K., Germany, France, Italy, Spain, Rest of EU)

Asia Pacific (Japan, China, India, Rest of APAC)
Latin America (Brazil, Mexico, Rest of LA)
Rest of the World

Company Profiles

AM Biotechnologies, LLC
Aptagen, LLC
Aptamer Group
Aptamer Sciences, Inc.
Base Pair Biotechnologies, Inc.
Bioapter S.L.
CD Genomics
IVERIC bio (Ophthotech Corporation)
NeoVentures Biotechnology, Inc.
NOXXON Pharma AG
OpTech Operational Technologies Corporation
Regado Biosciences, Inc.

SomaLogic, Inc.
TriLink BioTechnologies, Inc.
Vivonics, Inc.
To request Table of Contents and Sample Pages of this report visit:
https://www.ihealthcareanalyst.com/report/aptamers-market/
Related publications: