The science of anti-aging and aesthetic medicine is multidisciplinary with advances in the fields of biochemistry, biology, and physiology. Anti-aging medicine addresses antioxidant defense, neuroendocrine orchestration, genetic control of aging, a nutritional plan and supplementation, lifestyle modification, anti-aging medicines, and assessing and monitoring the biomarkers associated with aging.
While the global population is aging at an unprecedented rate, Anti-aging and aesthetic medicine has been developed as a healthcare concept offering solutions to extend the healthy lifespan of individuals.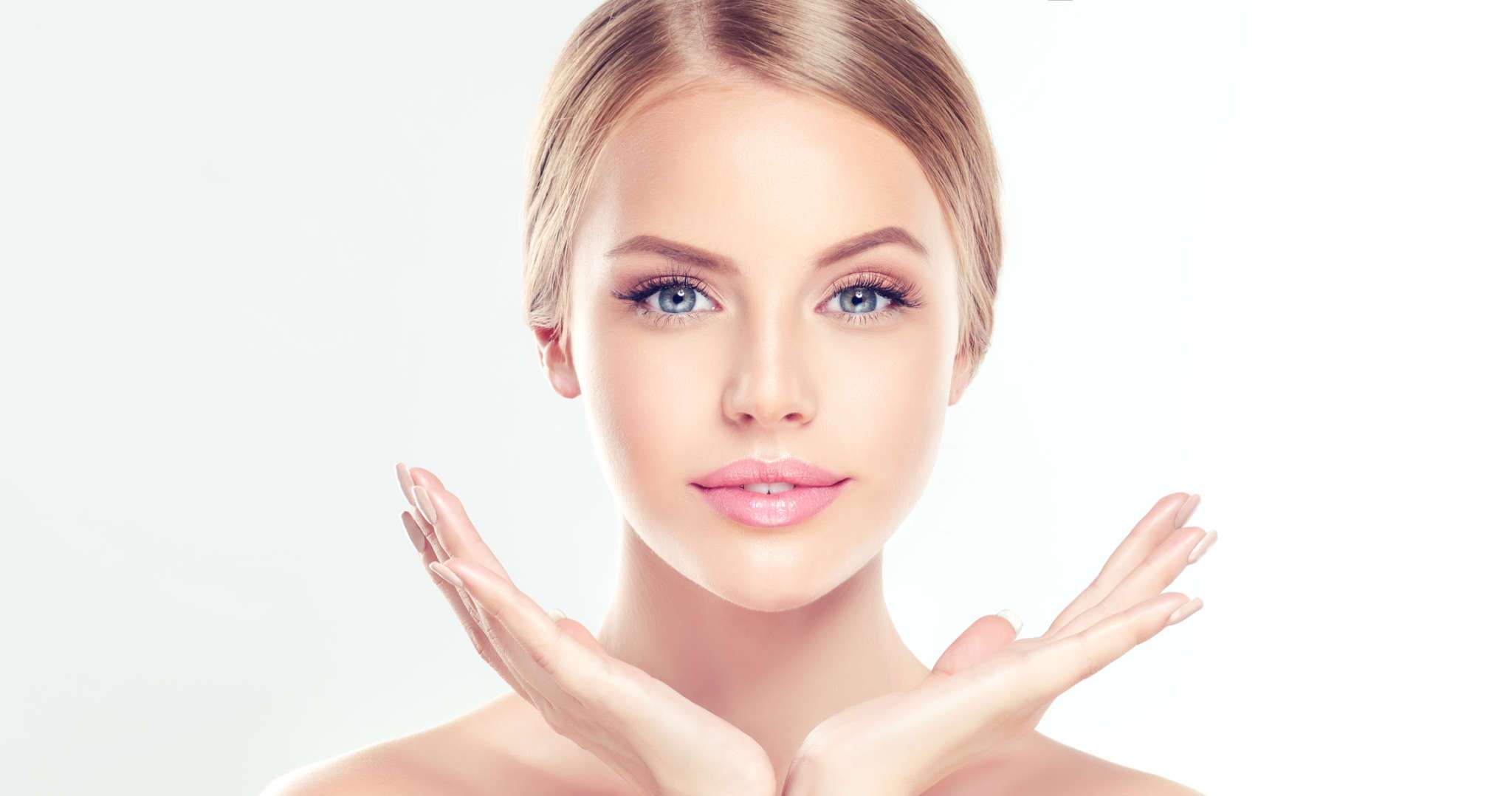 Many symptoms associated with aging resemble those of true hormone deficiency in young adults. Since appropriate hormone replacement therapy has proven beneficial for hormone-deficient patients, and given the fact that aging has been associated with decreasing hormonal levels, hormone replacement of healthy elderly subjects has become increasingly popular in anti-aging medicine.
However, associations do not imply causality, and there is very little evidence to link symptoms such as decreasing muscle mass, increasing adiposity or a depressed mood with any hormonal deficit in the elderly. According to The World Health Network, healthy human lifespans of 150 years and longer may be achieved by employing anti-aging therapeutics as the bridge between now and the immediate future.
Highlights in longevity research breakthroughs
Antioxidants prolong lifespan: Earthworms given synthetic versions of antioxidants survived 50% longer than untreated study counterparts.
Vitamin E prolongs lifespan: Earthworms given vitamin E before exposure to radiation survived 30% longer than unsupplemented, irradiated study counterparts.
Low-calorie diet: A month-long program of low-calorie diets enabled elderly mice to convert their normo-aging processes (gauged by markers including inflammation, cellular stress, cell death, and DNA replication) into slow aging processes.
Antioxidant cocktail: A concoction of antioxidant drugs quadrupled the lifespan of mice.
Micronutrient Coenzyme Q: Adult worms fed a Coenzyme Q diet lived 59% longer than those fed a normal diet.
Combination of amino acids and antioxidants restores youth: Rats fed a combination of Acetyl-L-carnitine and alpha lipoic acid performed better on memory tests and had much more energy.
Ingredients & compounds commonly associated with anti-aging skincare products
Retinol (for instance, in the form of retinyl palmitate). In various formulations it has been shown to reduce fine lines and pores.
Epidermal Growth Factor, made of 53 amino acids to stimulate cell renewal and Collagen production in the skin and strengthen elasticity and structure. In various research Epidermal Growth Factor has been shown to reduce fine lines, wrinkles and sagging. It also has healing (wounds and burns) and anti-inflammatory properties when applied to skin.
Alpha hydroxy acids (AHAs) and beta hydroxy acids or other chemical peels. These help to dissolve the intracellular "glue" that holds the dead cells together on the skin. The use of this type of product on a daily basis gradually enhances the exfoliation of the epidermis. This exposes newer skin cells and can help improve appearance. AHAs may irritate some skin, causing redness and flaking.
Peptides, such as Argireline (acetyl hexapeptide-3), Matryxil, and copper peptides.
Coenzyme Q10
Anti-oxidants are substances that may protect cells from the damage caused by unstable molecules known as free radicals.
Sunscreens: A high level of UVA protection is recommended as UVA radiation is associated with aging effects such as wrinkles.
Landscape of the U.S. aesthetic medicine market
According to recent statistics, the U.S. Aesthetic Medicine market is growing outside physician's offices, as vast number of cosmetic procedures such as medical-grade cosmetic enhancements, Botox and injectable fillers, Microdermabrasion, Laser skin treatments (LLLT, LED), Peels, Cosmeceuticals and Rx are performed in medical spas and other spas compared to physicians' offices.
Corrective Procedures included Botox, Dermal Fillers, Laser and light energy treatments, while Preventive Procedures included Topicals, Microdermabrasion, Light chemical peels, IPL, Low Level lasers, Skin Needling, Carboxytherapy, and Mesotherapy.
Lasers and light devices are the third most popular corrective procedure. One of the growing trend is low energy lasers with fewer side effects and less downtime but they require more than one session. At the same time, Skincare and topicals are the number one maintenance procedure in the United States.
Global anti-aging market overview
According to the recent findings by healthcare market research and consulting firm iHealthcareAnalyst, Inc., the opportunities in the anti-aging market are vast, with global estimated market to be worth more than $314 billion by 2027, expanding at a CAGR of 6.5% over the forecast period.
Ageing populations want to look and feel their best and are the primary driver of the global anti-aging industry, including anti-wrinkle skincare, aesthetic dermatology, plastic surgery, and hair restoration. European women over 60 account for 34% of the facial skincare market, buying twice as many products as women under 25 (L'Oréal).
Furthermore, the proportion of the world's population aged 60 or over currently stands at 10%, but this figure is expected to more than double to 22% by 2050. According to the American Academy of Anti-Aging Medicine, U.S. residents make 145 million visits for medical aesthetics procedures each year and that number is expected to triple in the next 10 years.
Botox was the number one cosmetic procedure performed with 2.8 million procedures, up 157% from 2002. Industry experts say that only 10% to 15% of the current demand for medial aesthetic services is being met, therefore there's an opportunity to build a fulfilling and profitable practice in this specialty.
According to Q-Med statistics, about 5-10% of the U.S. population has had cosmetic treatment. Improvements in managing the leading causes of death, along with the utilization of high-tech diagnostic and treatment medical technologies, has resulted with an expansive growth in the 65+, 85+, and 100+ age brackets.
The global market for anti-aging products and services report provides the market analysis segmented by pharmaceutical product (anti-stretch marks, anti-wrinkle, botox, dermal fillers, hair color, UV absorbers, etc.), medical device (anti-cellulite treatment, laser aesthetics, microderm abrasion, and radiofrequency devices), and service (abdominoplasty, adult acne therapy, anti-pigmentation therapy, breast augmentation, chemical peel, eye-lid surgery, hair restoration, liposuction, and sclerotherapy).
The global competitors in the anti-aging market include Allergan, Inc., Alma Lasers Ltd., Beiersdorf AG, Coty, Inc., Cynosure, Inc., L'Oréal SA, Lumenis Ltd., PhotoMedex, Inc., Personal Microderm (Age Sciences, Inc.), and Solta Medical, Inc.
Patents landscaping of anti-aging related skin care ingredients and compounds revealed, several of the large cosmetics, health and personal care global businesses that have IP portfolios within this market with P&G and L'Oreal topping the key assignees of patents.
Top assignees or the key players within this industry includes Proctor & Gamble Co, L'Oreal S.A., Johnson & Johnson, Pfizer, Skye Pharma PLC, Bioderm Research, Galderma S.A., The Westaim Corp, The Regents of the University of California, Avon Products Inc., Dermatrends Inc. Immunomedics Inc. Cellgene Corp., Laughlin Products Inc., Cytori Therapeutics Inc., Revalesio Corp., Allergan Inc., Evonik Industries, Imperial Cancer Research, and Unilever plc.
Related publications: