The global market for preimplantation genetic diagnostics expected to attain $200 million by 2027, expanding at a CAGR of 8.1% over the forecast period, driven by increasing incidences of genetic diseases, lifestyle hazards leading to infertility cases and technological advancements in early detection of genetic diseases.
Over the past decade, there have been significant innovations in egg retrieval, genetic testing and egg freezing procedures, which have resulted in greater fertility success rates, reduced risk and, in some cases, lower treatment costs.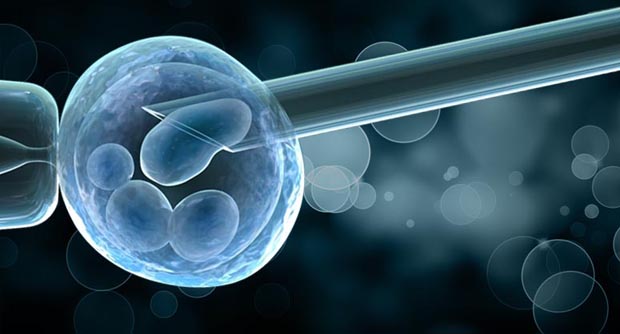 Preimplantation genetic diagnosis (PGD) is the selective process undertaken during the in-vitro fertilization (IVF) procedure to diagnose genetic abnormalities in the embryos using various genetic techniques and only implant embryos that are devoid of genetic abnormalities.
Preimplantation genetic screening (PGS) involves testing of embryos either obtained through IVF/ICSI for abnormal chromosome numbers. PGS was renamed preimplantation genetic diagnosis for aneuploidy (PGD-A) by Preimplantation Genetic Diagnosis International Society (PGDIS) in 2016.
Issues such as high frequency of consanguinity and genetic disorders such as hemoglobinopathies especially thalassemia can be addressed with the use of PGD.

As the list of conditions and indications for PGD testing is continuing to extend enormously, novel in vitro fertilization techniques and newly established genetic analysis techniques have been implemented in clinical settings in the recent years.

Complex diagnostics and treatment of infertile couples are increasingly influenced by the development and use of advanced genomic technologies.
The number of genetic disorders being tested are gradually increasing, given the high level of consistency with an established methodology, such as array-based comparative genomic hybridization (CGH), and next-generation sequencing (NGS) which has demonstrated a robust high-throughput methodology ready for clinical application in reproductive medicine, with potential advantages of reduced costs and enhanced precision.
The preimplantation genetic diagnosis testing market report estimates the market size ($million 2017 to 2027), market share, growth trends and forecast (CAGR% 2021 to 2027).
The global market for preimplantation genetic diagnostics segmented by diagnostic test type (aneuploidy screening, chromosomal aberrations, gender selection, HLA typing, single gene disorders, X-linked diseases, etc.), end user (hospitals, PGD centers, diagnostic laboratories, others), and geography.
Based on the test type, the aneuploidy screening segment accounted for the largest share of total PGD market, whereas the human leukocyte antigen (HLA) typing segment expected to show fastest growth rate during the coming years.

Aneuploidy screening has been more widely used for the purpose of eliminating chromosomal abnormalities in preimplantation embryos and for increasing the take-home baby rates for IVF treatments.

In addition, abnormal number of chromosomes detection through PGD helps in diagnosing conditions such as Down"s syndrome, Turner"s syndrome and Klinefelter syndrome.

Recent advancements in the application of PGD for single gene disorders combined with HLA matching has enabled couples to select unaffected embryos of HLA tissue type compatible with the affected child.

Thus, growing public awareness in PGD in HLA typing anticipated to boost its demand during the forecast period.
The global preimplantation genetic diagnostics market research report is further divided by geography into North America (U.S., Canada), Europe (U.K., Germany, France, Italy, Spain, Rest of EU), Asia Pacific (Japan, China, India, Rest of APAC), Latin America (Brazil, Mexico, Rest of LA) and Rest of the World.
To improve the accuracy of the diagnosis, new technologies are emerging, with comparative genomic hybridization (CGH) and microarrays.

In Europe, depending on national regulations, PGD is either prohibited, or allowed, or practiced in the absence of recommendations for the indications such as chromosomal abnormalities, X-linked diseases or single gene disorders.
The report also provides the detailed market landscape and profiles of major competitors in the global market including company overview, financial snapshot, key products, technologies and services offered, and recent developments.
Major players operating in the global preimplantation genetic diagnosis testing market and included in this report are Genesis Genetics, Genea Ltd., Illumina, Inc., Laboratory Corporation of America Holdings, Natera, Inc., PerkinElmer, Inc., Quest Diagnostics, Inc., Reprogenetics LLC and Reproductive Genetics Institute.
Test Type

Aneuploidy Screening
Chromosomal Aberrations
Gender Selection
Human Leukocyte Antigen (HLA) Typing
Single Gene Disorder
X-linked Diseases

End User

Hospitals
PGD Centers
Diagnostic Laboratories
Others

Geography

North America (U.S., Canada)
Europe (U.K., Germany, France, Italy, Spain, Rest of EU)

Asia Pacific (Japan, China, India, Rest of APAC)
Latin America (Brazil, Mexico, Rest of LA)
Rest of the World

Company Profiles

Genea Ltd.
Genesis Genetics
Illumina, Inc.
Laboratory Corporation of America Holdings (LabCorp)
Natera, Inc.
PerkinElmer, Inc.
Quest Diagnostics, Inc.
Reproductive Genetics Institute
Reprogenetics LLC
To request Table of Contents and Sample Pages of this report visit:
https://www.ihealthcareanalyst.com/report/preimplantation-genetic-diagnosis-market/
Related publications: