The global market for breast cancer diagnostic products expected to attain $7.7 billion by 2027, expanding at a CAGR of 6.3% over the forecast period, driven by increasing prevalence and incidence of breast cancer, and technological developments in the breast imaging and biopsy technologies.
Breast cancer is the most common cancer in women globally, representing around 10% of all cancer types.

The high rates of breast cancer incidence and deaths from the disease are likely due to a variety of factors, among them limited access to breast cancer screening in developing and underdeveloped regions.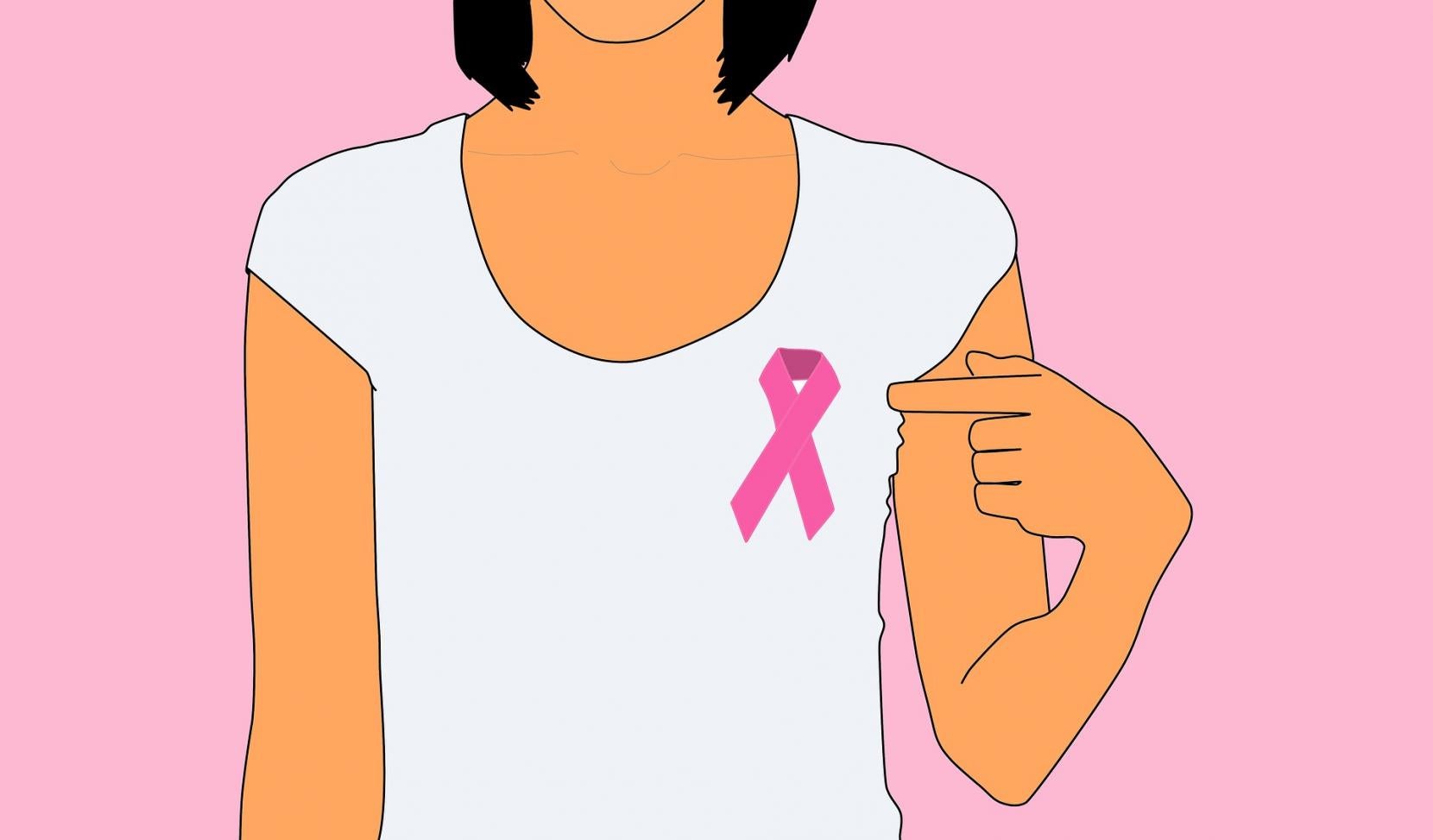 There are several factors that increase the prospect of developing breast cancer.
The chances increase with age or with a family history of breast cancer. The risk of getting breast cancer increases with age.

Recently, it has been found that lifestyle also plays an important role in breast cancer, with potential causes including oral contraceptives, late pregnancy, smoking, alcohol, hormone replacement therapies, lack of exercise, being overweight, and breast implants.

Throughout the world, breast cancer tends to be diagnosed more frequently among younger women. Men can also develop breast cancer, although their risk is less than 1 in 1000.

Some racial groups have a higher risk of developing breast cancer.

For example, women of European and African descent have been noted to have a higher rate of breast cancer than Asian origin, as reported by BreastCancer.org
Based on the IARC GLOBOCAN 2018 database, it is estimated that worldwide, there will be about 2.1 million newly diagnosed female breast cancer cases, accounting for almost 1 in 4 cancer cases among women.
Incidence rates of breast cancer have been rising for most countries in transition over the last decades, with some of the most rapid increases occurring where rates have been historically relatively low, in transitioning countries in South America, Africa, and Asia.

The last decade has seen a significant fall in mortality rates from breast cancer, and one reason is because cancers have been detected earlier through mammography, according to the American Cancer Society.

Breast cancer typically features lower rates of mortality than most other cancers, which can be attributed to health promotional activities that have led to greater disease awareness and the improved diagnostic capabilities now available in the major markets.
Owing to the lack of medical treatments for late-stage breast cancer, the long-term survival of patients still depends on early diagnosis, which has been improved through the contentious use of large-scale screening and public awareness programs.
Population-based screening programs for identifying and testing patients that are at high risk for cancer early.
Early detection is always best for the treatment and prevention of malignancy. The importance of prevention is now well established, and screening is now recommended in many countries as a best practice.

Breast self-examination is the simplest diagnostic option.
Mammograms are strongly recommended for women above 40 years old.
Magnetic resonance imaging (MRI) and biopsies are used in later stages.
Genetic counseling is another technique used to help women with a familial history of breast cancer.
The global breast cancer imaging and biopsy products market report provides market size ($million 2017 to 2027), market share, growth trends and forecast (CAGR%, 2021 to 2027).
The global breast cancer diagnostic products market segmented by product [mammography and other imaging products (film-based mammography systems / film-screen, full-field digital mammography systems, digital breast tomosynthesis systems, automated breast ultrasound systems, breast-specific MRI coils / MRI coils biopsy guidance systems, biopsy products (stereotactic biopsy guidance systems, minimally invasive biopsy products)], and geography.
Among of various diagnosis platforms, imaging techniques are main diagnosis approaches which could provide valuable data on patients with breast cancer.

It has been showed that various imaging techniques such as mammography, magnetic resonance imaging (MRI), positron-emission tomography (PET), Computed tomography (CT), and single-photon emission computed tomography (SPECT) could be used for diagnosis and monitoring patients with breast cancer in various stages.
Beside, imaging techniques, utilization of biochemical biomarkers such as proteins, DNAs, mRNAs, and microRNAs could be employed as new diagnosis and therapeutic tools for patients with breast cancer. Here, we summarized various imaging techniques and biochemical biomarkers could be utilized as diagnosis of patients with breast cancer.
Based on the breast cancer diagnostic products, the mammography is still the modality of choice for screening of early breast cancer. Multiple alternative options, however, for supplemental imaging are now available. 

Screening mammography is the gold standard for other imaging methods such as ultrasound, MRI, and CT, which are less useful, due to their lower spatial resolution.

CT by itself is nearly useless for breast cancer screening, as MRI provides better resolution and quality, but its costly.

Digital breast tomosynthesis (DBT) segment, which uses a 3D breast imaging technique built on full-field digital mammography (FFDM) technology, and anticipated to see the fastest growth rate during the forecast period, because of its many benefits.
The global market for breast cancer imaging and biopsy products research report is further segmented by geography into North America (U.S., Canada), Europe (U.K., Germany, France, Italy, Spain, Rest of EU), Asia Pacific (Japan, China, India, Rest of APAC), Latin America (Brazil, Mexico, Rest of LA), and Rest of the World.
According to the World Health Organization (WHO), in 2020, there were 2.3 million women diagnosed with breast cancer and 685,000 deaths globally. As of the end of 2020, there were 7.8 million women alive who were diagnosed with breast cancer in the past 5 years, making it the world's most prevalent cancer.
The incidence of breast cancer in Asian countries is still small compared to in the United States, but it has tripled in the past three decades.

In Asian countries, the peak incidence age for diagnosis of breast cancer is between 45 and 50, which is 10 years younger on average than in the United States and Europe.
Rapid diagnosis needs to be linked to effective cancer treatment that in many settings requires some level of specialized cancer care.

By establishing centralized services in a cancer facility or hospital, using breast cancer as a model, treatment for breast cancer may be optimized while improving management of other cancers.
The global breast cancer imaging and biopsy products market report also provides the detailed market landscape (market drivers, restraints, and opportunities), market attractiveness analysis and tracks the major competitors operating in the market by company overview, financial snapshot, key products, technologies and services offered, market share analysis and recent trends in the global market.
Several companies are focusing their efforts on developing imaging technologies that allow for earlier detection, where treatment is more effective and minimally invasive.
Advances in breast cancer detection technology include improvements to current techniques, new ways to image the breast, and new detection strategies aimed at finding either a pre-malignant or malignant breast tumor.

The US FDA has approved some of these new techniques for clinical use, but many are in earlier stages of development and have not been used outside a research setting.
Major Competitors operating in the global market for breast cancer diagnostic devices and profiled in this report include Canon, Inc., Devicor Medical Products, Inc., Fuji Medical Systems (Fuji Films), GE Healthcare, General Medical Merate S.P.A., Hologic, Inc., iCAD, Inc., Konica Minolta, Inc., Metaltronica Spa, Philips Medical Systems International BV, Planmed Oy, and Siemens Healthineers AG.
Product

Mammography and Other Imaging Products

Film-based Mammography Systems (Film-screen)
Full-field Digital Mammography (FFDM) Systems
Digital breast Tomosynthesis (DBT) Systems
Automated Breast Ultrasound Systems (ABUS)
Breast-specific MRI Coils (MRI Coils Biopsy Guidance Systems)

Biopsy Products

Stereotactic Biopsy Guidance Systems
Minimally Invasive Biopsy Products

Geography

North America (U.S., Canada)
Europe (U.K., Germany, France, Italy, Spain, Rest of EU)
Asia Pacific (Japan, China, India, Rest of APAC)
Latin America (Brazil, Mexico, Rest of LA)
Rest of the World

Company Profiles

Canon, Inc.
Devicor Medical Products, Inc.
Fuji Medical Systems (Fuji Films)
GE Healthcare
General Medical Merate S.P.A.
Hologic, Inc.
iCAD, Inc.
Konica Minolta, Inc.
Metaltronica Spa
Philips Medical Systems International BV
Planmed Oy
Siemens Healthineers AG
To request Table of Contents and Sample Pages of this report visit:
https://www.ihealthcareanalyst.com/report/breast-cancer-diagnostic-devices-market/
Related publications: