The global market for medical imaging equipment estimated to become $60.6 billion by 2027, growing steadily at a CAGR of 5.9% throughout the forecast period, driven by rapid technological developments, accurate diagnostic capabilities, and demand for minimal invasive surgical procedures worldwide.
Other factors supporting the market growth include increasing incidences of chronic diseases and physical accidents, high demand for 3D imaging systems, and growing elderly population across the world.
The imaging technology offers considerable improvement in terms of quality and security, both for diagnostic and therapeutic imaging.

The area of diagnostic imaging is currently undergoing great change, with hospitals becoming more and more reliant on the use of digital imaging techniques.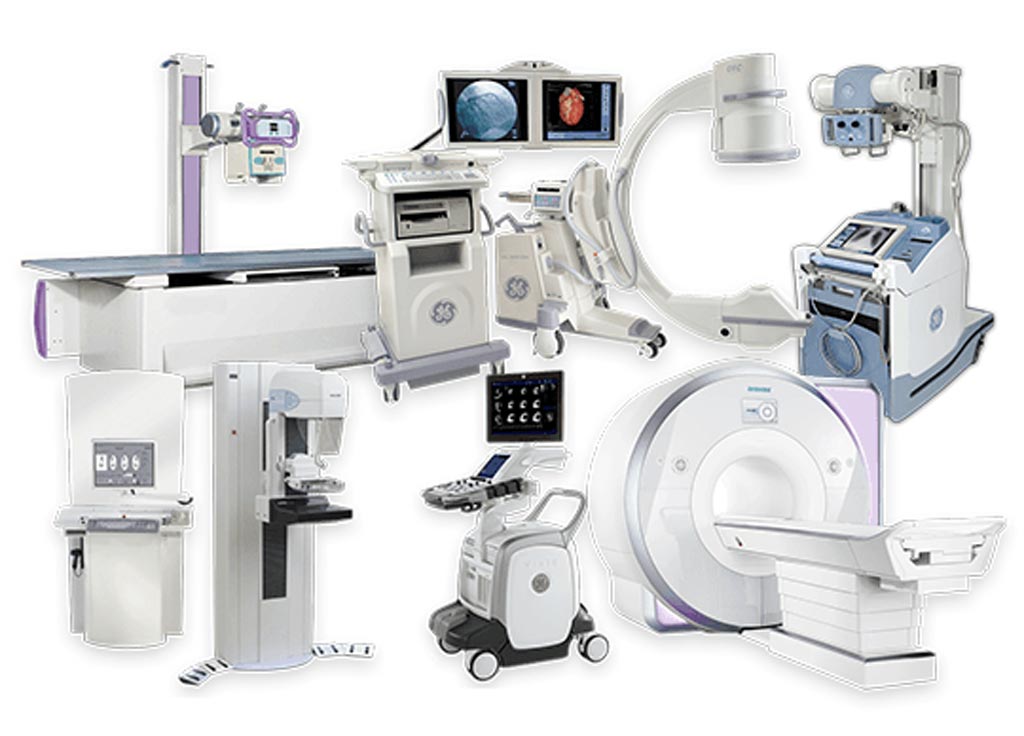 Modern healthcare is very competitive, and patients and healthcare authorities are demanding the best for the patient in most of the countries. Medical diagnostic imaging helps to advance human health globally, supporting early and precise diagnosis, a specific, minimal invasive therapy and effective after care management.
Diagnostic imaging is made up of a range of imaging modalities such as X-ray radiography devices, computed tomography (CT) scanners, magnetic resonance imaging (MRI) equipment, medical ultrasonography or ultrasound (2D, 3D, 4D), endoscopy, tactile imaging, thermography, medical photography, as well as nuclear medicine functional imaging techniques such as positron emission tomography (PET) and single-photon emission computed tomography (SPECT).
The global medical imaging equipment market report estimates the market size ($million 2017 to 2027), market share, growth trends and forecast (CAGR% 2021 to 2027).
The global market for medical imaging equipment segmented by product [computed tomography scanners (mobile CT scanners, stationary CT scanners), magnetic resonance imaging equipment (closed MRI equipment, open MRI equipment), nuclear imaging equipment (PET scanner, SPECT scanner), ultrasound systems (cart/trolley based ultrasound system, compact/portable ultrasound system), x-ray devices (portable x-ray devices, stationary x-ray devices), technology [computed tomography scanners (mobile CT scanning, stationary CT scanning), magnetic resonance imaging equipment (high-slice MRI , low-slice MRI , medium-slice MRI equipment), nuclear imaging equipment (PET scanner, SPECT scanner), ultrasound systems (2-D ultrasound, 3-D & 4-D ultrasound, doppler ultrasound, high intensity frequency ultrasound, lithotripsy ultrasound), x-ray devices (analog x-ray technology, computed radiography, digital radiography), and geography.
Based on products, the x-ray devices segment accounted for the largest share of the total imaging equipment market, attributed to its wide utilization in hospitals and diagnostic laboratories. Although the stationary x-ray devices sub-segment dominated the x-ray systems market, the portable x-ray systems sub-segment forecast to grow faster as the stationary X-ray equipment are rapidly replaced by mobile and portable X-ray devices, due to the shift in user preferences towards bedside imaging.

However, the ultrasound devices segment anticipated to witness fastest growth rate over the forecast period, driven by technological improvements in the compact or portable ultrasound systems development, such as production of clearer and sharper images, and the convenience of moving the equipment during complex surgeries such as abdominal and heart surgeries.

Among the technologies, the X-ray devices segment accounted for the largest market share, whereas the CT imaging and nuclear imaging equipment segment expected to register the fastest growth rate in the coming years, owing to technological advancements and increased government support and R&D funding for imaging technologies.
The global medical imaging market research report is further divided by geography into North America (U.S., Canada), Europe (U.K., Germany, France, Italy, Spain, Rest of EU), Asia Pacific (Japan, China, India, Rest of APAC), Latin America (Brazil, Mexico, Rest of LA) and Rest of the World.
In terms of geography, the North America region held the majority share by revenue of the global medical imaging equipment market, primarily due to increasing demand for digital and computed radiography, picture archiving and communication systems (PACS), and hybrid modalities such as PET/CT and PET/MRI.

However, the Asia Pacific region predicted to overtake North America and Europe regions in the near future, attributed to improving healthcare infrastructure in modern clinical settings and hospitals, increasing demand healthcare facilities for the growing pool of patients, and high demand for refurbished imaging systems due low purchasing parity in developing countries.
The global research report also provides detailed market landscape and profiles of major competitors in the global market including company overview, financial snapshot, key products, technologies and services offered, and recent developments.
Major competitors operating in the global medical imaging market and included in this report are Philips Healthcare, GE Healthcare, Siemens Healthineers AG, Hologic, Inc¸ Shimadzu Corporation, Samsung Medison Co. Ltd., Hitachi Medical Corporation, Genesis Medical Imaging, Inc., Carestream Health, Inc., Fujifilm Holdings Corporation, Fonar Corporation, and Toshiba America Medical Systems, Inc.
Product 

Computed Tomography Scanners

Mobile CT Scanners
Stationary CT Scanners

Magnetic Resonance Imaging Equipment

Closed MRI Equipment
Open MRI Equipment

Nuclear Imaging Equipment
Ultrasound Systems

Cart/Trolley Based Ultrasound System
Compact/Portable Ultrasound System

X-Ray Devices

Portable X-ray Devices
Stationary X-ray Devices

Technology

Computed Tomography Scanners

Mobile CT Scanning
Stationary CT Scanning

Magnetic Resonance Imaging Equipment

High-Slice MRI
Low-Slice MRI
Medium-Slice MRI Equipment

Nuclear Imaging Equipment
Ultrasound Systems

2-D Ultrasound
3-D & 4-D Ultrasound
Doppler Ultrasound
High Intensity Frequency Ultrasound
Lithotripsy Ultrasound

X-Ray Devices

Analog X-ray Technology
Computed Radiography
Digital Radiography

Geography

North America (U.S., Canada)
Europe (U.K., Germany, France, Italy, Spain, Rest of EU)
Asia Pacific (Japan, China, India, Rest of APAC)
Latin America (Brazil, Mexico, Rest of LA)
Rest of the World

Company Profiles

Carestream Health, Inc.
Fonar Corporation
Fujifilm Holdings Corporation
GE Healthcare
Hitachi Medical Corporation
Hologic, Inc.
Philips Healthcare
Samsung Medison Co. Ltd.
Shimadzu Corporation
Siemens Healthineers AG
Toshiba Corporation
To request Table of Contents and Sample Pages of this report visit:
https://www.ihealthcareanalyst.com/report/medical-imaging-equipment-market/
Related publications: