The global market for medical tourism services anticipated to become $103.5 billion by 2027, growing at a CAGR of 15.6% over the forecast period, driven by increasing awareness about advanced technology and low-cost medical care destinations, rising incidences of chronic disorders, and growing healthcare costs in developed countries.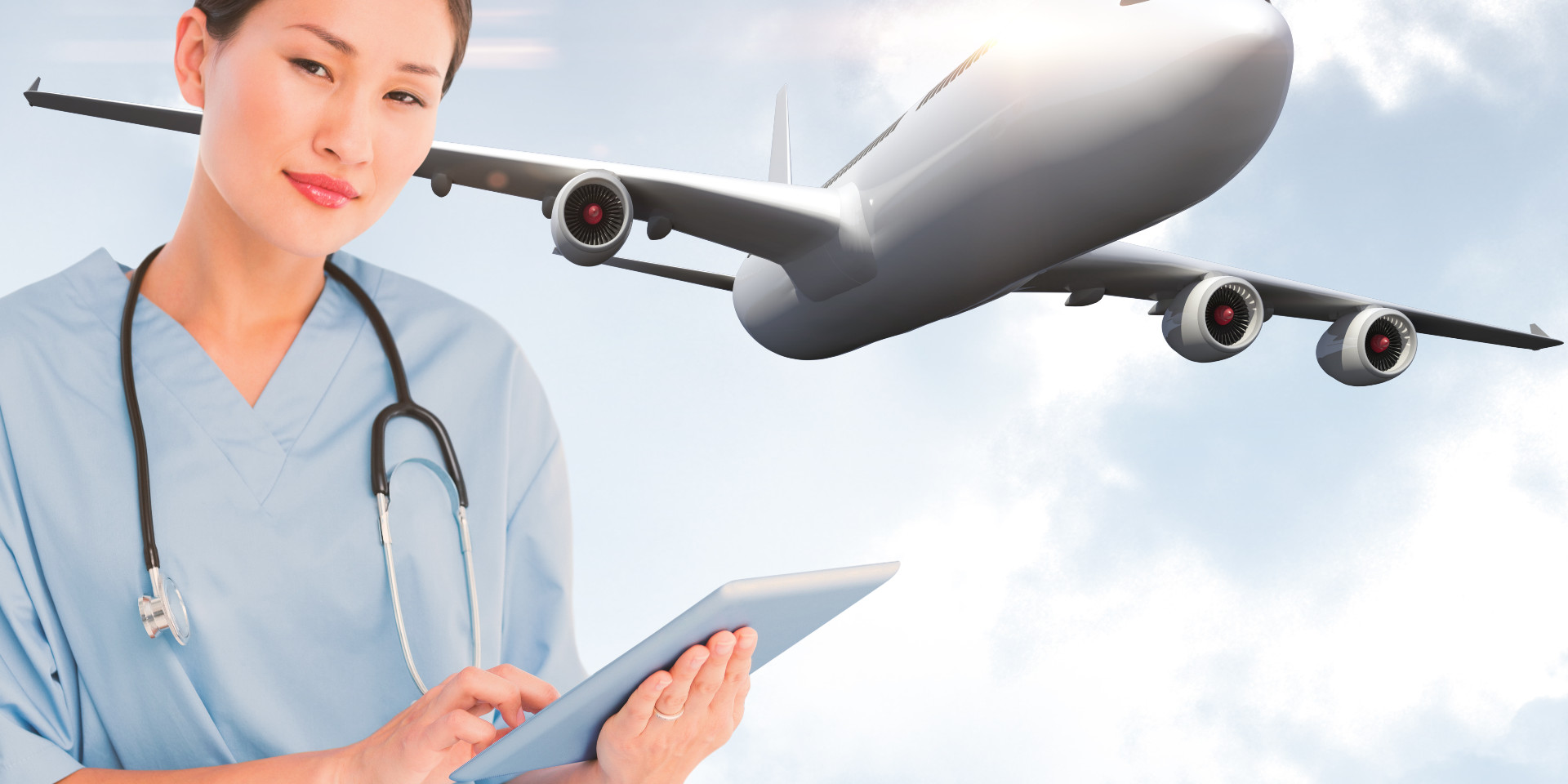 According to the Medical Tourism Association (MTA), Medical tourism has been burgeoning in the last decade, with major players consolidating strategies to form strong networks for international travel.
Rising awareness of quality and more affordable healthcare options in other destinations and the guarantee of a better patient care experience perked up by congenial environment and beautiful tourist attractions were the key drivers of the flourishing business. 
However, the year 2020 has arguably been one of the most eventful years for the medical tourism industry in a long time. As the coronavirus pandemic led to widespread economic closures, movement restrictions, travel bans, and changing consumer behaviors, the medical tourism industry has also had its share of the global downturn.

Although industry players still expect moderate growth in the market size in the forecast period, the reverberations from the COVID-19 pandemic may preclude these projections.

The coronavirus pandemic hit the brakes on the industry's expansion. With a record decline in airline demand, closure and shut down of medical tourism agencies and widespread financial hardships that have wrecked many industry key players, medical tourism came to a screeching halt.  
Medical tourism refers to the travel of people to another country for the purpose of obtaining medical treatment in that country. In the recent past, people to travel from developed countries to developing countries for medical treatments due to cost consideration, and legal or regulatory constraints in their home country.
The services offered in the Medical tourism market range from sophisticated treatments such as cardiac surgery, orthopedics, neurosurgery, dental care or elective treatments such as cosmetic surgeries or even routine health check-ups.

Medical tourism has grown in the past decade owing to increase in the globalization of healthcare services. This trend in globalization of healthcare has enabled many patients to opt for medical services in other, low-cost destinations.

Although primarily driven by the private sector, including hospitals and intermediary organizations such as specialized travel agencies utilizing competitive marketing initiatives, governments are increasingly contributing to the development of this industry in South Asia, South-East and East Asia. Asia represents the most potential medical tourism market in the world.
The global market for medical tourism services report estimates the market size ($million 2017 to 2027), market share, growth trends and forecast (CAGR%, 2021 to 2027).
The global market for medical tourism services segmented by major developing country (Brazil, India, Malaysia, Mexico, Singapore, South Korea, Taiwan, Thailand, Turkey, other countries), by application or surgical procedure (cardiovascular, cosmetic, dental, neurology, ophthalmology, oncology, orthopedics, transplant, others), number of inbound patients, and top revenue contributing countries.
Increasing healthcare costs in developed countries, availability of high-quality medical services at lower prices in developing nations has primarily surged the expansion of the medical tourism industry.

Moreover, rise in elderly population along with growing number of uninsured populations has further boosted the growth of medical tourism services market.

Many countries plan to leverage medical tourism as a strategy to drive their healthcare services and tourism industry.

Asia has become one of the prominent players in the medical tourism market. India, Thailand, Singapore and Malaysia are the prominent healthcare service providers in the Asian region.

Among the Asian region, Thailand is considered to be the most popular destination among the Europeans for cosmetic surgeries.
Singapore and India specialize in complex procedures, where Singapore offers technology advantage while India has a cost advantage.
In Asia, countries like Thailand, India, Singapore, Malaysia, and South Korea became favorite healthcare destinations for millions of Americans seeking quality and affordable dental care, cosmetic surgeries, elective orthopedic procedures, and bariatric surgeries.

European countries including France, Germany, and Poland swiftly leveraged key healthcare travel drivers to model thriving medical tourism markets that garnered millions of dollars in annual revenue for them.

The momentum soon spread to the middle east, with Dubai, Abu Dhabi, and Saudi Arabia establishing centers of excellence and specialist expertise to compete in the global health tourism market. 
The global market for medical tourism services report also provides the detailed market landscape, market drivers, restraints, opportunities), market attractiveness analysis, market profitability analysis and profiles of major hospitals in the global market including its overview, key products, technologies and services offered, and recent developments.
Major hospitals operating in the global market for medical tourism services and included in this report are Apollo Hospitals Enterprise Limited, Asian Heart Institute, Bangkok Hospital Medical Center, Bumrungrad International Hospital, Fortis Healthcare Ltd., KPJ Healthcare Berhad, Min-Sheng General Hospital, Prince Court Medical Center, Raffles Medical Group, and Samitivej Sukhumvit.
Developing Country

Brazil
India
Malaysia
Mexico
Singapore
South Korea
Taiwan
Thailand
Turkey
Others

Application (Surgical Procedure)

Cardiovascular
Cosmetic
Dental
Neurology
Ophthalmology
Oncology
Orthopedics
Transplant
Other Countries

Hospital Profiles

Apollo Hospitals Enterprise Limited
Asian Heart Institute
Bangkok Hospital Medical Center
Bumrungrad International Hospital
Fortis Healthcare Ltd.
KPJ Healthcare Berhad
Min-Sheng General Hospital
Prince Court Medical Center
Raffles Medical Group
Samitivej Sukhumvit
To request Table of Contents and Sample Pages of this report visit:
https://www.ihealthcareanalyst.com/report/medical-tourism-market/
Related publications: