The global market for radiopharmaceuticals predicted to attain $490 million in 2027, at a CAGR of 4.8% over the forecast period, driven by increasing preference and acceptance of various cancer-specific diagnostic tests and targeted therapies.
Other factors driving the market growth include growing number of mergers and acquisitions for products and companies in the recent years, and increasing awareness about accurate diagnostics among the patients.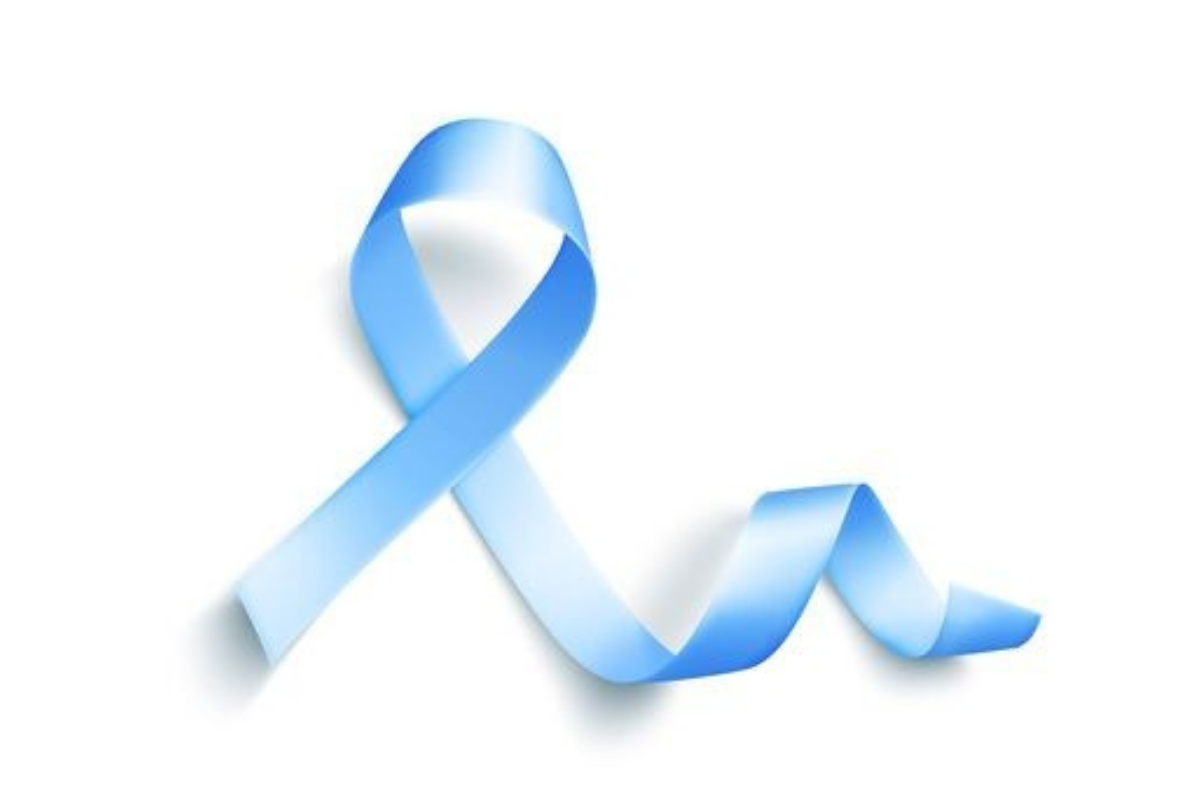 Radiopharmaceuticals are drugs that contain radioactive materials called radioisotopes used for diagnostic or therapeutic procedures.
They can be inserted into a vein, taken by mouth, or placed in a body cavity, where the materials travel to various parts of the body to treat cancer or relieve its symptoms.

They are most often used in small amounts for imaging tests, but larger doses can be used to deliver radiation.

They are used in the diagnosis various diseases like abscess and infection imaging, biliary tract blockage, blood volume studies and diseases, blood vessel diseases of the brain, nephrology, and bone diseases.
There are more than 100 diagnostic and therapeutic radio-pharmaceutical products are available with the largest proportion of these having application in cardiology (myocardial perfusion,) oncology (tumor imaging and localization) and neurology (cerebral perfusion).
Diagnostic Radiopharmaceuticals:
Ammonia N 13 Injection is a radioactive diagnostic agent for Positron Emission Tomography (PET) indicated for diagnostic PET imaging of the myocardium under rest or pharmacologic stress conditions to evaluate myocardial perfusion in patients with suspected or existing coronary artery disease.
Chromium 51 as chromium chloride injection used to label red blood cells and quantify gastro intestinal protein loss, and cyanocobalamine preparation used for diagnosis of pernicious anaemia.
Dysprosium 165 used as an aggregated hydroxide for synovectomy treatment of arthritis. Floufine 18 Asfluoro2 Deoxy D-Gluocose (FDG) used for cxerebral, myocardial and tumor gluocose metabolism.
Holmium 166 being developed for diagnosis and treatment of liver tumors. Iodine 125 as iothalamate sodium used diagnostically to evaluate the filtration rate of kidneys and to diagnose deep vein thrombosis in the leg.
Iodine 131 as sodium iodide 131 is used as a diagnostic aid for studying the function of the thyroid gland and in scanning the thyroid for determining size, position and possible tumor location.

Iodine 131 as sodium iodohippurate as a diagnostic for studying kidney function. Iron 59 as ferric chloride solution used in studies of iron metabolism in the spleen.

Lofetamine HCl 123 (IMP) is used for noninvasive evaluation of local cerebral blood flow in cerebrovascular accidents.
Oxygen15 as H215 O is used in equilibrium studies of tissue water content and as a tracer for regional blood flow.
Potassium 42 as potassium chloride injection, used for the determination of exchangeable potassium in coronary blood flow.
Rubidium 86 as Rubidium chloride injection used for determination of myocardial blood flow. Selenium 75, used in the form of seleno-methionine to study the production of digestive enzymes.
Sodium 24 as sodium chloride injection to study sodium exchange. Xenon-133 used for pulmonary (lung) ventilation studies.
Gallium 67 as gallium citrate used for tumour imaging and localisation of inflammatory lesions (infections).
Thallium 201 thallous chloride used for diagnosis of coronary artery disease other heart conditions such as heart muscle death and for location of low-grade lymphomas.
Therapeutic Radiopharmaceuticals:
I-131 tositumomab and Y-90 ibritumomab and Y90 epratuzunab are used to treat Non-Hodgkin's lymphoma.
Cobalt 60, Gold1 94, Iodine 123, Iodine 131 are used as antineoplastic. Holmium 66 being developed for diagnosis and treatment of liver tumors.
Iodine-125 is used in cancer brachytherapy (prostate and brain). Rhenium 186 is used for pain relief in bone cancer. Beta emitter with weak gamma for imaging.
Iridium 192 is supplied in wire form for use as an internal radiotherapy source for cancer treatment.
Palladium 103 is used to make brachytherapy permanent implant seeds for early stage prostate cancer.
Samarium 153 (Sm-153/ Quadramet) is very effective in relieving the pain of secondary cancers lodged in the bone, and for prostate and breast cancer.
Strontium 89 is very effective in reducing the pain of prostate and bone cancer.
Yttrium 90 used for cancer brachytherapy and as silicate colloid for the relieving.
I-131 is therapeutically used for to treat thyroid cancer, hyperthyroidism (including Graves' disease, toxic multinodular goiter, and toxic autonomously functioning thyroid nodules), and Nontoxic multinodular goiter vita tissues.
Various radiopharmaceuticals are used to deliver palliative treatment of bone metastases, including samarium-153 (Sm-153), strontium-89 (Sr-89) chloride, and phosphorus-32 (P-32) sodium phosphate.
Erbium-169 is used for relieving arthritis pain in synovial joints.
Yttrium-90 (is used as silicate colloid for the relieving the pain of arthritis in larger synovial joints.
The global radiopharmaceuticals market report estimates the market size ($million 2017 to 2027), market share, growth trends and forecast (CAGR% 2021 to 2027).
The global market for radiopharmaceuticals segmented by indication (cardiovascular, oncology, neurological, thyroid, gastrointestinal, etc.), therapy [systemic oncology (Iodine, Yttrium, Samarium, Strontium, Rhenium, Lutetium, Erbium), others (cardiology, neurology)], technology [single-photon emission computed tomography (Technetium, Thallium, Gallium, Iodine, Rhenium, Yttrium); positron emission tomography (Fludeoxyglucose, Rubidium, Carbon-11 Choline, Nitrogen-13 Ammonia), generator type (Mo-99/Tc-99m, Sr-82/Rb-82, Ge-68/Ga-68, Sr-90/Y-90, and W-188/Re-188 generators), end user (diagnostic centers, hospitals and medical centers), and geography.
Based on applications, the diagnostics segment led the global market, whereas the radiopharmaceutical therapeutics segment expected to demonstrate higher growth potential in the next few years.
Among the technologies, the single-photon emission computed tomography (SPECT) segment registered as the highest revenue generating segment of the global market, however, the positron emission tomography (PET) segment expected to show the fastest growth rate over the next few years.

Out of the SPECT technologies, the Technetium (Tc-99m) segment proved to be the most promising in terms of revenue and future market potential growth.

By radiopharmaceutical generators, the Mo-99/Tc-99m generator segment accounted for the largest share of total market, whereas the Sr-82/Rb-82 generator segment to witness the fastest growth rate during forecast period.
In terms of end users, the hospitals and medical centers segment dominated the global market, while the diagnostic centers anticipated to register the fastest CAGR in the near future.
The global radiopharmaceuticals market is further divided by geography into North America (U.S., Canada), Europe (U.K., Germany, France, Italy, Spain, Rest of EU), Asia Pacific (Japan, China, India, Rest of APAC), Latin America (Brazil, Mexico, Rest of LA), and Rest of the World.
Geographically, the North America region dominated the overall market, followed by the Europe region. However, the Asia Pacific region predicted to be the most attractive market over the forecast period.
The global market research report also provides the detailed market landscape and profiles of major competitors in the global market including company overview, financial snapshot, major products and services offered, and recent trends.
Major competitors operating in the global market for radiopharmaceuticals and included in this report are 3B Pharmaceuticals GmbH, Cardinal Health Inc., Clovis Oncology, Inc., Eczacıbaşı-Monrol Nuclear Products, Inc., GE Healthcare, IBA Group, Lantus Holdings, Inc. (Progenics Pharmaceuticals, Inc.), Medtronic plc (Covidien plc), Novartis AG, NTP Radioisotopes SOC Ltd. (South African Nuclear Energy Corporation), Positron Corporation, Radioisotope Centre POLATOM, Siemens Healthineers AG, and Sotera Health LLC (Nordion, Inc.).
Indication

Cardiovascular
Oncology
Others (Neurological, Thyroid, Gastrointestinal)

Therapy

Systemic Oncology

Iodine (I-131)
Yttrium (90Y)
Samarium (Sm-153)
Strontium (89Sr)
Rhenium (186Re)
Lutetium (Lu-177)
Erbium (169Er)
Others

Others (Cardiology, Neurology)

Technology

Single-Photon Emission Computed Tomography (SPECT)

Technetium (Tc-99m)
Thallium (TI-201)
Gallium (Ga-67)
Iodine (I-123)
Rhenium (Re-186)
Yttrium (Y-90)
Others

Positron Emission Tomography (PET)

Fludeoxyglucose (18F-FDG)
Rubidium (Rb-82)
Others (Carbon-11 Choline, Nitrogen-13 Ammonia)

Generator Type

Mo-99/Tc-99m Generator
Sr-82/Rb-82 Generator
Ge-68/Ga-68 Generator
Sr-90/Y-90 Generator
W-188/Re-188 Generator

End User

Diagnostic Centers
Hospitals & Medical Centers

Geography 

North America (U.S., Canada)
Europe (U.K., Germany, France, Italy, Spain, Rest of EU)
Asia Pacific (Japan, China, India, Rest of APAC)
Latin America (Brazil, Mexico, Rest of LA)
Rest of the World

Company Profiles

3B Pharmaceuticals GmbH
Cardinal Health, Inc.

Clovis Oncology, Inc.
Eczacıbaşı-Monrol Nuclear Products, Inc.
GE Healthcare

IBA Group
Lantus Holdings, Inc. (Progenics Pharmaceuticals, Inc.)
Medtronic plc (Covidien plc)
Novartis AG (Advanced Accelerator Applications SA, Inc. / AveXis, Inc. / Endocyte, Inc.)

NTP Radioisotopes SOC Ltd. (South African Nuclear Energy Corporation)
Positron Corporation

Radioisotope Centre POLATOM
Siemens Healthineers AG
Sotera Health LLC (Nordion, Inc.)
To request Table of Contents and Sample Pages of this report visit:
https://www.ihealthcareanalyst.com/report/radiopharmaceuticals-market/
Related publications: