The global market for spectrometry anticipated to exceed $33.3 billion by 2029, growing at a CAGR of 6.5% during the forecast period, driven by technological advancements, and increasing demand in biomedical research and development activities worldwide.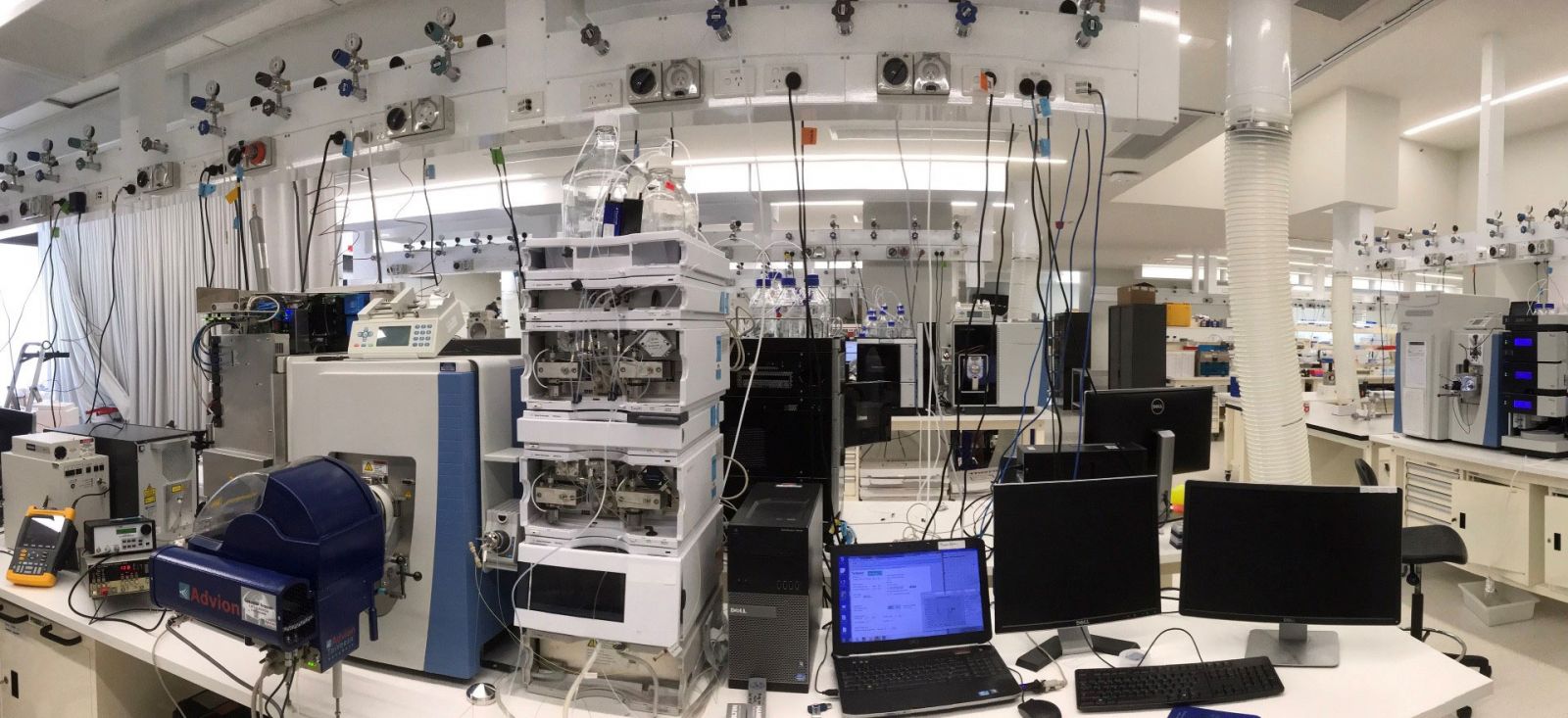 Spectrometry has become an essential analytical tool in biological research and can be used to characterize a wide variety of biomolecules such as sugars, proteins, and oligonucleotides.
Various types of mass spectrometry with high specificity (coupled with gas chromatography, liquid chromatography, and matrix-assisted laser desorption or ionization) are being increasingly utilized as tools in the clinical laboratory, drug testing and discovery, protein identification, and in different research settings.

Mass spectrometry is applicable across diverse fields, including forensic toxicology, metabolomics, proteomics, pharma/biopharma, and clinical research. Molecular spectroscopy relates to the interactions that occur between molecules and electromagnetic radiation.
The global spectrometry market report provides market size ($million 2019 to 2029), market share, growth trends and forecast (CAGR%, 2023 to 2029).
The global market for spectrometry segmented by product/ technology [mass spectrometry, (gas chromatography-mass spectrometry, single quadrupole liquid chromatography-mass spectrometry, matrix-assisted laser desorption/ionization-time of flight spectrometry, triple-quadrupole liquid chromatography-mass spectrometry, quadrupole-time of flight liquid chromatography-mass spectrometry, inductively coupled mass spectrometry, ion mobility mass spectrometry, Fourier transform ion cyclotron resonance-mass spectrometry, ion trap mass spectrometry), molecular spectrometry (nuclear magnetic resonance spectrometry, ultraviolet-visible spectrometry, infrared spectrometry, near-infrared spectrometry, Raman spectrometry), atomic spectrometry (atomic absorption spectrometry, X-ray fluorescence spectrometry, x-ray diffraction spectrometry, elemental analyzers, inductively coupled plasma atomic emission spectrometry)], application (pharmaceuticals, biotechnology, industrial chemistry, environmental testing, food and beverages testing, others), and geography.
Based on the product categories, the mass spectrometry (MS) has become the major analytic technology, with the largest market share and the fastest growth rate as it offers important advantages, namely, sensitivity and specificity of detection, analyte structural information, and (potentially) unambiguous detection and quantitation of analytes.

MS is the method of choice for a series of analyses required by regulatory authorities and the industrial sector, and most importantly, it is considered the workhorse in the development of novel methods.

Mass spectrometers have become far more accessible, cheaper to purchase and operate, and easier to use, especially over the last decade. This is mainly a consequence of the advent of compact, bench-top instruments, usually coupled to gas or liquid chromatographs.

Among the MS segments, the triple-quadrupole liquid chromatography-mass spectrometry (TQ LC-MS) sub-segment accounted for the largest share of the total market, whereas the Fourier transform ion cyclotron resonance-mass spectrometry (FTICR-MS) sub-segment expected to grow at the fastest double-digit rate in the coming years.

In terms of applications, the pharmaceuticals segment dominated the global spectrometry market, while the biotechnology segment anticipated to witness the fastest CAGR over the forecast period.

Identification of raw material in pharmaceutical industry is paramount to validate the authenticity of the drugs or products.

Raman spectrometry possess distinctive capability to detect samples directly through packing materials such as plastic or glass without having a direct contact with materials.

Other spectrometry techniques used in pharmaceuticals include Near Infrared Spectrometry (NIRS), Acoustic Resonance Spectrometry (ARS), atomic spectrometry, UV absorption spectrometry, nuclear magnetic resonance spectrometry and others.

Some of the commercially available spectrometry devices used in pharmaceutical industry include NanoRam handheld spectrometry (B&W Tek, Inc.), T64000 system (Horiba, Ltd.), 4300 handheld Fourier Transform Infrared (Agilent Technologies), TruScan RM (Antech Solutions Ltd.) and others.

On the other hand, the Fourier transform infrared (FTIR) spectrometer which is a non-invasive and label-free has gained a lot of acceptance among life science researchers in the biotechnology industry.

The FTIR spectrometry allows rapid acquisition of a biochemical fingerprint of the sample and rendering deep insights on bimolecular content of the sample under investigation.

FTIR is not only applicable to characterization of structural properties of the biomolecules such as protein lipids, nucleic acid but also to the in-situ analysis of intact cells and tissues.
The global market for spectrometry research report is further divided by geography into North America (U.S., Canada), Europe (U.K., Germany, France, Italy, Spain, Rest of EU), Asia Pacific (Japan, China, India, Rest of APAC), Latin America (Brazil, Mexico, Rest of LA), and Rest of the World.
The global market for spectrometry report also provides the detailed market landscape (market drivers, restraints, opportunities), market attractiveness analysis and profiles of major competitors in the global market including company overview, financial snapshot, key products, technologies and services offered, and recent developments.
Major competitors operating in the global market for spectrometry and included in this report are Agilent Technologies, Inc., Analytik Jena AG, Bruker Corporation, Danaher Corporation (AB SCIEX), Hitachi, Ltd., Horiba, Ltd., PerkinElmer, Inc., Shimadzu Corporation, Thermo Fisher Scientific, Inc., and Waters Corporation.
Product / Technology

Mass Spectrometry

Gas Chromatography-Mass Spectrometry (GC-MS)
Single Quadrupole Liquid Chromatography-Mass Spectrometry (LC-MS)
Matrix-Assisted Laser Desorption/Ionization-Time of Flight Spectrometry (MALDI-TOF)
Triple-Quadrupole Liquid Chromatography-Mass Spectrometry
Quadrupole-Time of Flight Liquid Chromatography-Mass Spectrometry (Q-TOF LC/MS)
Inductively Coupled Mass Spectrometry (ICP-MS)
Ion Mobility Mass Spectrometry
Fourier Transform Ion Cyclotron Resonance-Mass Spectrometry (FTICR-MS)
Ion Trap Mass Spectrometry
Others

Molecular Spectrometry

Nuclear Magnetic Resonance Spectrometry (NMR)
Ultraviolet-Visible Spectrometry (UV-Visible)
Infrared Spectrometry (IR)
Near-Infrared Spectrometry
Raman Spectrometry
Others

Atomic Spectrometry

Atomic Absorption Spectrometry
X-Ray Fluorescence Spectrometry
X-Ray Diffraction Spectrometry
Elemental Analyzers
Inductively Coupled Plasma Atomic Emission Spectrometry
Others

Application

Pharmaceuticals
Biotechnology
Industrial Chemistry
Environmental Testing
Food and Beverages Testing
Others

Geography

North America (U.S., Canada)
Europe (U.K., Germany, France, Italy, Spain, Rest of EU)
Asia Pacific (Japan, China, India, Rest of APAC)
Latin America (Brazil, Mexico, Rest of LA)
Rest of the World

Company Profiles

Agilent Technologies, Inc.

Analytik Jena AG
Bruker Corporation
Danaher Corporation (AB SCIEX)
Hitachi, Ltd.
Horiba, Ltd.
PerkinElmer, Inc.
Shimadzu Corporation
Thermo Fisher Scientific, Inc.
Waters Corporation
To request Table of Contents and Sample Pages of this report visit
https://www.ihealthcareanalyst.com/report/spectrometry-market/
Related publications: