The global market for unilateral deafness devices expected to become $417 million by 2027, growing at a CAGR of 4.3% over the forecast period, driven by advancements in auditory evaluation technology and the miniaturization of electronic devices.
The increasing prevalence of unilateral hearing loss is driven by the aging population and rising incidence of hearing loss among the young generation.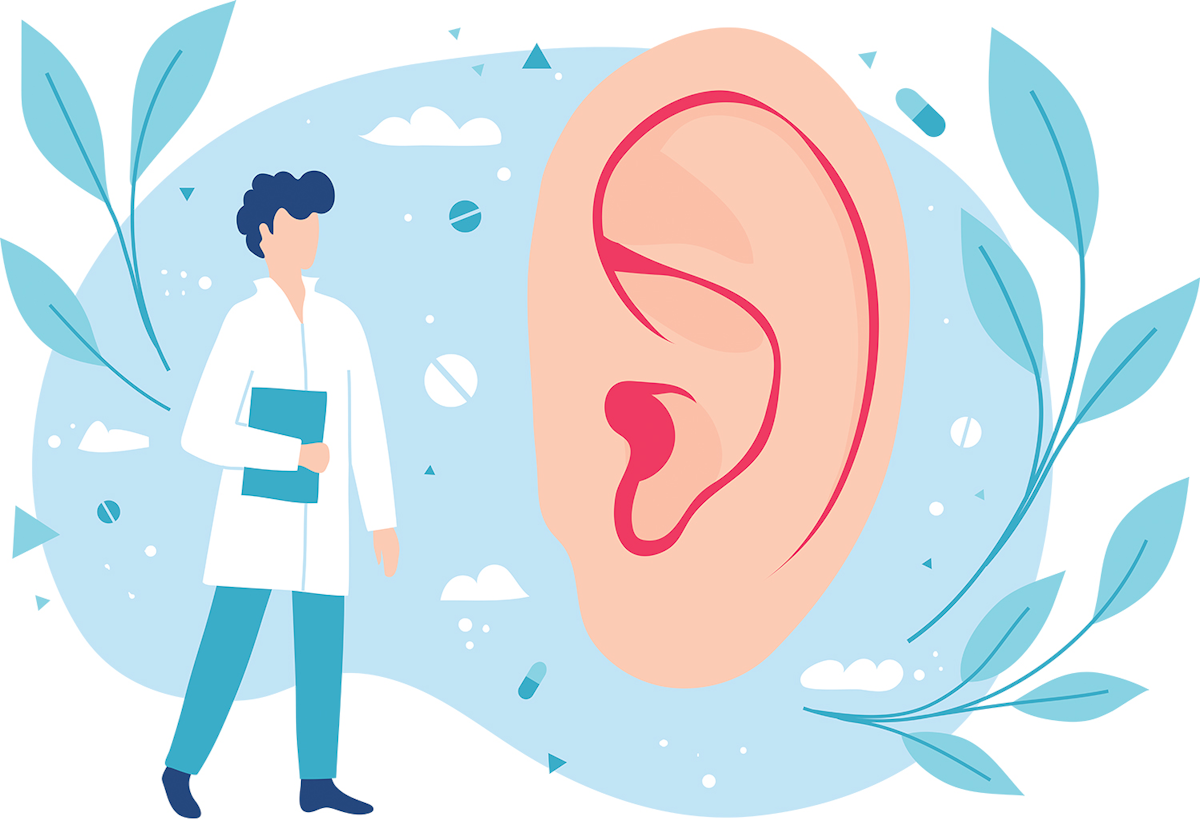 Unilateral deafness or single-sided deafness (SSD) or profound unilateral hearing loss is a condition where an individual has non-functional hearing in one ear. The unilateral hearing loss can occur in both in adults and children. A unilateral hearing loss is quite common.
Treatment options and communication strategies can significantly reduce the impact of single sided deafness. 

Hearing-assistive devices can aid listening by re-routing sounds from the impaired to the non-impaired ear or by restoring input to the impaired ear.

Treatment options include hearing devices such as CROS (contralateral routing of sound) hearing aids, bone-conduction solution such as Med-El BoneBridge, another type of bone-anchored auditory processing system, bone anchored hearing aid (BAHA), and cochlear implants (CI) that can restore the sensation of hearing.
Hearing Aids are sound-amplifying devices designed to aid people who have a Hearing Impairment. Most Hearing Aids share several similar electronic components, and technology used for amplification may be analog or digital.
Semi-implantable electromagnetic hearing aids and bone-anchored hearing aids are classified by the U.S. FDA as Hearing Aids. Some non-wearable hearing devices are described as hearing devices or hearing systems.
Hearing aids for a contralateral routing of signals (CROS-HA) and bone conduction devices have been the traditional treatment for single-sided deafness and asymmetric hearing loss (AHL).
In recent years, cochlear implants (CIs) have increasingly become a viable treatment choice, particularly in countries where regulatory approval and reimbursement schemes are in place.

Clinical studies have also indicated that cochlear implant provides better results, both for the localization of the sound source and speech recognition in the presence of noise.
The global unilateral deafness treatment devices market report provides market size ($million 2017 to 2027), market share, growth trends and forecast (CAGR%, 2021 to 2027).
The global market for unilateral deafness devices segmented by product [air conducting hearing aids [contralateral routing of signal (CROS), bi-lateral routing of signal (BiCROS), and wireless-CROS]; bone conducting hearing aids [BC glasses, BAHA BC soft bands, BC headsets, bone-anchored hearing aids (BAHA), TransEar, SoundBite, concha anchored instrument (C.A.I.)], and geography.
Treatment of a unilateral hearing loss includes both surgical and non-surgical options. A unilateral hearing loss is normally treated with hearing aids or hearing implants such as bone conduction devices.

A cochlear implant can also be used as treatment for a unilateral severe sensorineural hearing loss, if the cochlea in the inner ear is intact. The treatment depends on the severity and type of the hearing loss.
Based on the products, the bone conducting hearing aids segment accounted for the largest share of the total market, as these are comfortable, user friendly and possess superior connectivity compared to air conducting hearing aids.

The advent of new technologies in the bone conducting headsets such as wireless headsets, headsets with mic and connection with mobile applications for sound control is driving the market for bone conducting headsets.

The devices which re-route sounds arriving on the side of the impaired ear to the non-impaired ear can help overcome the head shadow.

For example, the contralateral routing of signals (CROS) can improve speech perception in noise when the signal-to-noise ratio is more favorable at the impaired ear than the non-impaired ear.

In addition, the cochlear implants are witnessing higher demand in the overall market, due to improved convenience, technology and increasing demand from customers, thus challenging the market for bone conducting hearing aids.

The cochlear implants are a treatment option for individuals with severe, profound, or moderate sloping to profound bilateral sensorineural hearing loss (SNHL) either with little or no benefit from hearing aids; however, cochlear implantation in adults is still not routine.

The cochlear implantation (CI) has been considered for unilateral deafness, initially for suppressing tinnitus, but subsequently for the restoration of binaural hearing.
The global market for unilateral deafness devices research report is divided by geography into North America (U.S., Canada), Europe (U.K., Germany, France, Italy, Spain, Rest of EU), Asia Pacific (Japan, China, India, Rest of APAC), Latin America (Brazil, Mexico, Rest of LA) and Rest of the World.
Geographically, the Europe and North America regions dominated the market for the unilateral deafness treatment devices, owing to rapid uptake of the new devices approved by US-FDA and EMEA regulatory agencies.

On the other hand, the Asia Pacific region likely to be the fastest growing market for single-sided deafness treatment devices, attributed to improving healthcare infrastructure, large unmet medical needs, and growing population. The prevalence of hearing loss is higher in South Asia, Asia Pacific and sub-Saharan Africa.
The global single-sided deafness devices market report also provides the detailed market landscape (market drivers, restraints, opportunities), market attractiveness analysis and profiles of major competitors in the global market including company overview, financial snapshot, key products, technologies and services offered, and recent developments.
Major competitors operating in the global market for single-sided deafness devices and included in this report are bruckhoff hannover GmbH, Ear Technology Corporation, Sonitus Medical, Inc., Sonova AG (Medtroni plc), and William Demant Holding Group.
Product

Air Conducting Hearing Aids

Contralateral Routing of Signal (CROS)
Bi-lateral Routing of Signal (BiCROS)
Wireless-CROS

Bone Conducting Hearing Aids

BC Glasses
BAHA BC Soft Bands
BC Headsets
Bone Anchored Hearing Aids (BAHA)
TransEar
SoundBite
Concha Anchored Instrument (C.A.I.)

Geography

North America (U.S., Canada)
Europe (U.K., Germany, France, Italy, Spain, Rest of EU)

Asia Pacific (Japan, China, India, Rest of APAC)
Latin America (Brazil, Mexico, Rest of LA)
Rest of the World

Company Profile

bruckhoff hannover GmbH
Ear Technology Corporation
Sonitus Medical, Inc.
Sonova AG (Medtronic plc)
William Demant Holding Group
To request Table of Contents and Sample Pages of this report visit:
https://www.ihealthcareanalyst.com/report/unilateral-deafness-treatment-devices-market/
Related publications: