The global market for intracranial pressure monitors anticipated to attain $1.5 billion by 2027, expanding at a CAGR of 3.7% over the forecast period, driven by increasing incidence of traumatic injuries and strokes coupled with product accuracy, ease-of-use and cost advantages offered by newer devices.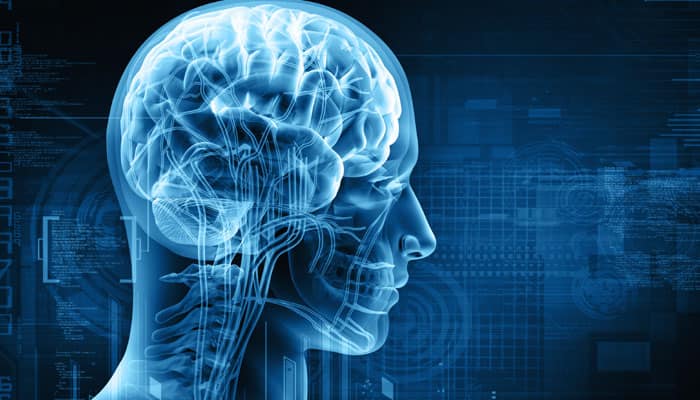 Brain injury is the leading cause of death and disability worldwide.
Traumatic brain injury (TBI) is a leading cause of seizure disorders and disability worldwide, with enormous economic consequences. 

Annually one million Americans are treated and released from hospital emergency departments as a result of traumatic brain injury. In the European Union, brain injury accounts for one million hospital admissions per year.
Intracranial pressure (ICP) monitoring is critical for clinical outcomes. The most prominent use is in the field of head trauma.
ICP monitoring is important in many neurosurgical and neurological patients. 

It has been used in subarachnoid hemorrhage, hydrocephalus, brain tumors, infarctions, nontraumatic intracerebral hemorrhage, Reye's syndrome and various intracranial infections for characterization, prognostication and treatment.

ICP monitoring is widely used in neurointensive care, especially for the management of patients with TBI. 

As a part of multi-modality neuromonitoring, it has been useful in decreasing morbidity and mortality of critically ill neurological patients.
Methods for ICP monitoring can be divided into invasive and non-invasive approaches. Invasive methods include fluid-based systems and implantable micro-transducers.
Of the invasive methods, ICP monitoring using an external ventricular drain (EVD) is considered as the gold standard, not only for its accuracy but also because it additionally serves a therapeutic purpose by allowing CSF drainage.
There are several techniques available for monitoring that vary in accuracy, ease of use and cost.
Intraventricular catheters remain the gold standard for ICP monitoring, as they are the most reliable, accurate and cost-effective, and allow therapeutic cerebrospinal fluid drainage.
ICP can also be measured using implantable micro transducers such as strain gauge devices, pneumatic sensors and fiber-optic sensors.

Newer fiberoptic catheter tip and microchip transducer techniques have revolutionized ICP monitoring, with their ease of insertion in patients with narrow ventricles, and reduced risk of infection and hemorrhage.

Non-invasive methods of ICP monitoring, such as transcranial Doppler, and optic nerve sheath diameter have emerged as promising techniques for screening patients where invasive techniques are either not feasible or not available.
The global intracranial pressure monitors market report provides market size estimates ($million 2017 to 2027), market share, growth trends and forecast (CAGR% 2021 to 2027).
The global market for intracranial pressure monitors segmented by product [external ventricular drain, lumbar drainage system, microtransducer ICP monitoring devices (fiber optic devices, pnematic transducers, strain gauge transducers), non-invasive ICP monitoring devices]; application (intracerebral hemorrhage, meningitis, subarachnoid hemorrhage, traumatic brain injury, others); end user (hospitals, trauma centers), and geography.
Based on the products, the external ventricular drain held the largest segment of the intracranial pressure monitors market, accounting for more than 50% share, whereas, the micro transducer ICP monitoring devices segment expected to expand at the highest CAGR during the forecast period, due to accurate measurements and lowest zero drift characteristics.
In terms of applications, the traumatic brain injury segment held the largest share of the total market, and also projected to expand at a rapid CAGR of over the coming years, considering the rising incidence of traumatic brain injuries globally.
By end users, the trauma centers segment dominated the global ICP market accounting for more than 60% share, and also anticipated to expand at the fastest CAGR of throughout the forecast period, attributed to globally increasing demand of the growing population for specialized healthcare facilities.
The global ICP monitoring market research report is further divided by geography into North America (U.S., Canada), Europe (U.K., Germany, France, Italy, Spain, Rest of EU), Asia Pacific (Japan, China, India, Rest of APAC), Latin America (Brazil, Mexico, Rest of LA) and Rest of the World.
Geographically, the North America region accounted for the largest share of the global intracranial pressure monitors market followed by Europe region, owing to increasing incidence of cerebrovascular disorders, technological developments, and availability of health insurance coverage in the developed regions.

However, the market in Asia Pacific estimated to expand at the fastest CAGR during the forecast period, attributed to presence of large patient population, and rising incidence of traumatic brain injuries due to traffic and industrial accidents in the developing countries.
The global ICP monitoring market research report also provides detailed market landscape and profiles of major competitors in the global market including company overview, financial snapshot, key products, technologies and/or services offered, and recent trends in strategic management.
Major competitors operating in the global intracranial pressure monitors market and included in this report are Codman & Shurtleff, Inc. (Johnson & Johnson), Haiying Medical (Wuxi Haiying Electronic Medical Systems Co., Ltd.), HeadSense Medical Ltd., Integra LifeSciences Holdings Corporation, Medtronic plc, Raumedic AG, SOPHYSA, and Spiegelberg GmbH & Co. KG.
Product

External Ventricular Drainage
Lumbar Drainage System
Microtransducer ICP Monitoring Devices

Fiber Optic Devices
Pnematic Transducers
Strain Gauge Transducers

Non-Invasive ICP Monitoring Devices

Application

Intracerebral Hemorrhage
Meningitis
Subarachnoid Hemorrhage
Traumatic Brain Injury
Others

End-User
Geography

North America (U.S., Canada)
Europe (U.K., Germany, France, Italy, Spain, Rest of EU)

Asia Pacific (Japan, China, India, Rest of APAC)
Latin America (Brazil, Mexico, Rest of LA)
Rest of the World

Company Profiles

Codman & Shurtleff, Inc. (Johnson & Johnson)
Haiying Medical (Wuxi Haiying Electronic Medical Systems Co., Ltd.)
HeadSense Medical Ltd.
Integra LifeSciences Holdings Corporation
Medtronic plc
Raumedic AG
SOPHYSA
Spiegelberg GmbH & Co. KG
To request Table of Contents and Sample Pages of this report visit:
https://www.ihealthcareanalyst.com/report/intracranial-pressure-monitors-market/
Related publications: