The global market for interventional cardiology devices expected to reach $25.6 billion by 2029, growing at a CAGR of 5.5% over the forecast period, driven by increasing prevalence and incidence of coronary artery diseases worldwide.
The interventional cardiology market is driven in large part by the continued global burden of CVDs.

The growing elderly demographic, increasing prevalence of risk factors, such as obesity and diabetes, in much of the developed world and continuing high rates of cigarette smoking in parts of the developing world continue to give rise to all types of CVD.

This, in turn, translates into a steady flow of CVD patients requiring interventional cardiology devices to manage their condition.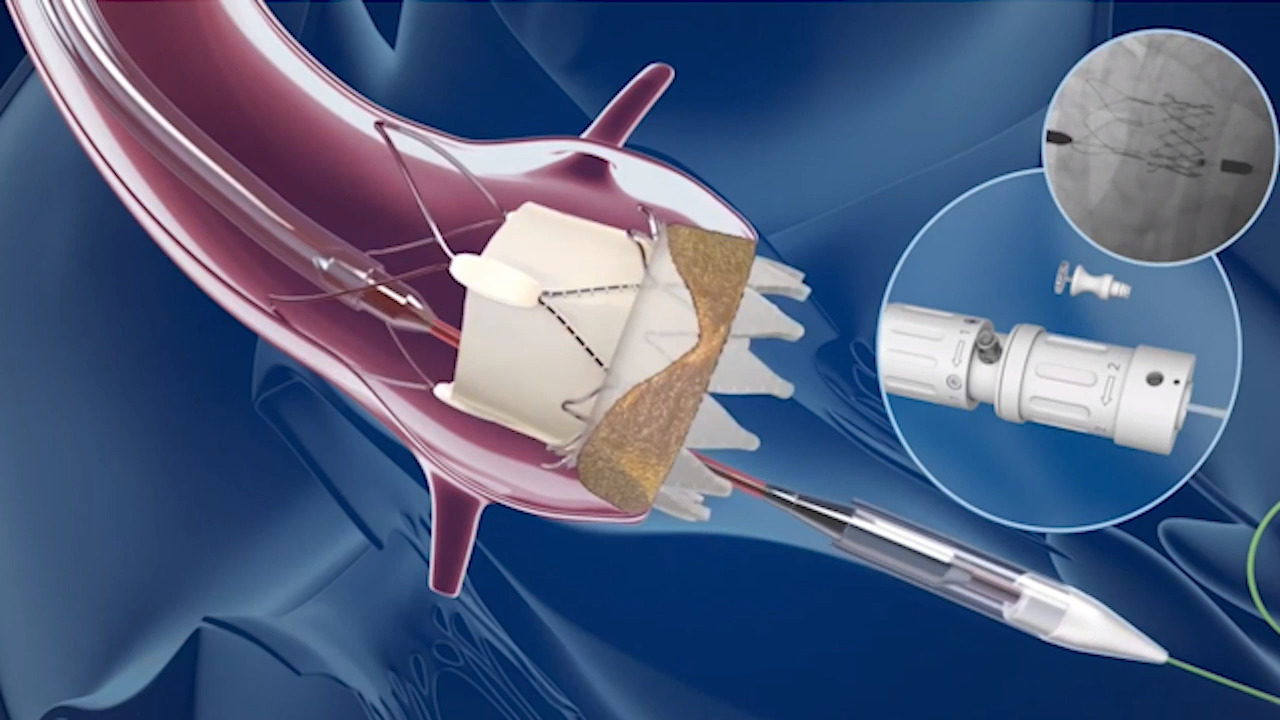 Cardiovascular diseases (CVDs) remain a major cause of health loss for all regions of the world.
According to Global Burden of Disease Study (GBD), in 2015, there were an estimated 422.7 million cases of CVD and 17.92 million CVD deaths.

However, the burden of CVDs remains unclear in many regions of the world.

According to WHO, an estimated 17.9 million people died from CVDs in 2016, representing 31% of all global deaths.

Of these deaths, 85% are due to heart attack and stroke. At least three quarters of the world's deaths from CVDs occur in low- and middle-income countries.

People in low- and middle-income countries often do not have the benefit of integrated primary health care programmes for early detection and treatment of people with risk factors compared to people in high-income countries.
Interventional cardiology involves various non-surgical procedures for treating cardiovascular disease by using drug-eluting stents, bare-metal stents, percutaneous transluminal coronary angioplasty (PTCA) and cutting balloon catheters.
Many a times costly surgical operations are sometimes required to treat CVDs. They include: coronary artery bypass, balloon angioplasty (where a small balloon-like device is threaded through an artery to open the blockage), valve repair and replacement, heart transplantation, and artificial heart operations.

Medical devices required to treat some CVDs include pacemakers, prosthetic valves, and patches for closing holes in the heart.
The global interventional cardiology devices market report provides market size estimates ($million 2019 to 2029), market share, growth trends and forecast (CAGR% 2023 to 2029).
The global market for international cardiology segmented by product [stents (bare metal stents, bio-absorbable stents, drug eluting stents), catheters (angiography catheters, guiding catheters, intravascular ultrasound catheters, pulmonary arterial catheters), percutaneous transluminal coronary angioplasty balloons (normal balloons, drug eluting balloons, cutting balloons, scoring balloons), imaging systems (fractional flow reserve, intravascular ultrasound, optical coherence tomography), percutaneous transluminal coronary angioplasty guidewires, others), and geography.
New device approvals occur often in interventional cardiology, which is known for its rapid pace of change.

Novel medical devices are being developed to allow even earlier detection of acute cardiac events and to support high-risk percutaneous coronary interventions.

Advances in computing and the ability to analyze large datasets in artificial intelligence to augment the clinician patient experience, both in and out of the catheterization laboratory, with live procedural guidance as well as pre- and post-operative prognostication tools.
Based on the broader category of products, the stents segment accounted for the largest share of the total international cardiology market, whereas the imaging systems predicted to grow at the fastest rate during the forecast period.
The introduction of stents has drastically reduced target-lesion restenosis rates associated with percutaneous coronary angioplasty.

Bare-metal stents were the first introduced, followed by drug-eluting stents, both of which had significant impacts on the complication rates.

Stents, however, have resulted in the emergence of stent thrombosis and stent restenosis, which can cause life-threatening cardiac complications.

Three new technological approaches are being investigated to overcome these complications: stents coated with bioresorbable polymers, stents without polymers, and completely bioresorbable stents.

Catheter-based therapies, such as stents, have been used in both peripheral and coronary arteries to great success, and in many circumstances have largely replaced surgical therapy as the standard treatment of blocked arteries.

The imaging systems provides solutions for most clinical needs, from diagnosis to prognosis and risk stratification, as well as anatomical and functional assessment.

The non-invasive intra-procedural guidance can be facilitated by established multimodality cardiac imaging such as transesophageal 2D and 3D echocardiography and by novel techniques as echo-fluoroscopy overlay and 3D imaging fusion. However, successful planning, guidance, and monitoring of interventions depend heavily on accurate imaging for both structural heart disease and complex coronary artery disease.

In addition, AI and ML are rapidly gaining prominence in healthcare as data become increasingly complex. In interventional cardiology, AI can assist in intraprocedural guidance, intravascular imaging and provide additional information by slowly expanding its boundaries.
The global interventional cardiology market research report is further divided by geography into North America (U.S., Canada), Europe (U.K., Germany, France, Italy, Spain, Rest of EU), Asia Pacific (Japan, China, India, Rest of APAC), Latin America (Brazil, Mexico, Rest of LA) and Rest of the World.
The report also provides the detailed market landscape and profiles of major competitors in the global market including company overview, financial snapshot, key products, technologies and/or services offered, and recent trends in strategic management.
Major players operating in the global interventional cardiology market and included in this report are Abbott Laboratories, Inc., B. Braun Melsungen AG, Boston Scientific Corporation, Cook Medical, Inc., ICU Medical, Inc. (Smiths Medical, Inc.), Johnson & Johnson (Cordis Corporation), Medtronic plc, Smiths Medical, and Terumo Corporation.
Product

Stents

Bare Metal Stents
Bio-absorbable Stents
Drug-Eluting Stents

Catheters

Angiography Catheters
Guiding Catheters
Intravascular ultrasound (IVUS) Catheters
Pulmonary Artery Catheters

Percutaneous Transluminal Coronary Angioplasty (PTCA) Balloons

Cutting Balloons
Drug-eluting Balloons
Normal Balloons
Scoring Balloons

Imaging Systems

Fractional Flow Reserve (FFR)
Intravascular Ultrasound (IVUS)
Optical Coherence Tomography (OCT)

PTCA Guidewires
Others

Geography

North America (U.S., Canada)
Europe (U.K., Germany, France, Italy, Spain, Rest of EU)

Asia Pacific (Japan, China, India, Rest of APAC)
Latin America (Brazil, Mexico, Rest of LA)
Rest of the World

Company Profiles

Abbott Laboratories, Inc.
B. Braun Melsungen AG
Boston Scientific Corporation
Cook Medical, Inc.
Johnson & Johnson (Cordis Corporation)
Medtronic plc
ICU Medical, Inc. (Smiths Medical, Inc.)
Terumo Corporation
To request Table of Contents and Sample Pages of this report visit:
https://www.ihealthcareanalyst.com/report/interventional-cardiology-devices-market/
Related publications: