The global market for blood pressure monitoring products projected to reach $4.2 billion by 2029, growing at a CAGR of 7.2% over the forecast period, driven by increasing prevalence and incidence of hypertension-related heart diseases and strokes worldwide.
The market growth has been consistent, owing to certain disease conditions such as coronary heart diseases and renal failure, as well as technological advancement.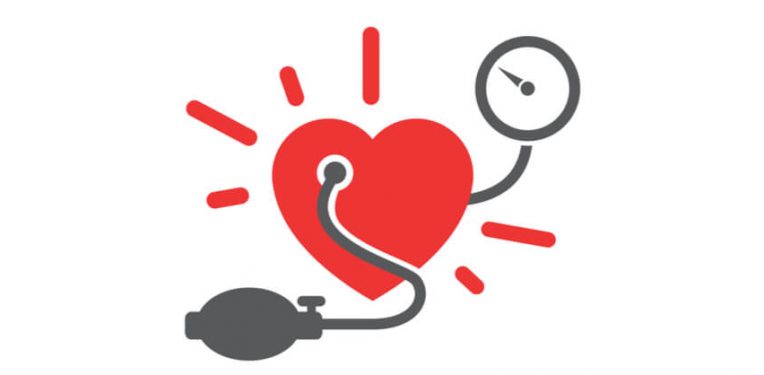 Globally, the incidence rates of cancer, heart disease, stroke, respiratory disease, diabetes and hypertension have risen sharply in the past decade, particularly in developing regions.
The chronic diseases are the leading cause of mortality worldwide due to population ageing, more sedentary lifestyles, changing diets and rising obesity.

Advanced blood pressure monitoring products directly relates to the diagnosis and treatment of these chronic and age-related diseases.
According to Centers for Disease Control and Prevention (CDC), about 75 million American adults (~32%) have high blood pressure, and only about half (54%) of them with high blood pressure have their condition under control.
Heart disease, stroke, and other cardiovascular (blood vessel) diseases are among the leading cause of death in more than 800,000 adults in the United States each year.

Unhealthy behaviors such as smoking tobacco, eating foods high in sodium and low in potassium, not getting enough physical activity, being obese, and drinking too much alcohol can also increase the risk for high blood pressure.
The global blood pressure monitoring products market report provides market size estimates ($million 2019 to 2029), market share, growth trends and forecast (CAGR% 2023 to 2029).
The global market for blood pressure monitoring devices segmented by product [ambulatory blood pressure monitors, automated blood pressure monitors, blood pressure instrument accessories (blood pressure cuffs, bladders, bulbs and valves), blood pressure transducers (disposable transducers, reusable transducers), sphygmomanometers (aneroid, digital, mercury)], end user (home use, hospitals, ambulatory centers, physician offices, kiosk centers), and geography.
Many types of blood pressure monitors exist, including both wrist monitors and the more common arm monitors.
Ambulatory blood pressure (ABP) monitors are routinely used by physicians around the world and by clinical research organizations.

These monitoring helps improve diagnostic accuracy and minimize the associated costs of treatment.

Automated devices are currently available in four generic types: automatic-cycling non-invasive blood pressure (NIBP) monitors, spot-check NIBP monitors, ambulatory NIBP monitoring devices, and automated (spot-check) NIBP monitoring devices.

The use of automated blood pressure monitors in pregnancy has become increasingly popular, as more women tend to get involved in their healthcare.

Not only does it reduce clinician visits, it also helps to eliminate the white coat hypertension.

The use of self BP monitoring as an adjunct to office BP monitoring has been recommended by various international guidelines including the American Society of Hypertension, World Health Organization and the Joint National Committee on Prevention, Detection, Evaluation and Treatment of High Blood Pressure.

The falling cost of automated devices, together with the improved reliability of aneroid devices and the introduction of manual electronic sphygmomanometers, are leading to a further reduction in the use of the mercury sphygmomanometer.
Based on the products, the automated blood pressure monitors segment accounted for the largest share of the total BP monitoring market, and also anticipated to grow at the fastest CAGR during the next few years, due to its advantages in portability, easy to use and accurate results.

The sphygmomanometer segment held the second largest share, driven by low-cost, and highly accurate of mercury sphygmomanometer devices.

In terms of end users, the home-use segment led the total market, whereas the kiosk centers segment predicted to witness the fastest growth rate during the forecast period.

Convenience regarding the usage of blood pressure monitors at regular intervals and development of portable and home use devices by manufacturers are the driving factors for the growth of home user segment.

Considering the disadvantages associated with conventional or non-invasive blood pressure monitors including discomfort for the patient, inaccurate blood pressure outcome, and the unfeasibility of continuous or semicontinuous blood pressure monitoring, the development of wearable devices based on blood pressure is expected in the future.
The global blood pressure monitoring products market research report is further divided by geography into North America (U.S., Canada), Europe (U.K., Germany, France, Italy, Spain, Rest of EU), Asia Pacific (Japan, China, India, Rest of APAC), Latin America (Brazil, Mexico, Rest of LA) and Rest of the World.
Geographically, the North America region dominated the overall blood pressure monitoring products market, as high BP (hypertension) is one of the leading causes of cardiovascular diseases in developed regions.

However, the Asia Pacific market identified as the most attractive region, due to factors such as rapidly growing aging population, sedentary and changing lifestyles coupled with rising stress levels, increasing incidences of hypertension, and rising awareness about preventive healthcare measures.
The global blood pressure monitoring devices market report also provides the detailed market landscape (market drivers, restraints, opportunities), market attractiveness analysis and profiles of major competitors in the global market including company overview, financial snapshot, key products, technologies and services offered, and recent developments.
Major competitors operating in the global blood pressure monitoring devices market and included in this report are A&D Medical, Inc., Contec Medical Systems Co., Ltd., GE Healthcare, Masimo Corporation, Medtronic plc (Covidien plc), Nihon Kohden Corporation, Omron Healthcare, Inc., Panasonic Corporation, Philips Healthcare (Koninklijke Philips N.V.), Shenzhen Mindray Bio-Medical Electronics Co., Ltd., Spacelabs Healthcare, Suntech Medical, Inc., and Welch Allyn, Inc. (Hill-Rom Holdings, Inc.). Omron Healthcare is a leading player in the global market share for home-use blood pressure monitors.
Product

Ambulatory Blood Pressure Monitors
Automated Blood Pressure Monitors
Blood Pressure Instrument Accessories

Blood Pressure Cuffs
Bladders, Bulbs and Valves

Blood Pressure Transducers

Disposable Transducers
Reusable Transducers

Sphygmomanometers

End User

Home Use
Hospitals
Ambulatory Centers
Physician Offices
Kiosk Centers

Geography

North America (U.S., Canada)
Europe (U.K., Germany, France, Italy, Spain, Rest of EU)

Asia Pacific (Japan, China, India, Rest of APAC)
Latin America (Brazil, Mexico, Rest of LA)
Rest of the World

Company Profiles

A&D Medical, Inc.
Contec Medical Systems Co., Ltd.
GE Healthcare

Masimo Corporation
Medtronic plc (Covidien plc)
Nihon Kohden Corporation
Omron Healthcare, Inc.
Panasonic Corporation
Philips Healthcare (Koninklijke Philips N.V.)
Shenzhen Mindray Bio-Medical Electronics Co., Ltd.
Spacelabs Healthcare
Suntech Medical, Inc.
Welch Allyn, Inc. (Hill-Rom Holdings, Inc.)
To request Table of Contents and Sample Pages of this report visit:
https://www.ihealthcareanalyst.com/report/blood-pressure-monitoring-devices-market/
Related publications: