The global market for pressure relief devices to cross $3.8 billion by 2027, growing at a CAGR of 5.1% over the forecast period, driven by increasing geriatric and obese population worldwide.
In addition, availability of technologically advanced pressure relief devices such as dynamic air therapy mattresses augments the growth of the market.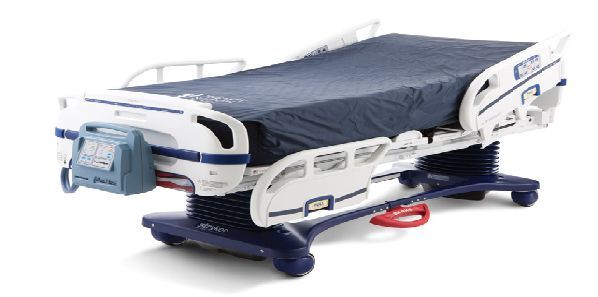 Pressure relieving and redistributing devices are widely accepted methods of trying to prevent the development of pressure ulcers for people considered as being at risk.
Pressure ulcers (PrUs) from medical devices are common and can cause significant morbidity in patients of all ages.

Pediatric and neonatal PrUs can develop quickly due to the relative skin intolerance and physiological immaturity.

Several pressure-relieving medical devices and supports can be used to prevent or treat pressure sores.

The devices used include different types of mattresses, overlays, cushions and seating. These devices work by reducing or redistributing pressure, friction or shearing forces.

Some of the pressure relief products available in market include Innova extra mattress, Wings quilted premium under pads, NP50 prevention surface, Invacare softform excel mattress, PositionPRO, Quattro Plus, and Accumax mattress.
The global pressure relief medical devices market report provides market size ($million 2017 to 2027), market share, market trends and forecast (CAGR%, 2021 to 2027).
The global market for pressure relief medical devices segmented by product [low-tech devices (foam based mattress, gel filled mattress, air filled mattress, and other mattresses such as fluid filled mattress, fiber filled mattress, water filled mattress), hi-tech devices (kinetic bed, air therapy bed)], and geography.
Based on products, the low-tech devices segment accounted for the largest share of the total market and also predicted to grow at a higher rate during the forecast period.

Theses devices provide a conforming support surface that distributes the body weight over a large area.

They include standard foam mattress, alternative foam mattresses/overlays (for example, high-specification foam, convoluted foam, cubed foam); gel-filled (viscoelastic) mattresses/overlays, fluid-filled mattresses/overlays, fiber-filled mattresses/overlays, and air-filled mattresses/overlays.

Th high-tech devices are dynamic systems that include alternating-pressure mattresses/overlays with pressure sensor, air-fluidised beds/mattresses/overlays, low-air-loss overlays/mattresses/beds, and turning beds/frames (kinetic beds).

These equipment supports help distribute body weight evenly and may relieve contact pressure, and low air-loss beds, which have inflatable upright sacs made of a special fabric in their mattresses. The inflated sacs help distribute body weight more evenly over the mattress and may relieve pressure on the skin.
The global pressure relief products market research report is further divided by geography into North America (U.S., Canada), Europe (U.K., Germany, France, Italy, Spain, Rest of EU), Asia Pacific (Japan, China, India, Rest of APAC), Latin America (Brazil, Mexico, Rest of LA), and Rest of the World.
Geographically, the North America region dominated the global pressure relieving medical devices market, majorly due to increasing prevalence of pressure ulcers, growing awareness about pressure ulcers and rising prevalence of obesity.

However, the Asia Pacific market is expected to witness the fastest growth rate throughout the forecast period, owing to increasing geriatric population and rising disposable income in this region.
The market research report also provides the detailed market landscape (market drivers, restraints, opportunities), market attractiveness analysis and also tracks the major competitors operating in the market and provides analysis of the company overview, financial snapshot, key products, technologies and services offered, market share analysis and recent trends in the global market.
Major competitors operating in the global market for pressure relieving medical products and included in this report are ArjoHuntleigh, AB, Hill-Rom Holdings, Inc., Invacare Corporation, Medtronic plc (Covidien plc), Stryker Corporation, Talley Group Limited and Paramount Bed Holdings Co., Ltd.
Product

Low-Tech Devices

Foam Based Mattress
Gel Filled Mattress
Air Filled Mattress
Other Mattresses (Fluid Filled, Fiber Filled, Water Filled and others)

Hi-Tech Devices

Kinetic Bed
Air Therapy Bed

Geography

North America (U.S., Canada)
Europe (U.K., Germany, France, Italy, Spain, Rest of EU)
Asia Pacific (Japan, China, India, Rest of APAC)
Latin America (Brazil, Mexico, Rest of LA)
Rest of the World

Company Profiles

ArjoHuntleigh AB
Hill-Rom Holdings, Inc.

Invacare Corporation
Medtronic plc (Covidien plc)
Smith & Nephew plc
Stryker Corporation
Talley Group Limited
Paramount Bed Holdings Co., Ltd.
To request Table of Contents and Sample Pages of this report visit:
https://www.ihealthcareanalyst.com/report/pressure-relief-devices-market/
Related publications: