The global market for acute and preventive anti-migraine drugs estimated reach $15.6 billion by 2029, expanding at a CAGR of 9.9% over the forecast period, driven by enormous patient population, high cost of innovative new drugs, and strong pipeline of novel therapies.
The launch and continued strong uptake of biologic calcitonin gene-related peptide (CGRP) monoclonal antibodies for the preventative treatment of migraine has transformed the sales outlook for migraine disease. New developments in this field have the potential to improve the diagnosis and provide more individualized treatments for this condition.

However, additional flexibility in route of administration for this mechanism has created new pipeline treatments and opens a new commercial avenue for use in both prevention and acute migraine attacks for existing and novel migraine treatments.

The market for novel preventive and acute treatments grew from three anti-CGRP antibodies to four biologics and two oral drugs against CGRP plus a small molecule 5-HT1F inhibitor.
It appears that the COVID-19 pandemic largely has not had a big impact on sales of novel migraine therapies. In fact, the overall sales of new migraine drugs for preventive therapies or acute treatments increased in the recent years.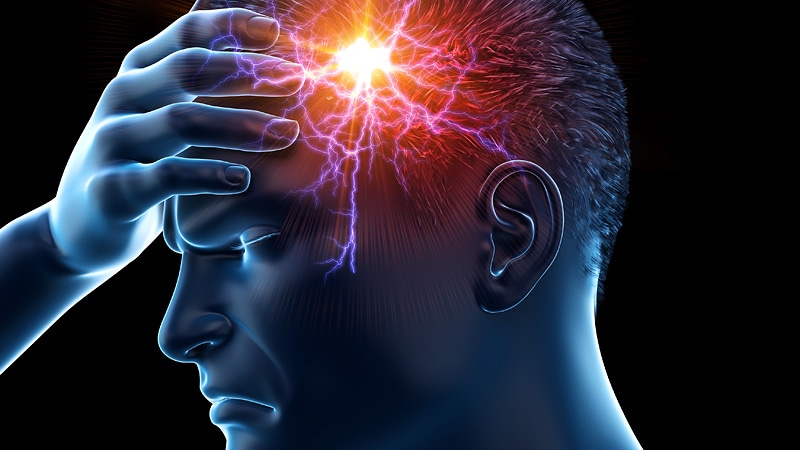 Migraine is a highly prevalent disease and disabling neurological disorder. The American Migraine Foundation estimates migraine headaches affect 38 million in US alone, with three times greater prevalence in females. Its prevalence is highest in the Americas, followed by Europe, whereas it is lower in Africa and Asia.
Migraine treatment traditionally includes both preventive therapy, aimed at reducing attack frequency and severity, and acute therapy, for aborting attacks.
For decades, migraine-inhibiting drugs were limited to conventional and non-specific analgesics and non-steroidal anti-inflammatory drugs.

Therefore, the market for prescription acute and preventive migraine treatments has been stable and largely generic for many years.
Acute anti-migraine medications are exclusively over-the-counter, including prescription analgesics. Recent years have seen the emergence of novel acute and preventive migraine treatments that target different neural mechanisms and/or act via innovative delivery systems.
The triptans, a class of selective and highly effective 5-HT1B/1D receptor agonists (Almotriptan, Eletriptan, Frovatriptan, Naratriptan, Rizatriptan, Sumatriptan, and Zolmitriptan) are the main prescription drugs.

The most commonly prescribed migraine prevention or prophylactic drugs are antiepileptic drugs (topiramate), beta blockers (propranolol, atenelol, metoprolol and bisoprolol) and tricyclic antidepressants (amitriptyline).
The first two FDA-approved Anti-CGRP mAbs therapies were fremanezumab (Ajovy) and erenumab (Aimovig). Recently, Eli Lilly's new drug, galcanezumab (Emgality), was approved by the FDA to become the third available CGRP blocker on the market.
There is clearly a large unmet need for preventative therapy. Both migraine treatment penetration and anti-CGRP class share are likely grow significantly over the coming years.

2018 witnessed the launch of the three versions of that medication from three different companies that are approved by the U.S. Food and Drug Administration (FDA).

The new drug class, Anti-CGRP mAbs has been proven to reduce the chance and severity of migraine attacks.

These drugs work by blocking the action of a protein fragment called calcitonin gene-related peptide (CGRP). CGRP-blocking drugs are a revolutionary development in migraine treatment and prevention.
Emerging pharmacological strategies for acute and preventive migraine treatment that are nearing or have already entered the clinical trial phase.
Antimigraine drugs in phase III development include oral CGRP-targeted preventive therapies as CGRP receptor antagonists [Atogepant and Ubrogepant (Allergan), and Rimegepant (Biohaven)]; and anti-CGRP monoclonal antibody [Eptinezumab (Alder Biopharmaceuticals)].
The global migraine-inhibiting drugs market research report provides market size ($million 2019 to 2029), market share analysis, growth trends and forecast (CAGR%, 2023 to 2029).
The global antimigraine drugs market segmented by drug class [acute agents (triptans, oral CGRP antagonist, other acute agents, other new brands)]; preventive / prophylactic agents [botox, anti-CGRP mabs – erenumab (aimovig), fremanezumab (ajovy), galcanezumab (emgality), oral CGRP antagonist, other prophylactic agents – antiepileptic drugs (topiramate), beta blockers (propranolol), tricyclic antidepressants (amitriptyline)], and geography.
Presently, the migraine market is dominated by the generic triptan class, however, recently approved novel monoclonal antibody therapies specifically against a CGRP or its receptor target to prevent these types of headaches are going to change that scenario over the forecast period.

The launch of the CGRP inhibitors marked the biggest shakeup in the migraine market.
The acute migraine market is mainly driven by the oral CGRP antagonists, which could double in size over the forecast period.

The launch of new prophylactic drugs (CGRP-targeted monoclonal antibody, Anti-CGRP mAbs) with enhanced efficacy and tolerability data, the global market is primed for dramatic growth over the next 10 years.

Initial indicators point to rapid, early adoption of anti-CGRP mAbs in the US, likely due to high demand for improved options, higher cost of these therapies (approx. $6,900 per year in the US), and enormous population size.
The global liver cancer drugs market research report is further segmented by geography into North America (U.S.), Europe (U.K., Germany, France, Italy, Spain), Asia Pacific (Japan), and Rest of the World.
In addition, the global anti-migraine treatment market report provides the detailed market landscape (market drivers, restraints, and opportunities), market attractiveness analysis, and market profitability analysis by key products and regions or countries. The report also tracks the major competitors operating in the global market by company overview, financial snapshot, major products, technologies, services offered and recent developments.
Major competitors operating in the global anti-migraine drugs market and profiled in this report include Alder BioPharmaceuticals, Inc., Allergan plc, Amgen, Inc., Biohaven Pharmaceuticals, Boehringer Ingelheim GmbH, Bristol-Myers Squibb Company, GlaxoSmithKline plc, Eli Lilly and Company, Merck & Co., Inc., Novartis AG, Otsuka Pharmaceutical Co., Ltd., Pfizer, Inc. and Teva Pharmaceutical Industries Ltd.
Drug Class

Acute Agents

Triptans
Oral Calcitonin Gene-Related Peptide (CGRP) Antagonist
Other Acute Agents
Other New Brands

Preventive / Prophylactic Agents

Botox
Anti-CGRP mAbs

Erenumab (Aimovig)
Fremanezumab (Ajovy)
Galcanezumab (Emgality)

Oral CGRP Antagonist
Other Prophylactic Agents [Antiepileptic Drugs (Topiramate), Beta Blockers (Propranolol) , Tricyclic Antidepressants (Amitriptyline)]

Geography

North America (U.S.)
Europe (U.K., Germany, France, Italy, Spain)
Asia Pacific (Japan)
Rest of the World

Company Profiles

Alder BioPharmaceuticals, Inc.
Allergan plc
Amgen, Inc.
Biohaven Pharmaceuticals
Boehringer Ingelheim GmbH
Bristol-Myers Squibb Company
GlaxoSmithKline plc
Eli Lilly and Company
Merck & Co., Inc.
Novartis AG
Otsuka Pharmaceutical Co., Ltd.
Pfizer, Inc.
Teva Pharmaceutical Industries Ltd.
To request Table of Contents and Sample Pages of this report visit:
https://www.ihealthcareanalyst.com/report/antimigraine-drugs-market/
Related publications: