The global market for bone fracture repair devices anticipated to attain $19.8 billion by 2027, growing at a CAGR of 5.7% over the forecast period, driven by increasing prevalence and incidence of osteoporosis, growing elderly population and technological advancements.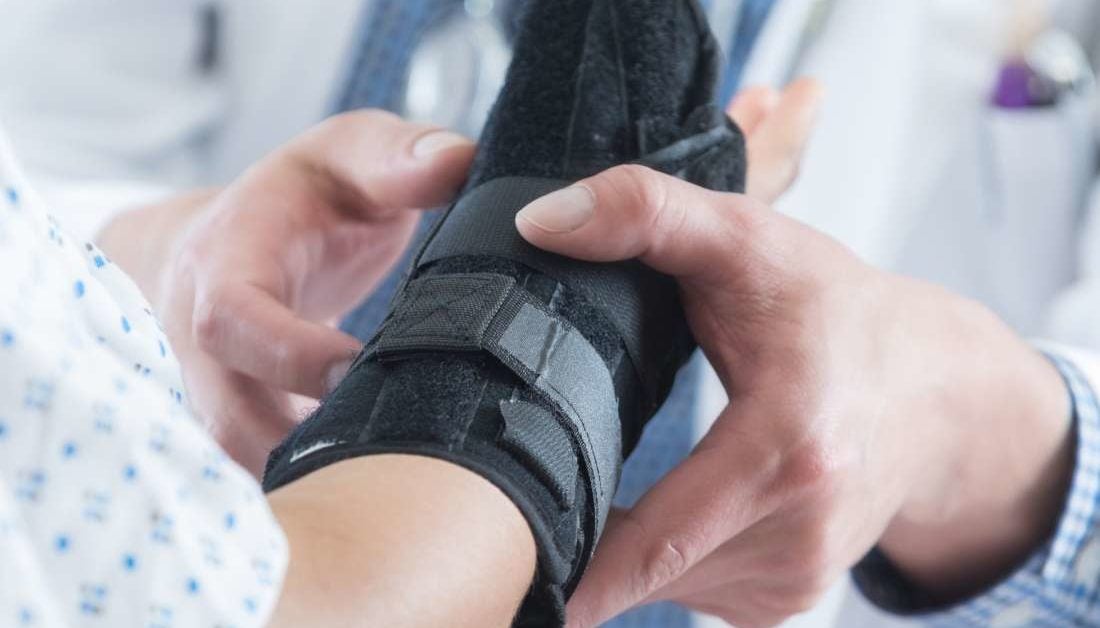 Bone fractures can lead to severe functional deficits and are an important element in the causes of disability and burden of disease in all world regions. Among the bone fractures, the most frequent fractures with involvement of a single bone were fractures of the lower extremities including the upper or lower leg and the knee, followed by fractures of the upper extremity including the arm.
The injury-related bone fractures contribute to an increase in morbidity, death, disability, and health expenditures across the age span.

The incidence of bone fracture is impacted by many factors including age, race, gender, biology, physiology, body habitus, environmental exposure to fracture-producing injury mechanisms and access to prevention programs.

The age-related fractures are projected to increase to over 3 million fractures in 2025, solely on the basis of growth in the elderly population most at risk.
According to International Osteoporosis Foundation (IOF), worldwide, osteoporosis causes more than 8.9 million fractures annually.
Osteoporosis affects an estimated 75 million people in Europe, USA and Japan.

Europe and the Americas accounted for 51% of all these fractures, while most of the remainder occurred in the Western Pacific region and Southeast Asia.

Nearly 75% of hip, spine and distal forearm fractures occur among patients 65 years old or over.

By 2050, the worldwide incidence of hip fracture in men is projected to increase by 310% and 240% in women.
The global market for bone fracture repair devices research report provides market size ($million 2017 to 2027), market share analysis, growth trends and forecast (CAGR%, 2021 to 2027).
The global market for bone fracture repair devices segmented by product [fixation and splinting devices (implantable fixation and splinting devices, external fixation and splinting devices), biologic bone regeneration and repair devices (bone allografts, bone grafts and bone substitutes), implantable joint prostheses (implantable shoulder repair and replacement devices, implantable ankle, elbow, small joint repair and replacement devices), spinal motion preservation devices (artificial cervical discs, artificial lumbar discs) and geography.
Based on products, the fixation and splinting devices segment accounted for the largest share of the total market.

Among these, the implantable fixation and splinting devices sub-segment anticipated to expand at the fastest rate during the forecast period.

According to the American Academy of Orthopedic Surgeons (AAOS), the internal fixation allows shorter hospital stays, enables patients to return to function earlier, and reduces the incidence of nonunion (improper healing) and malunion (healing in improper position) of broken bones.

The implants used for internal fixation are made from stainless steel and titanium, which are durable and strong. If a joint is to be replaced, rather than fixed, these implants can also be made of cobalt and chrome. Implants are compatible with the body and rarely cause an allergic reaction.

Plates are like internal splints that hold the broken pieces of bone together. Screws are used for internal fixation more often than any other type of implant. Screws can be used alone to hold a fracture, as well as with plates, rods, or nails. Wires are often used to pin the bones back together.

The external fixator devices act as a stabilizing frame to hold the broken bones in proper position. In an external fixator, metal pins or screws are placed into the bone through small incisions into the skin and muscle. In many cases, external fixation is used as a temporary treatment for fractures.

There may be some inflammation or, less commonly, infection associated with the use of external fixators. This is typically managed with wound care and/or oral antibiotics.
The regenerative medicine devices segment ranked second in terms of revenue share of the total market. Bone grafting, or transplanting of bone tissue is beneficial in fixing bones that are damaged from trauma or problem joints.

Bone allografts are commonly used in hip, knee, or long bone reconstruction. The advantages include no additional incisions or surgery needed to acquire the bone including lowering the risk of infection.

The allograft bone transplant also involves minimal risk of rejection as opposed to organ transplants, and there is no need to match blood types between the donor and the recipient.
The global market for bone fracture repair devices research report is further divided by geography into North America (U.S., Canada), Europe (U.K., Germany, France, Italy, Spain, Rest of EU), Asia Pacific (Japan, China, India, Rest of APAC), Latin America (Brazil, Mexico, Rest of LA), and Rest of the World.
In terms of geographic distribution, the North America region dominated the global market contributing more than 50% revenue share from US market alone, followed by the Europe region.

Factors such as increasing incidence of osteoporosis, aging population, sophisticated healthcare infrastructure and availability of technological advanced products are driving the market growth in developed countries.
In addition, the global market for bone fracture repair devices report provides the detailed market landscape (market drivers, restraints, opportunities), market attractiveness analysis, and market profitability analysis by key products and regions or countries. The report also tracks the major competitors operating in the global market by company overview, financial snapshot, major products, technologies, services offered and recent developments.
Major competitors operating in the global market for bone fracture repair devices and profiled in this report include Adler Ortho S.p.A, Altimed Ltd., BioPro Implants, Inc., Johnson & Johnson, OrthoFi, Inc., Paragon 28, Inc., Sanhe MDC Medical Devices Co., Ltd., Stryker Corporation, Wright Medical Group N.V., and Zimmer Biomet Holdings.
Product

Fixation and Splinting Devices

Implantable Fixation and Splinting Devices
External Fixation and Splinting Devices

Biologic Bone Regeneration and Repair Devices

Bone Allografts
Bone Grafts and Bone Substitutes

Implantable Joint Prostheses

Implantable Shoulder Repair and Replacement Devices
Implantable Ankle, Elbow, Small Joint Repair and Replacement Devices

Spinal Motion Preservation Device

Artificial Cervical Discs
Artificial Lumbar Discs

Geography

North America (U.S., Canada)
Europe (U.K., Germany, France, Italy, Spain, Rest of EU)
Asia Pacific (Japan, China, India, Rest of APAC)
Latin America (Brazil, Mexico, Rest of LA)
Rest of the World

Company Profiles

Adler Ortho S.p.A
Altimed Ltd.
BioPro Implants, Inc.
Johnson & Johnson
OrthoFi, Inc.
Paragon 28, Inc.
Sanhe MDC Medical Devices Co., Ltd.
Stryker Corporation
Wright Medical Group N.V.
Zimmer Biomet Holdings
To request Table of Contents and Sample Pages of this report visit:
https://www.ihealthcareanalyst.com/report/bone-fracture-repair-devices-market/

Related publications: