The global market for cancer liquid biopsy products is estimated to reach $5.9 billion by 2027, growing at a CAGR of 22.7% over the forecast period, driven by increasing prevalence of cancer and subsequent testing volume, advances in sequencing and liquid biopsy technologies, and aging population.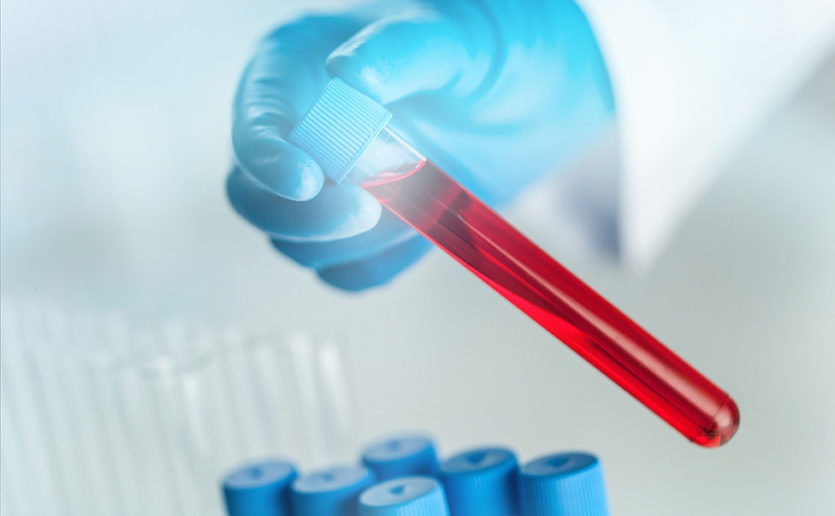 The cancer liquid biopsy product sales are driven by several factors, including an aging global population and the increasing burden of cancer worldwide, as well as innovation in sequencing technology.

The global market for liquid biopsy products is projected to increase at a rapid growth rate throughout the forecast period.
The analysis of tumor cells and tumor-derived products that are detectable in the blood and other body fluids has attracted substantial interest in recent years.
The liquid biopsy diagnostic tests use liquid samples of either blood, urine or other biological fluids to to detect early-stage cancer and monitor recurrence without the need to perform invasive tissue biopsy, as well as allow physicians to make better treatment decisions tailored specifically to a cancer patient.

Besides circulating tumor cells (CTCs), circulating cell-free tumor DNA (ctDNA) is the second most investigated analyte of liquid biopsies.

More recently investigated liquid biopsy analytes include circulating microRNAs and long non-coding RNAs, tumor-derived exosomes, and tumor-educated platelets.
Cancer incidence and mortality are rapidly growing worldwide. According to GLOBOCAN database (IARC Global Cancer Observatory), there will be an estimated 18.1 million new cancer cases in 2018.
The increasing cancer burden is due to several factors, including population growth and ageing as well as the changing prevalence of certain causes of cancer linked to social and economic development.

Nearly half of the new cases worldwide  are estimated to occur in Asia, in part because the region has nearly 60% of the global population.
The global liquid biopsy products for cancer market research report provides market size ($million 2017 to 2027), market share analysis, growth trends and forecast (CAGR%, 2021 to 2027).
The global oncology liquid biopsy products market is segmented by product [diagnostic instruments, kits and consumables [circulating tumor cell assays (CTC-based), circulating tumor DNA assays (ctDNA-based), other biomarker assays – exosome and extracellular vesicles assays (EVs), services]; by cancer type [lung cancer, breast cancer, colorectal cancer, prostate cancer, gastrointestinal cancer, leukemia, others (bladder and ovarian cancer)]; by application (monitoring, prognosis, theranostics, screening), and geography.
Based on products, the kits and consumables segment dominated the total market, followed by the diagnostic instruments and services segment.
Circulating tumor cell-based assays sub-segment accounted for the largest share of total liquid biopsy product sales.

However, circulating tumor DNA-based assays will become the largest biomarker segment in the liquid biopsy market during the forecast period, due to the perceived benefits of ctDNA capture and analysis over other biomarkers.

Other biomarker assays and services accounted for the smallest market segment of global sales, however extracellular vesicle and exosome-based assays would be the strongest growth out of all biomarker types over the forecast period.
Early detection of cancer through a screening program for healthy and high-risk individuals is a key application of liquid biopsy approaches.

Clinical applications of liquid biopsies in early-stage cancer patients include early detection of small tumors, improved risk assessment, and monitoring of minimal residual disease (MRD).

Lung cancer is the largest indication for performing liquid biopsy assays followed by breast, colorectal, gastric and prostate cancer.

This growth is driven by the millions of newly-diagnosed cancer patients worldwide, which is fueling the demand for tests that allow for earlier detection and better monitoring than offered by current best practices.

By applications, the screening segment led the market, followed by the prognosis, monitoring and theranostics, respectively.
The global market for oncology liquid biopsy products is further divided by geography into North America (U.S., Canada), Europe (U.K., Germany, France, Italy, Spain, Rest of EU), Asia Pacific (Japan, China, India, Rest of APAC), Latin America (Brazil, Mexico, Rest of LA), and Rest of the World.
In terms of geography, the North America region accounted for the largest region for liquid biopsy product sales, followed by the Europe region with an estimated market share of more than 45%.

However, the Asia Pacific region will surpass Europe in market share during forecast period due to a rapid increase in test volume and large cancer burdens in these countries.
In addition, the global cancer liquid biopsy market report provides detailed market landscape (market drivers, barriers, and opportunities), market share analysis, market attractiveness matrix, profitability analysis and major competitors operating in the market. The company profiles section includes company overview, financial snapshot, key products, technologies and services offered, and key trends by product, technology, services portfolio.
Liquid biopsy is a rapidly developing noninvasive technology for the early detection of cancer.

Although the main target of efforts to develop liquid biopsy products up to now has been cancer, the technology also has other potential applications, such as prenatal diagnosis of chromosome abnormalities via a blood sample or monitoring chronic kidney disease via urinary proteome analysis.

Multiple companies have entered clinical testing, using mostly blood to detect circulating tumor cells and/or circulating tumor DNA technologies.

Many companies in the liquid biopsy space are partnering with pharmaceutical companies to develop companion diagnostics for targeted therapies.
Major competitors operating in the global market for liquid biopsy products in oncology and included in this report are Abbott Laboratories, Inc., Aspira Labs, Biocept, Inc., Caris Life Sciences, Chronix Biomedical, Cynvenio, Danaher Corporation (Beckman Coulter Inc.), Exosome Diagnostics, Foundation Medicine, Genomic Health, Inc., Guardant Health, Hologic, Inc., Inivata Ltd., Maritech, Inc., MDxHealth, Myriad Genetics, Inc, OPKO Health, OnoCyte Corp., Pacific Edge, Personal Genome Diagnostics, Qiagen N.V., RainDance, Resolution Bioscience, Roche Diagnostics, Trovagene Inc., and Veracyte, Inc.
Product

Diagnostic Instruments
Kits and Consumables

Circulating Tumor Cell Assays (CTC-based)
Circulating Tumor DNA Assays (ctDNA-based)
Other Biomarker Assays [Exosome and Extracellular Vesicles Assays (EVs)]

Services

Cancer Type

Lung Cancer
Breast Cancer
Colorectal Cancer
Prostate Cancer
Gastrointestinal Cancer
Leukemia
Others (Bladder and Ovarian Cancer)

Application

Monitoring
Prognosis
Theranostics
Screening

Geography

North America (U.S., Canada)
Europe (U.K., Germany, France, Italy, Spain, Rest of EU)
Asia Pacific (Japan, China, India, Rest of APAC)
Latin America (Brazil, Mexico, Rest of LA)
Rest of the World

Company Profiles

Abbott Laboratories, Inc.
Aspira Labs
Biocept, Inc.
Caris Life Sciences

Chronix Biomedical
Cynvenio
Danaher Corporation (Beckman Coulter Inc.)
Exosome Diagnostics
Foundation Medicine
Genomic Health, Inc.
Guardant Health
Hologic, Inc.
Inivata Ltd.
Maritech, Inc.
MDxHealth

OPKO Health
OnoCyte Corp.
Pacific Edge
Personal Genome Diagnostics
Qiagen N.V.
RainDance
Resolution Bioscience
Roche Diagnostics
Trovagene Inc.
Veracyte, Inc.
To request Table of Contents and Sample Pages of this report visit: https://www.ihealthcareanalyst.com/report/liquid-biopsy-oncology-market/
Related publications: