The global market for deep brain stimulation devices for Parkinson's disease estimated to reach $5.7 billion by 2027, growing at a CAGR of 8.5% over the forecast period, driven by increasing prevalence and incidence rates of the disease and technological advances in the device-assisted therapy area.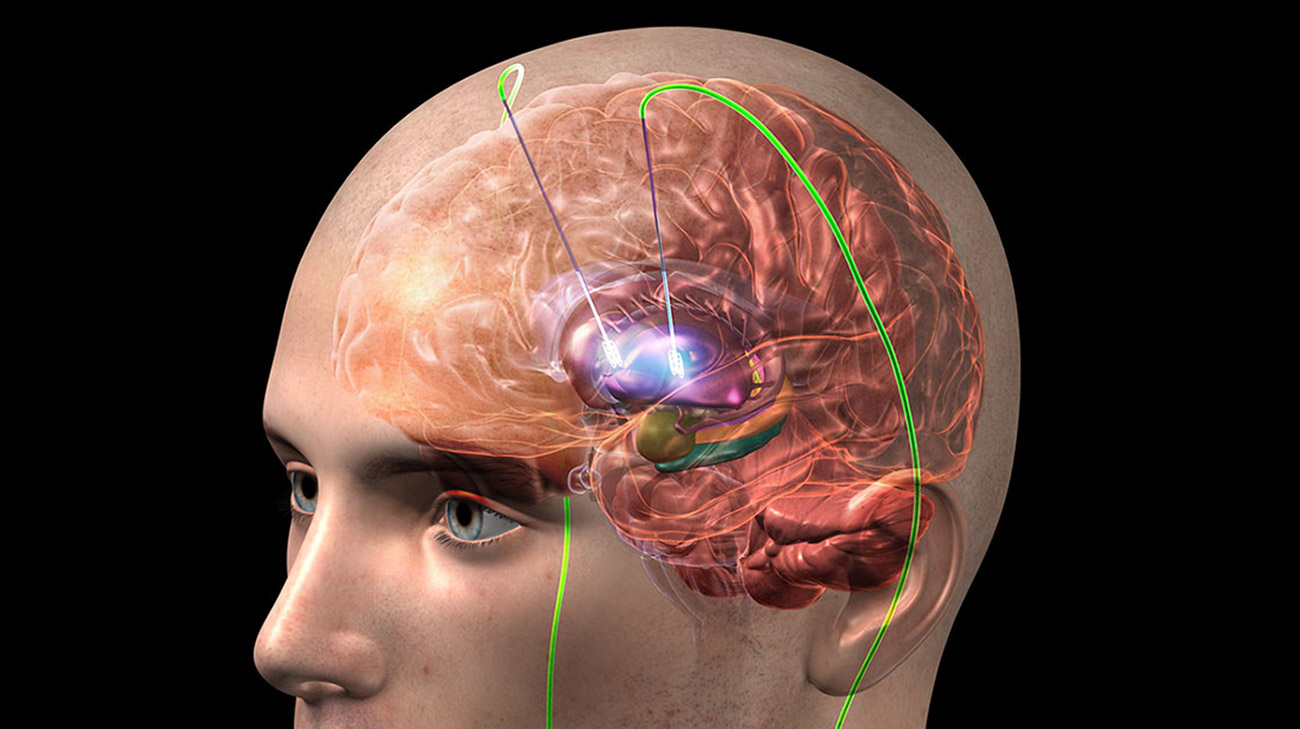 Parkinson's disease (PD) affects an estimated one million Americans including men and women of all ages and races, though it is slightly more common in men.
Parkinson's is caused by a combination of genetic and environmental factors, with age being the main risk factor. There is no cure, but there are many excellent symptomatic treatments.
Deep brain stimulation (DBS) has become a well-established symptomatic treatment for Parkinson's disease during the last 25 years.

The therapy delivers electrical pulses to brain cells to decrease symptoms of Parkinson's disease, especially if symptoms cannot be adequately controlled with medication.

The electrical signals delivered by DBS deactivate the target site within the brain without destroying any tissue, restoring the balance of electrical activity within brain, to offset the progressive loss of cells caused by Parkinson's.
Older surgical therapies such as pallidotomy and thalamotomy can ease symptoms but have not been proven to change the underlying course of disease.
Deep brain stimulation improves levodopa-responsive symptoms, dyskinesia, and tremor, where benefits are long-lasting in many motor domains.

DBS uses a surgically implanted, battery-operated medical device called an implantable pulse generator (IPG) to deliver electrical stimulation to specific areas in the brain that control movement, thus blocking the abnormal nerve signals that cause PD symptoms.
The World Health Organization (WHO) has estimated that the global elderly population will reach around 2 billion by 2050.
Moreover, the global geriatric population is expected to grow at the fastest rates in developed countries such as Italy, Germany, the U.K., the U.S. and Japan.

According to the U.S. Census Bureau, around 89 million people are estimated to be beyond the age of 65 years by 2050.

The American Parkinson Disease Association (APDA) estimates that over 1 million people are suffering from Parkinson's disease in the U.S. alone; among these, most patients are aged above 60 and only 10% patients are aged between 31 and 40.
Researchers are working to improve upon the existing DBS devices and surgical methods, including "smart" DBS with the goal of making the therapy beneficial for more symptoms and therefore for a greater number of people.
Advances in the understanding of DBS mechanisms and improvements in the devices and surgical approaches are underway for a wider variety of people at different stages of Parkinson's.

Since its approval by the Food and Drug Administration for PD in 2002, more than 70,000 patients have undergone DBS surgery, according to Medtronic Inc.

Nevertheless, there are ever-growing findings concerning the effectiveness of DBS and the pathomechanisms of side effects resulting in development of new devices and stimulation paradigms.

The main aim is a further reduction of side effects and better adaption to individual courses of PD.
The global deep brain stimulation devices market for Parkinson's disease report estimates the market size ($million 2017 to 2027) by product (rechargeable device, non-rechargeable device), and geography into North America (U.S., Canada), Europe (U.K., Germany, France, Italy, Spain, Rest of EU), Asia Pacific (Japan, China, India, Rest of APAC), Latin America (Brazil, Mexico, Rest of LA), and Rest of the World and forecast (CAGR% 2021 to 2027).
In terms of geography, the North America region led the global deep-brain stimulation devices market for Parkinson's disease, accounting for the majority share, followed by the Europe region.

High prevalence and incidence rates of Parkinson's disease, increasing advancement in surgeries, increasing number of DBS procedures are major factors driving the market growth in the developed North American and European countries.
The global report also provides the detailed market landscape (market drivers, restraints, opportunities), market attractiveness analysis and profiles of major competitors in the global market including company overview, financial snapshot, key products, technologies and services offered, and recent developments.
Some of the marketed DBS devices from the medical device industry:
DBS devices had long been provided only by Medtronic for long time. Recently, Boston Scientific and Abbott Laboratories also entered the DBS market.

Boston Scientific's Vercise DBS system is based on a foundation of cochlear implant technology, which allows for multiple independent current control that offers flexibility to respond to fluctuations in symptoms that occur as Parkinson's disease progresses.
Abbott's innovative DBS directional leads, used in the Infinity DBS device for treating Parkinson's disease expected to become the standard of care in deep brain stimulation.

To date, the DBS directional leads were the first of its kind approved in the US and is the only DBS system that can be adjusted through an app on a Bluetooth-enabled Apple mobile device. Patients link to the system via the Apple iPodTouch and doctors can program the device using the Apple iPad Mini.

Each of these companies developed a unique product concerning the electrode arrangement, stimulation setup, battery character, etc. This competition may result in the development of better products.

Global Kinetics' Personal KinetiGraph (PKG) wearable sensor system can identify the best candidates for device-assisted therapies (DAT) for Parkinson's disease, including deep brain stimulation, more efficiently than clinical assessment alone.

In 2018, the company received funding from The Michael J. Fox Foundation for Parkinson's Research.

Aleva Neurotherapeutics SA to begin commercial roll-out of its first product, the directSTIM directional DBS lead, for treating neurological disorders such as Parkinson's and essential tremor.

The product is based on Aleva's proprietary microfabricated, thinfilm technology; the directSTIM lead uses an array of directional microelectrodes to focus electrical stimulation, potentially decreasing the need for exact positioning and thus allow for more precise and more efficient therapy.
Major competitors operating the global deep-brain stimulation devices market for Parkinson's disease and profiled in this report include Abbott Laboratories, Inc., Aleva Neurotherapeutics, Boston Scientific Corporation, Deep Brain Innovations (DBI) LLC, Global Kinetics Pty Ltd., Medtronic plc, and NeuroPace, Inc.
Product

Rechargeable Device
Non-rechargeable Device

Geography 

North America (U.S., Canada)
Europe (U.K., Germany, France, Italy, Spain, Rest of EU)
Asia Pacific (Japan, China, India, Rest of APAC)
Latin America (Brazil, Mexico, Rest of LA)
Rest of the World

Company Profiles 

Abbott Laboratories, Inc.
Aleva Neurotherapeutics SA
Boston Scientific Corporation
Deep Brain Innovations (DBI), LLC
Global Kinetics Pty Ltd.
Medtronic plc
NeuroPace, Inc.
To request Table of Contents and Sample Pages of this report visit:
https://www.ihealthcareanalyst.com/report/deep-brain-stimulation-devices-parkinsons-disease-market/
Related publications: