The global market for cloud computing in healthcare industry expected to cross $23.7 billion by 2027, expanding at a CAGR of 16.1% throughout the forecast period, driven by its unique advantages in data flexibility, security, and scalability.
Demand for healthcare is likely to rise, mostly because of population aging and growth but also from an increasing interest in wellness by consumers.

It is anticipated that these forces will influence the role of IT in the industry; and, by association, the role of cloud computing.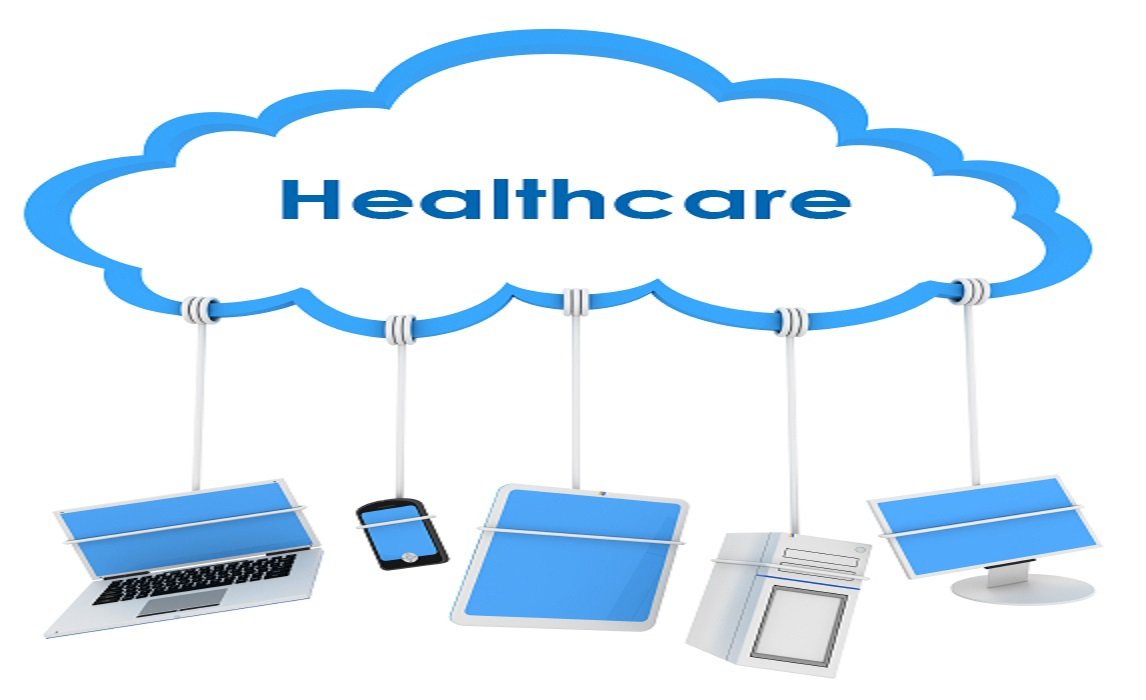 Cloud computing is a model for providing and sourcing information technology services on a "pay-per-use" basis through web-based tools and applications.
Continual change in both supply and demand within the healthcare market influences the use of IT and serves as the principal driver for the adoption of cloud computing.
Medical imaging is one of the most mature uses of cloud in healthcare.
Subscribing to a cloud solution for storing and sharing the huge data files involved in medical imaging can save hospitals, physicians and other organizations in the healthcare value chain heavy upfront investments in high-capacity systems, while also boosting speed and efficiency.
The cloud offers on-demand computing by using the latest in technology to deploy, access, and use networked information, applications, and resources. 

With cloud solutions, it is possible to share large data files with the convenience that not only saves overall healthcare costs but boosts efficiency too. 

Cloud computing is adopted globally to reform and modernize the healthcare sector.

The healthcare industry is shifted into a model which helps to collectively support and coordinate the workflows and medical information.
The technology helps healthcare industry in storing large data, facilitates sharing of information among physicians and hospitals and increases the data analysis or tracking features, leading to better treatments, performance of physicians, costs reduction.
Software-as-a-service (SaaS): the cloud can offer healthcare organizations on-demand hosted services, providing quick access to business applications and fulfilling customer relationship management (CRM).
Infrastructure-as-a-service (IaaS): the cloud solutions can offer on-demand computing and large storage for medical facilities.
Platform-as-a-service (PaaS):the cloud can offer a security-enhanced environment for web-based services and the deployment of cloud applications.
The global healthcare cloud computing market report estimates the market size ($million 2017 to 2027), market share, growth trends and forecast (CAGR% 2021 to 2027).
The global life sciences cloud computing market segmented by service model (infrastructure-as-a-service, platform-as-a-service, software-as-a-service), pricing model (spot pricing or subscription model, pay-per-use model), cloud type (private cloud, public cloud, hybrid cloud), end user [clinical information systems market (electronic medical record, picture archiving and communication system, radiology information system, others), non-clinical information systems market (automatic patient billing, claims management, revenue cycle management, others)], and geography.
Infrastructure-as-a-service (IaaS) model segment accounted for the largest share of total market, whereas platform-as-a-service segment predicted witness highest growth rate over the forecast period.
At the infrastructure level, the companies use IaaS offerings to source raw computing resources, processing power, network bandwidth and storage on an on demand basis. IaaS is the most basic cloud service model.
At the platform level, the platform-as-a-service (PaaS) including infrastructure elements such as database, middleware, messaging, security and development tools, and a presentation layer used to develop custom applications.
Based on the pricing models, the spot pricing or or subscription model segment dominated the market, in terms of sales revenue and the fastest growth rate during the forecast period.
In the subscription based model, the cloud service providers offer various plans to healthcare organizations to choose and use. For example, CareCloud subscription model costs around $349 per provider per month for an EHR system.
The non-clinical information systems cloud computing segment led the end users market, owing to ease in revenue cycle management, automatic patient billing, cost accounting, payroll, and claims management.
The global cloud computing in healthcare market research report is further divided by geography into North America (U.S., Canada), Europe (U.K., Germany, France, Italy, Spain, Rest of EU), Asia Pacific (Japan, China, India, Rest of APAC), Latin America (Brazil, Mexico, Rest of LA), and Rest of the World.
Geographically, the North America region accounted for the major share of the cloud computing market in the healthcare industry. The U.S. predicted to show the fastest growth rate during the next five years period, due to technological advancement and strict regulatory guidelines.

In the U.S., there has been a drive in federal and state regulations towards health information exchange (HIE) hubs that interconnect different electronic medical record (EMR) systems to ensure easy access to longitudinal patient data.
The global cloud computing in healthcare market report also provides the detailed market landscape, market drivers, restraints, opportunities), market attractiveness analysis and profiles of major competitors in the global market including company overview, financial snapshot, key products, technologies and services offered, and recent developments.
Many healthcare companies have started moving healthcare-related applications across to cloud platforms.

The healthcare sector is now harnessing the cost and agility benefits of cloud without compromising data security.

Given the diverse, fragmented and highly dispersed nature of the healthcare industry and value chain, the effect of cloud computing on healthcare will be magnified by the convergence between cloud, mobility and data analytics.
Major competitors operating in the global life sciences cloud computing market and included in this report are AGFA Healthcare, Carecloud Corporation, Carestream Health, Inc., Cisco Systems, Inc, Cleardata Networks, IBM Corporation, Intel Corporation, Merge Healthcare, Inc., Microsoft Corporation, and Oracle Corporation.
Service Model

Infrastructure-as-a-Service (IaaS)
Platform-as-a-Service (PaaS)
Software-as-a-Service (SaaS)

Pricing Model

Spot Pricing or Subscription Model
Pay-per-use Model

Cloud Type

Private Cloud
Public Cloud
Hybrid Cloud

End User

Clinical Information Systems (CIS) Market

Electronic Medical Record (EMR)
Picture Archiving and Communication System (PACS)
Radiology Information System (RIS)
Others

Non-clinical Information Systems (NCIS) Market

Automatic Patient Billing (APB)
Claims Management
Revenue Cycle Management (RCM)
Others

Geography

North America (U.S., Canada)
Europe (U.K., Germany, France, Italy, Spain, Rest of EU)

Asia Pacific (Japan, China, India, Rest of APAC)
Latin America (Brazil, Mexico, Rest of LA)
Rest of the World

Company Profiles

AGFA Healthcare
Carecloud Corporation
Carestream Health, Inc.
Cisco Systems, Inc
Cleardata Networks
IBM Corporation
Intel Corporation
Merge Healthcare, Inc.
Microsoft Corporation
Oracle Corporation
To request Table of Contents and Sample Pages of this report visit:
https://www.ihealthcareanalyst.com/report/cloud-computing-in-life-sciences-market/
Related publications: