The global market for fragment-based drug discovery estimated to reach $1.3 billion by 2027, growing at a CAGR of 10.2% over the forecast period, driven by simpler and less-time consuming methods, and streamlining and easy access to advanced biophysical techniques.
Other factors driving the market growth include increasing adoption of fragment-based screening programs for lead discovery by the major pharmaceutical companies, and availability of wide range of assay options for high hit rates of fragment-based screens.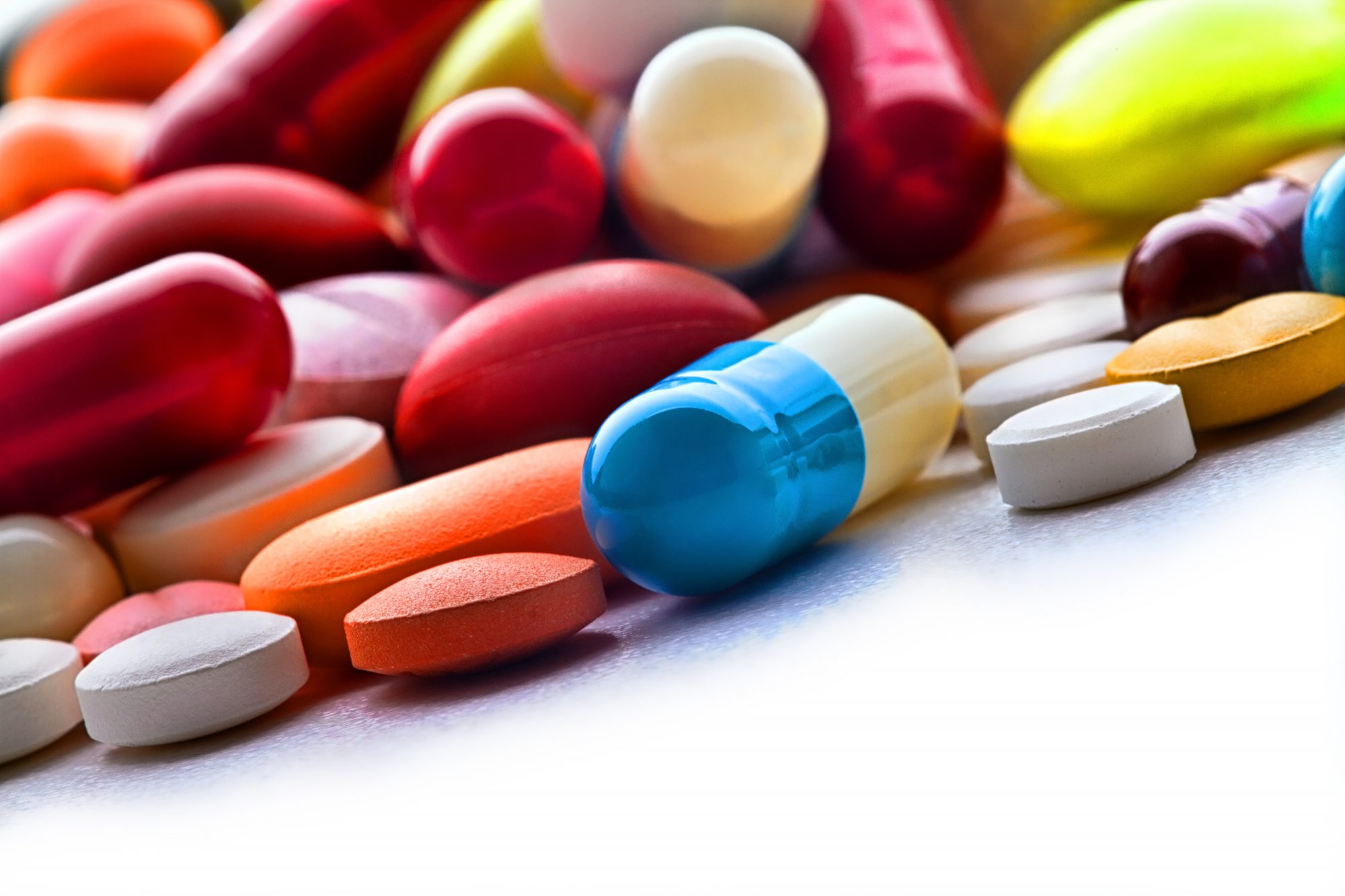 Fragment-based drug discovery (FBDD) or fragment-based lead discovery (FBLD) is a potent scientific method for finding high-affinity lead compounds or ligands for target proteins. The key feature of fragment methods is that discovery begins by identification of low molecular weight compounds or fragments (~200 Da) that bind to the biological molecule of interest.
The fragment hits can then be optimized, usually through structure-based design, into higher affinity compounds that can be used to probe the biology of the target or as a starting point (lead) for drug discovery. FBDD is a powerful tool and a promising strategy in drug discovery, that is established as an alternative approach to high-throughput screening for generating novel small molecule drug candidates. 

Fragment optimization is an iterative process where the potency of the initial fragment is improved in each step by adding functional groups, or linking two independent fragments together.

FBDD platform consists of five main components – fragment libraries, target enablement, fragment screening, generating a model for fragment binding and fragment to lead optimization.

There has been considerable interest in covalent fragments i.e. fragments that contain a reactive group that forms a covalent bond with the protein. There are well-established targets such as nuclear receptors or G-protein coupled receptors, where the aim in lead discovery is to identify agonists i.e. compounds that modulate the conformation of the protein to generate biological function.

The main challenges have been in developing the methods and experience in both identifying binding of such weak compounds and the methods for optimizing the fragments to lead compounds.

The impact in lead discovery has generated a large number of fragment-derived compounds that are in clinical trials and two medicines treating patients.

FBDD strategies have been used for more than 20 years in drug discovery and resulted in over 30 candidate drugs from which two, the BRAF-V600E inhibitor Vemurafenib and the BCL-2 inhibitors Venetoclax have reached the market.

Recent research has shown the use of fragment-based methods can deliver new approaches and results in chemical biology (chemical tools to probe, understand and modulate biological systems and function); however, there are still challenges and unmet needs that make the field still actively researched.

The scope of its application is becoming wider and includes target discovery and validation, the development of chemical biology probes, pharmacological tools and more importantly drug-like compounds.
The global market for fragment-based lead discovery market report provides market size ($million 2017 to 2027), market share, growth trends and forecast (CAGR%, 2021 to 2027).
The global fragment-based drug discovery market segmented by technology or service component [fragment screening (biophysical techniques – NMR spectroscopy, differential scanning fluorimetry assay, fluorescence polarization, isothermal titration calorimetry, X-ray crystallography, surface plasmon resonance, bilayer interferometry, mass spectrometry (MS), capillary electrophoresis, weak affinity chromatography, other biochemical assays; non-biophysical techniques); fragment optimization], end user (academic and research institutes, biopharmaceutical companies, contract research organizations), and geography.
Based on technology or service components, the fragment screening segment accounted for the largest share of the total FBDD market, and is expected to register fastest double-digit CAGR in the next few years.

This market growth has been attributed to increasing implementation of FBDD in drug discovery leading to high demand for the development of efficient and specialized biophysical techniques capable of identifying weak affinity interactions. Moreover, high number of probable hit compounds identified through screening techniques.

Among the sub-segments of biophysical techniques of the fragment screening segment, the nuclear magnetic resonance spectroscopy led the market, owing to high sensitivity and moderate protein consumption of the method.

On the other hand, the fluorescence polarization segment is expected to expand at the highest CAGR during the forecast period, due to easy maintenance and rapid qualitative analysis of diverse molecular interactions and enzyme activities in fragment-based lead discovery.

In terms of end user, the biopharmaceutical companies segment dominated the global market and also projected to expand at a highest CAGR during the forecast period.

This market growth is attributed to biopharmaceuticals as one of the fastest growing sectors in the pharmaceutical industry, globally increasing number of new biopharmaceutical companies and swift expansion in the process of fragment-based drug discovery by the leading companies.
The global market for fragment-based lead discovery research report is further divided by geography into North America (U.S., Canada), Europe (U.K., Germany, France, Italy, Spain, Rest of EU), Asia Pacific (Japan, China, India, Rest of APAC), Latin America (Brazil, Mexico, Rest of LA) and Rest of the World.
Geographically, the North America region accounted for the largest share of of the global FBDD market, followed by the Europe region, owing to presence of a large number of leading players in the developed countries, that develop, manufacture, and market drugs, as well as growing awareness regarding the safety and efficacy of fragment-based drugs.
However, the Asia Pacific region is anticipated to witness the fastest double-digit growth rate in the coming years, due to increasing emphasis by number of biopharmaceutical companies conducting research and development studies, and presence of large population for the purpose of conducting clinical trials.

In addition, improving healthcare infrastructure for the general health and well-being of the people, coupled with increasing government support in emerging economies supporting the market growth in developing nations.
The global market for fragment-based drug discovery report also provides the detailed market landscape (market drivers, restraints, opportunities), market attractiveness analysis and profiles of major competitors in the global market including company overview, financial snapshot, key products, technologies and services offered, and recent developments.
Major players operating in the global market for fragment-based drug discovery and included in this report are Astex Pharmaceuticals, Inc., Alveus Pharmaceuticals, Beactica Therapeutics AB, Charles River Laboratories, Inc., Crown Bioscience, Inc., Emerald BioStructures, Inc. / deCODE biostructures, Inc. (deCODE genetics), Evotec A.G. (Evotec SE), Kinetic Discovery, Proteros biostructures GmbH, Sprint Bioscience AB, Structure Based Design, and Sygnature Discovery.
Technology/Service/Component

Fragment Screening

Biophysical Techniques

NMR Spectroscopy
Differential Scanning Fluorimetry (DSF) Assay
Fluorescence Polarization
Isothermal Titration Calorimetry
X-Ray Crystallography
Surface Plasmon Resonance (SPR)
Bilayer Interferometry
Mass Spectrometry (MS)
Capillary Electrophoresis
Weak Affinity Chromatography (WAC – HPLC-UV/MS)
Other Assays (Biochemical)

Non-Biophysical Techniques

Fragment Optimization

End User

Academic and Research Institutions
Biopharmaceutical Companies
Contract Research Organizations (CROs)

Geography

North America (U.S., Canada)
Europe (U.K., Germany, France, Italy, Spain, Rest of EU)
Asia Pacific (Japan, China, India, Rest of APAC)
Latin America (Brazil, Mexico, Rest of LA)
Rest of the World

Company Profiles

Astex Pharmaceuticals, Inc,
Alveus Pharmaceuticals Pvt. Ltd.
Beactica Therapeutics AB
Charles River Laboratories, Inc.
Crown Bioscience, Inc.
Emerald BioStructures, Inc. / deCODE biostructures, Inc (deCODE genetics)
Evotec A.G. (Evotec SE)
Kinetic Discovery Ltd.
Proteros biostructures GmbH
Sprint Bioscience AB
Structure Based Design, Inc.
Sygnature Discovery
To request Table of Contents and Sample Pages of this report visit:
https://www.ihealthcareanalyst.com/report/fragment-based-drug-discovery-market/
Related publications: