The global market for psoriasis drugs anticipated to reach $13.1 billion by 2029, growing with a CAGR of 3.7% over the forecast period, largely driven by high-priced biologics, launch of biosimilars, and patent expiration of key biologics.
With a number of branded specialty biologics set to lose their exclusivity status in many of the larger markets, growth is likely to be affected by biosimilar erosion.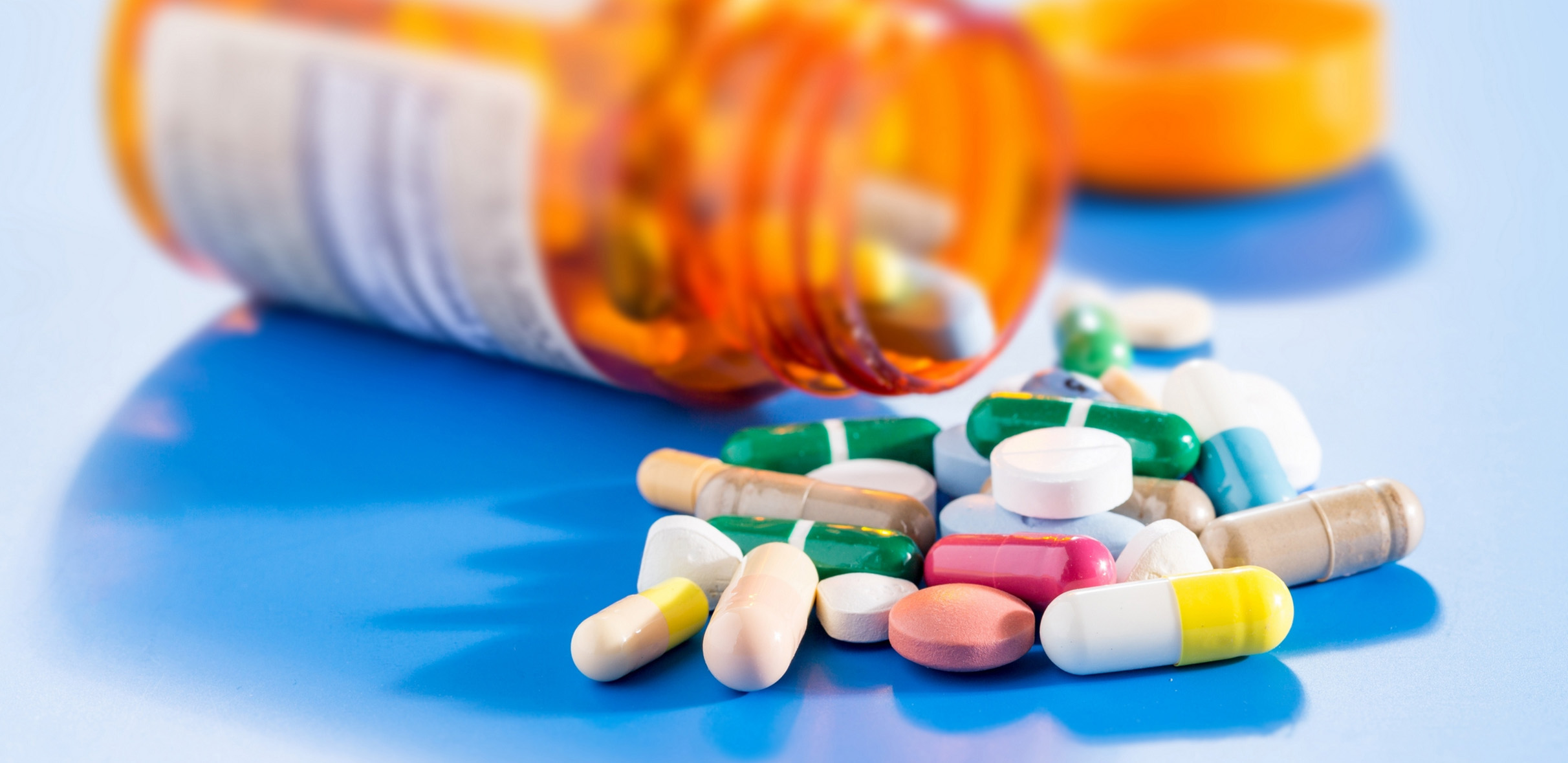 Psoriasis is a chronic inflammatory immune-mediated proliferative skin disorder that predominantly involves the skin, nails, and joints.
The worldwide prevalence of psoriasis is estimated to be approximately 2–3%, with higher prevalence in the polar regions of the world.

Higher prevalence rates were mostly found in western countries, while lower rates were observed in Latin Americans, Indians, Africans, and in Asia.

According to the International Federation of Psoriasis Associations (IFPA), about 3 percent of the world's population has some form of psoriasis.
The World Health Organization (WHO) reported prevalence of psoriasis worldwide ranges between 0.09% and 11.4%, making psoriasis a serious global problem with at least 100 million individuals affected worldwide.

Psoriasis is the most prevalent autoimmune disease in the United States, and there are about 150,000 new cases every year. According to National Psoriasis Foundation (NPF), more than 8 million Americans have psoriasis.
Psoriasis has a strong genetic component, but environmental factors play an important role in the presentation of this disease. While the main cause of psoriasis remains uncertain, several studies have reported that it is caused by autoimmunity, genetic predisposition, and environmental factors. A range of agents are available for the symptomatic treatment of psoriasis.
Treatment of psoriasis is dependent on the type and severity. In mild to moderate cases, individuals with psoriasis can be treated topically with corticosteroids and other topical therapies such as vitamin-D based products, retinoids, coal tar, and anthralin. Most oral medications act by targeting portions of the immune system.
Topical treatments such as form of lotions, foams, creams, ointments, gels, and shampoos containing steroids, tar preparations, and calcium- modulating drugs are very useful because they are relatively safe, fairly effective, and can be applied directly to the affected skin.
Phototherapy may be used in some cases. In more severe cases, systemic treatment may be appropriate. Phototherapy or light therapy involves exposing the skin to ultraviolet light on a regular basis and under medical supervision. Phototherapy has proven effective for patients with mild-to-moderate psoriasis and is a lower-cost alternative.
Systemic therapies include methotrexate, biologics (tumor necrosis factor (TNF)-alpha inhibitors, interleukin (IL) antagonists), immunosuppressants, and phosphodiesterase 4 (PDE4) inhibitors.
Biologic drugs are usually prescribed for moderate to severe psoriasis and psoriatic arthritis that has not responded to other treatments. Biologic therapies have changed the way psoriasis is managed, offering systemic treatments that target key mechanisms of disease pathogenesis.
Biologics approved for the treatment of psoriasis include tumor necrosis factor (TNF) antagonists (adalimumab, etanercept, and infliximab), interleukin (IL)-17 antagonists (brodalumab, ixekizumab, and secukinumab), and inhibitors of IL-23 (guselkumab) or IL-12/23 (ustekinumab).

The first biologic agent for psoriasis, the tumor necrosis factor (TNF) antagonist etanercept (Enbrel; Amgen), was approved in 2004.

In December 2021, the U.S. FDA expanded the approval for apremilast (Otezla) for the treatment of adult patients with plaque psoriasis who are candidates for phototherapy or systemic therapy, regardless of disease severity (mild, moderate, or severe).

This approval makes apremilast the first and only oral therapy approved across all plaque psoriasis severities. Apremilast is also currently being investigated for the treatment of genital psoriasis.
The European Medicines Agency (EMA) and the US Food and Drug Administration (FDA) have approved biosimilars of adalimumab [Amgevita/Solymbic and Imraldi (EMA); Amjevita (FDA) and Cyltezo (EMA and FDA)], etanercept [Benepali (EMA) and Erelzi (EMA and FDA)], and infliximab [Remsima/Inflectra and Flixabi (EMA); Inflectra, Ixifi, and Renflexis (FDA)].
The global market for psoriasis treatment report provides market size ($million 2019 to 2029), market share, growth trends and forecast (CAGR%, 2023 to 2029).
The global psoriasis drugs market segmented by drug class – tumor necrosis factor alpha inhibitors [Humira (adalimumab), Enbrel (etanercept) , Remicade (infliximab), Cimzia (cetolizumab pegol)], interleukin inhibitors [Siliq (brodalumab), Taltz (ixekizumab), Cosentyx (secukinumab), Stelara (ustekinumab), Tremfya (guselkumab), Ilumya (tildrakizumab)], PDE4 Inhibitors [Otezla (apremilast)], vitamin D analogues or combinations [Silkis/Vectical (calcitriol), Sorilux (calcipotriene), Dovobet (calcipotriene/betamethasone dipropionate)], Others (Tacalcitol topical ointment, corticosteroids, anti-inflammatory); by pipeline drugs [ABBV-066/Skyrizi (risankizumab), Xeljanz (tofacitinib), Mirikizumab (LY3074828), Bimekizumab (UCB4940), BMS-986165]; by route of administration [oral, parenteral (injectable), topical]; by distribution channel (hospital pharmacy, online sales, retail pharmacy) and geography.
Based on the therapeutic classes, the TNF inhibitors segment accounted for the largest revenue share of total psoriasis drugs market.

However, this segment likely to lose market share during the forecast period, attributed to increasing adoption of interleukin (IL)-inhibitor drugs and patent expiration of major TNF-inhibitor drugs such as Humira and Remicade .

The interleukin inhibitors segment expected to witness the fastest growth rate over the forecast period, due to their improved safety and efficacy profiles and rising adoption among patients.

The need for efficient and long-lasting IL-based drugs are benefiting the market growth.

The IL-mode of therapy is beneficial to patients intolerant or contraindicated to TNF-α inhibitor therapy.

Despite the clinical benefits associated with use of biologics in psoriasis, many patients are not treated with biologic therapy, and access to treatment may be limited for various reasons, such as high treatment costs.

Secondly, the patents for many biologics have expired or will soon expire, and biosimilar versions of these agents are available or in development.

For example, the patents for adalimumab, etanercept, and infliximab have expired or will soon expire in Europe and in the USA.

There is a great deal of competition in this category with biologics, non-biologics, and biosimilar agents available as alternatives. There are upcoming biosimilar opportunities in this category, with potential biosimilars for ustekinumab (Stelara) and certolizumab (Cimzia) being investigated.

In recent years, the introduction of IL-23 products with less frequent dosing intervals have added additional competition to the space. The introduction of numerous alternatives in the psoriasis treatment landscape may lead to a potential need for more effective cost management for payers.

Despite the need for utilization and cost management, a wide variety of treatment options in this category creates the opportunity for effective treatment and improved resolution of psoriasis symptoms.
The global psoriasis drugs market research report is further segmented by geography into North America (U.S., Canada), Europe (U.K., Germany, France, Italy, Spain, Rest of EU), Asia Pacific (Japan, China, India, Rest of APAC), Latin America (Brazil, Mexico, Rest of LA) and Rest of the World.
Geographically, the North America region dominated the total psoriasis treatment market, followed by the Europe region, owing to established healthcare infrastructure, high adoption of therapeutics, and presence of key manufacturers in the region.

Moreover, the increasing prevalence of psoriasis and favorable government initiatives are supporting the market growth in the developed countries.
The American Academy of Dermatology (AAD) issued guidelines for the treatment of psoriasis in 2020, which guidelines included recommendations for the treatment of psoriasis, including topical therapy and alternative modalities.

Additionally, steroid sparing agents, including vitamin D analogs, tazarotene, and calcineurin inhibitors can be used alone or in combination with steroids to treat psoriasis.
The AAD recommends that topical treatments be combined with biologics or other systemic agents to increase therapy efficacy.

On the other hand, the Asia Pacific market anticipated to witness the fastest growth rate in the coming years, due to high unmet needs, rising disposable income, growing awareness about early diagnosis, and easy accessibility to treatments.

The extent or absence of insurance coverage impacts treatment costs, and such factors can create financial barriers that limit or contribute to inequalities in access to biologic therapies.

This is particularly true in regions such as Latin America where biologics used to treat moderate-to-severe psoriasis are reimbursed in some (e.g., Argentina, Colombia, Mexico, Venezuela) but no other (e.g., Brazil, Chile) countries.
The global psoriasis treatment market report also provides the detailed market landscape (market drivers, restraints, opportunities), market attractiveness analysis and also tracks the major competitors operating in the market by company overview, financial snapshot, key products, technologies and services offered, market share analysis and recent trends in the global market.
Major competitors operating in the global psoriasis drugs market and profiled in this report include AbbVie, Inc., Amgen, Inc., AstraZeneca plc, Bausch Health Companies, Inc. (Valeant Pharmaceuticals International, Inc.), Bristol-Myers Squibb Company, Boehringer Ingelheim GmbH, Celgene Corporation, Eli Lilly and Company, Galderma SA, GlaxoSmithKline plc, Johnson and Johnson (Janssen Biotech Inc.), LEO Pharma A/S, Merck & Co., Inc., MorphoSys AG, Novartis AG, Pfizer, Inc., Stiefel Laboratories, Inc., Sun Pharmaceutical Industries Ltd., Takeda Pharmaceutical Co., Ltd., and UCB (Union Chimique Belge).
Drug Class

Tumor Necrosis Factor (TNF) Alpha Inhibitors

Humira (adalimumab)
Enbrel (etanercept)
Remicade (infliximab)
Cimzia (cetolizumab pegol)

Interleukin (IL) Inhibitors

Siliq (brodalumab)
Taltz (ixekizumab)
Cosentyx (secukinumab)
Stelara (ustekinumab)
Tremfya (guselkumab)
Ilumya (tildrakizumab)

PDE4 (Phosphodiesterase-4) Inhibitors
Vitamin D Analogues or Combinations

Silkis/Vectical (calcitriol)
Sorilux (calcipotriene)
Dovobet (calcipotriene/betamethasone dipropionate)

Others (Tacalcitol topical ointment, corticosteroids, anti-inflammatory)

Pipeline Drugs

ABBV-066/Skyrizi (risankizumab)
Xeljanz (tofacitinib)
Mirikizumab (LY3074828)
Bimekizumab (UCB4940)
BMS-986165

Route of Administration

Oral
Parenteral (Injectable)
Topical

Distribution Channel

Hospital Pharmacy
Online Sales
Retail Pharmacy

Geography

North America (U.S., Canada)
Europe (U.K., Germany, France, Italy, Spain, Rest of EU)
Asia Pacific (Japan, China, India, Rest of APAC)
Latin America (Brazil, Mexico, Rest of LA)
Rest of the World

Company Profiles

AbbVie, Inc.
Amgen, Inc.
AstraZeneca plc
Bausch Health Companies, Inc. (Valeant Pharmaceuticals International, Inc.)
Bristol-Myers Squibb Company
Boehringer Ingelheim GmbH
Celgene Corporation
Eli Lilly and Company
Galderma SA
GlaxoSmithKline plc
Johnson and Johnson (Janssen Biotech Inc.)
LEO Pharma A/S
Merck & Co., Inc.
MorphoSys AG
Novartis AG
Pfizer, Inc.
Stiefel Laboratories, Inc.
Sun Pharmaceutical Industries Ltd.
Takeda Pharmaceutical Co., Ltd.
UCB (Union Chimique Belge)
To request Table of Contents and Sample Pages of this report visit:
https://www.ihealthcareanalyst.com/report/psoriasis-treatment-market/
Related publications: