The global market for ultraviolet germicidal irradiation to become $570 million by 2027, growing at a CAGR of 9.6% over the forecast period, driven by rapid and effective treatment, as well as growing incidence of hospital acquired infections and technological advancements.
Other market growth drivers include rising prevalence of infectious disorders and airborne diseases, increasing microbial contamination of air vents, reduced HVAC maintenance cost, stringent regulatory requirements and high demand for technologically advanced UVGI systems.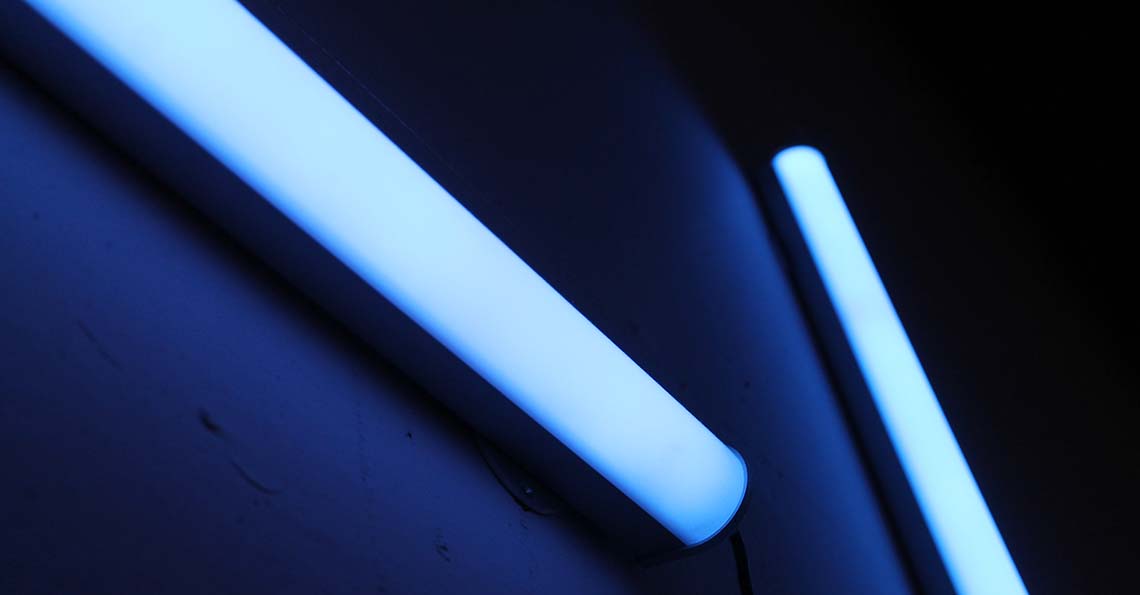 The ultraviolet germicidal irradiation (UVGI) is known to be efficacious to varying degrees in controlling the circulation of airborne infectious particles. The UVGI systems for patient room terminal disinfection are gaining popularity. Surface contamination is linked to transmission of multi-drug resistant pathogens, and maintaining consistent excellence in manual disinfection can be difficult.
Approximately 60% of all UVGI air disinfection systems are installed in health care facilities.
Although, UV light is known to inactivate micro-organisms, limiting their ability to grow and multiply when inhaled or picked up on surfaces, there is insufficient evidence on which to base a decision to rely solely on UVGI as an engineering control for preventing health care-associated tuberculosis (TB) transmission.

UVGI in today's healthcare facilities should continue to be a routine replacement for ventilation, rather than a supplement.
UVGI is used in a variety of applications, such as food, air and water purification. Ultraviolet Germicidal Irradiation uses ultraviolet (UV) energy to inactivate viral, bacterial, and fungal organisms so they are unable to replicate and potentially cause disease.
It has been used primarily in medical sanitation and sterile work facilities. Increasingly it was employed to sterilize drinking and wastewater, as the holding facilities were enclosed and could be circulated to ensure a higher exposure to the UV.

The UVGI should be considered as a disinfection application in a healthcare setting only in conjunction with other well-established elements, such as appropriate heating, ventilating, and air-conditioning (HVAC) systems; dynamic removal of contaminants from the air; and preventive maintenance in combination with through cleaning of the care environment.

The most widely used application of UVGI is in the form of passive upper-room fixtures containing UVGI lamps that provide a horizontal layer of UV energy field above the occupied zone.

These fixtures are designed to inactivate bacteria that enter the upper irradiated zone, and their efficacy is highly reliant on, among other factors, the airflow field conditions in the room.

The survival probability of bacteria exposed to UV irradiance depends on the susceptibility of the target microorganism and the dose and duration of UV-C to which it is exposed.

UVGI has been used as a supplement to mechanical ventilation to inactivate airborne infectious agents to protect the health of building occupants.

Upper-room UVGI installations are frequently used to provide ACH equivalent or effective (e-ACH) to that recommended by the CDC for AIIRs.
The global ultraviolet germicidal irradiation market report provides market size ($million 2017 to 2027), market share, growth trends and forecast (CAGR%, 2021 to 2027).
The global ultraviolet germicidal irradiation market segmented by product / disinfection type [air disinfection (in-duct air disinfection, recirculation units, upper room systems, others – UV barrier systems & overhead tank disinfection), surface disinfection (area/room disinfection, equipment and packaging disinfection, lower room disinfection, others – overhead surgical site disinfection, food surface disinfection, etc.)], and geography.
Based on product or disinfection type, the air disinfection segment accounted for the largest share of total market, owing to its wider range of applications and efficiency compared to surface disinfection methods.

In addition, this segment is expected to witness a significant growth during the forecast period, due to improving healthcare infrastructure in the Asian region.

The factors driving growth of surface disinfection UVGI market include development in pharmaceutical manufacturing market in the Asia Pacific region, and stringent regulations in manufacturing of food and healthcare products.
The global UVGI market research report is further divided by geography into North America (U.S., Canada), Europe (U.K., Germany, France, Italy, Spain, Rest of EU), Asia Pacific (Japan, China, India, Rest of APAC), Latin America (Brazil, Mexico, Rest of LA) and Rest of the World.
In terms of geography, the North America region dominated the global market, followed by the Europe region, due to increasing incidence of hospital acquired infections, stringent USFDA regulations for GMP in pharmaceutical and food industry, and rapid introduction of advanced technological implementations.

On the other hand, the Latin America and Asia Pacific regions are anticipated to be the fastest growing UVGI market, attributed to growing industrialization in food processing industry, and rapidly developing healthcare infrastructure in these regions.
The global market research report also provides the detailed market landscape, market drivers, restraints, opportunities), market attractiveness analysis and profiles of major competitors in the global market including company overview, financial snapshot, key products, technologies and services offered, and recent developments.
Major competitors operating in the global UV germicidal irradiation market and included in this report are American Ultraviolet, Atlantic Ultraviolet Corporation, Far-UV Sterilray, GE Healthcare, Halma plc (Aquionics), Philips Healthcare, and UltraViolet Devices, Inc.
Product

Air Disinfection

In-duct Air Disinfection
Recirculation Units
Upper Room Systems
Others (UV Barrier Systems & Overhead Tank Disinfection)

Surface Disinfection

Area/Room Disinfection
Equipment and Packaging Disinfection
Lower Room Disinfection
Others (Overhead Surgical Site Disinfection, Food Surface Disinfection, etc.)

Geography

North America (U.S., Canada)
Europe (U.K., Germany, France, Italy, Spain, Rest of EU)
Asia Pacific (Japan, China, India, Rest of APAC)
Latin America (Brazil, Mexico, Rest of LA)
Rest of the World

Company Profiles

American Ultraviolet
Atlantic Ultraviolet Corporation
Far-UV Sterilray
GE Healthcare
Halma plc
Philips Healthcare
UltraViolet Devices, Inc.
To request Table of Contents and Sample Pages of this report visit:
https://www.ihealthcareanalyst.com/report/ultraviolet-germicidal-irradiation-market/
Related publications: