The global market for dental prosthetic products estimated to cross $8.1 billion by 2027, expanding at a CAGR of 7.5% over the forecast period, driven by increasing incidences of oral diseases and related dental prosthetic procedures.
Other significant prosthetics market growth driving factors include increasing adoption of evidence-based dentistry, increasing population aged 65 and above and technological advancements.

Increasing personal care awareness among people has led to increase in cosmetic dentistry which is driving the market.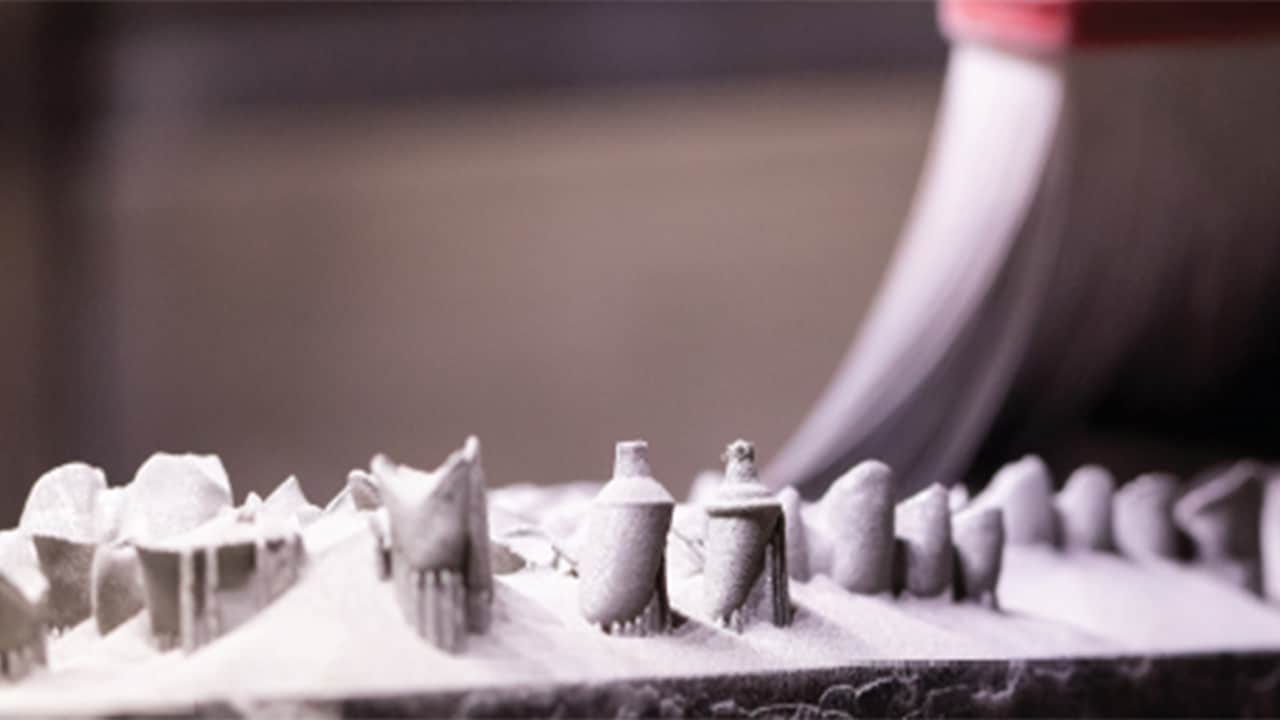 Prosthodontics pertains to the diagnosis, treatment planning, rehabilitation, and maintenance of oral function, comfort, appearance, and health of patients with clinical conditions associated with missing or deficient teeth, and/or maxillofacial tissues using biocompatible substitutes.
Besides restoring oral function and appearance, dental prostheses maintain or improve the general health of the patient.

Dental prosthetics can either be fixed permanently or removable. The development of computer-aided manufacturing and the medical application of this industrial technology have provided an alternative way of fabricating oral and facial prostheses.
The global dental prosthetic devices market report provides market size estimates ($million 2017 to 2027), market share, growth trends and forecast (CAGR% 2021 to 2027).
The global market for dental prosthetics is segmented by product (bridges, crowns, dentures, veneers, other devices such as inlays and onlays), materials (ceramics, plastics, zirconium, metal ceramics), end user (hospitals and clinics, dental laboratories, other facilities) and geography.
The growth of the dental prosthetics market is affected by various factors, such as aging populations, growing oral health awareness, rising GDP per capita, fluctuation of exchange rate, price of raw material, coverage of public healthcare schemes and private insurance policies.
Among the products, the crown prosthetic devices segment accounted for the largest share of the total market, followed by the dentures and bridges segments.
The global dental prosthetic devices market research report is divided by geography (regional and country based) into North America (U.S., Canada), Europe (U.K., Germany, France, Italy, Spain, Rest of EU), Asia Pacific (Japan, China, India, Rest of APAC), Latin America (Brazil, Mexico, Rest of LA), and Rest of the World.
In terms of geography, in the United States, approximately 50 million people wear some type of removable dental prosthesis.

Healthcare and dental expenditures are expected to continue to increase due to the growth of the population and the increase in the percentage of the population aged 65 and above, and the increase in the disposable income per capita and growing oral health awareness.

Certain non-economic factors, such as public healthcare schemes and private insurance policies, also have some bearing on people's willingness of seeking dental prosthetic treatment.

The Europe region ranked second in the dental prosthetics market, followed by the North America region, due to higher prevalence of various oral diseases and high adoption of technologically advanced dental prosthetics.

However, the Asia Pacific region anticipated to witness the fastest growth rate during the forecast period due to increasing awareness, higher prevalence of oral diseases, rising geriatric population, and number of diabetic patients in the emerging economies.
The global dental prosthetic products market research report also provides the detailed market landscape and profiles of major competitors in the global prosthetics market including company overview, financial snapshot, key products, technologies and/or services offered, and recent trends in strategic management.
Global market for dental prosthetic products is highly fragmented and the major players have used various strategies such as new product launches, expansions, agreements, joint ventures, partnerships, acquisitions, and others to increase their footprints in this market.
Major competitors operating in dental prosthetic products market and profiled in the report include 3M Health Care, Avinent Implant System, S.L, BioHorizons, Inc., Dentsply International, Inc. (Dentsply Sirona), Institut Straumann AG, Ivoclar Vivadent AG, Merz Dental GmbH, Nobel Biocare Holdings AG, and Zimmer Biomet.
Product

Bridges
Crowns
Dentures
Veneers
Others (Inlays, and Onlays)

Material

Ceramics
Plastics
Zirconium
Metal Ceramics

End User

Hospitals and Clinics
Dental Laboratories
Other Facilities

Geography

North America (U.S., Canada)
Europe (U.K., Germany, France, Italy, Spain, Rest of EU)

Asia Pacific (Japan, China, India, Rest of APAC)
Latin America (Brazil, Mexico, Rest of LA)
Rest of the World

Company Profiles

3M Company
Avinent Implant System, S.L
BioHorizons, Inc.
Dentsply International, Inc. (Dentsply Sirona)
Institut Straumann AG
Ivoclar Vivadent AG
Merz Dental GmbH
Nobel Biocare Holdings AG
Zimmer Biomet
To request Table of Contents and Sample Pages of this report visit:
https://www.ihealthcareanalyst.com/report/dental-prosthetics-market/
Related publications: