The global market for pain management devices expected to reach $18.2 billion by 2029, expanding at a double-digit CAGR of 12.5% over the forecast period, driven by increasing prevalence of chronic neuropathic pain among the growing elderly and obese population worldwide.
The other market growth drivers include technological advancement in improved minimally invasive products and availability of cost effective devices.
As the opioid epidemic continues to take its devastating toll across the globe, providers and payers have developed policies aimed at curbing misuse of the drugs. Prescribers are being asked to consider alternative pain management treatments and to check prescription drug monitoring programs.

Some organizations are even using data analyses to pinpoint patients who may be at high risk of opioid addiction in an attempt to stop a disorder before it starts.

In addition, the healthcare industry starting to move pain management procedures to the lowest-cost setting of care with equal outcomes, essentially from hospital care to ambulatory surgery centers (ASCs), to an even lower cost setting than an ASC – a physician's office. Similarly, providers are competing to drive efficiency while maintaining costs.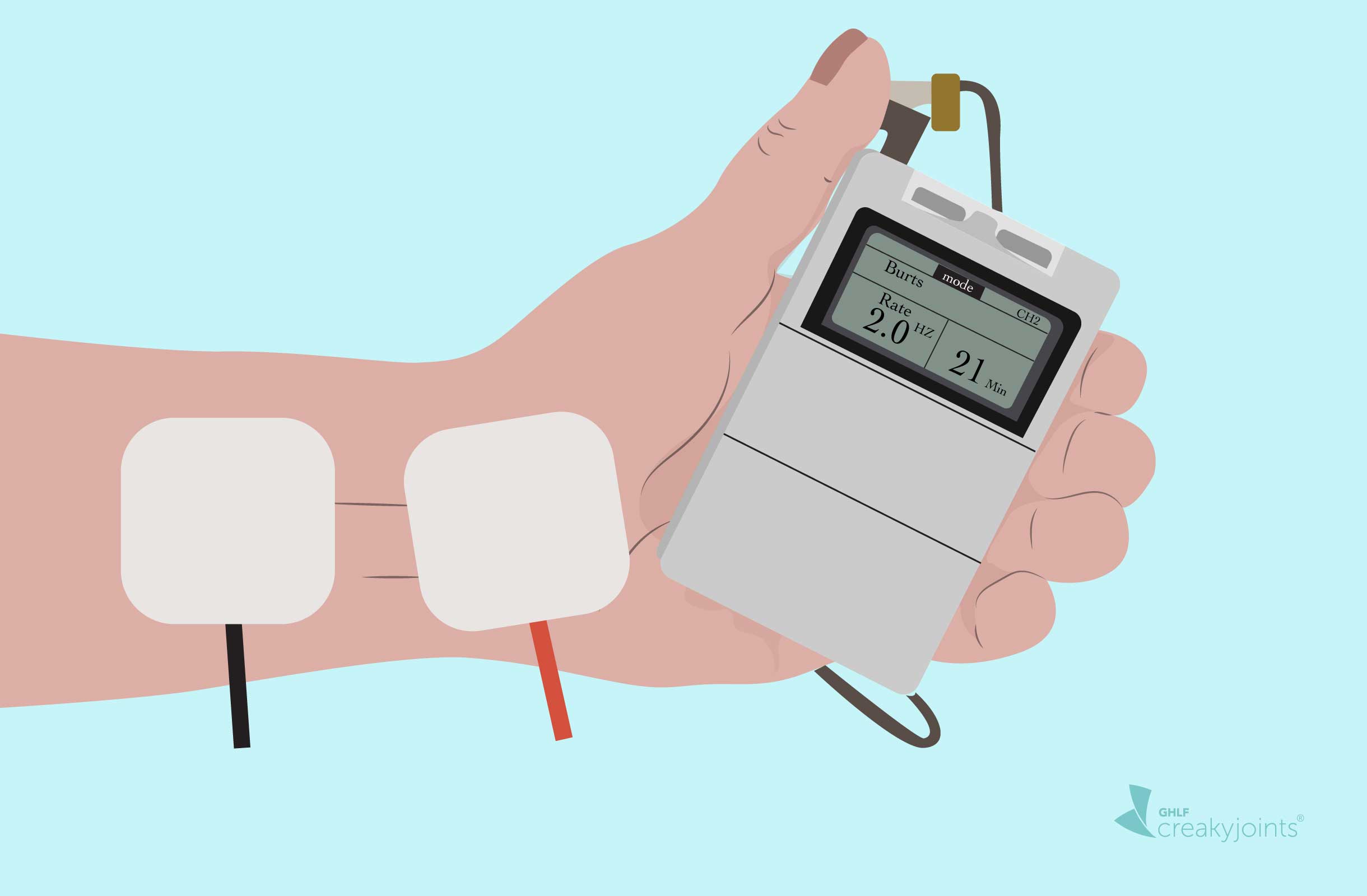 Pain management devices mainly include analgesic infusion pumps (intrathecal or external); electrical infusion pumps, such as the transcutaneous electrical nerve stimulation (TENS), neuromuscular electrical stimulation (NMES/EMS), electrical stimulation devices (ESDs); neurostimulation devices such as spinal cord stimulation (SCS), deep brain stimulation (DBS), vagus nerve stimulation (VNS), and sacral nerve stimulation (SNS); and radiofrequency ablation (RFA) devices. Other electrical stimulators include electronic muscles stimulator (EMS), inferential stimulator (IF), high voltage pulsed galvanic stimulators (HVPGS) and microcurrent stimulators.
TENS relieves pain by sending electrical pulses across the skin and along nerves, thus preventing pain signals from reaching the brain. SCS devices transmit electrical signals to the spinal cord for pain relief.
SCS systems increasingly are being used with sophisticated advancements allowing the technology to address difficult-to-treat pain associated with arachnoiditis, complex regional pain syndrome, failed back syndrome, and peripheral neuropathies.

However, the pain associated with other disorders such as angina pectoris, pancreatitis, peripheral vascular disease, occipital neuralgia, and urinary incontinence, also may be amenable to treatment with SCS.

Minimally invasive neurostimulators deliver low-level electric signals directly to selected nerve fibers. The three types of neurostimulation are neuromuscular stimulation, peripheral nerve stimulation, and SCS. Spinal cord stimulator or dorsal column stimulation is used to treat chronic pain in the trunk or limbs.
Neurostimulation therapies, including occipital nerve stimulation (ONS), are not yet approved by the FDA for the treatment of migraine or other headache disorders; however, these therapies may be prescribed off-label.

The ONS devices deliver a small electrical charge to the occipital nerve to prevent migraines and headaches in patients who have not responded to medications.
One of the oldest types of neuromuscular stimulation devices is the high-voltage pulsed galvanic (HVPG) stimulator.

Two major uses for HVPG devices are for the pain associated with carpal tunnel syndrome and diabetic foot.
The global pain management devices market report estimates the market size ($million 2019 to 2029), market share analysis, growth trends and forecast (CAGR% 2023 to 2029).
The global market for pain management devices segmented by product [analgesic infusion pumps (intrathecal infusion pumps, external infusion pumps), electrical stimulation devices (TENS devices, NMES/EMS devices, other ESDs), neurostimulation devices (SCS devices, DBS devices, VNS devices, SNS devices), radiofrequency ablation devices], by application (pain due to cancer, facial injury and migraine, musculoskeletal, neuropathic and trauma related) and geography.
Based on the products, the pain management by neurostimulation devices segment accounted for majority share of the total pain management devices market, followed by the analgesic infusion pumps segment.

The field of neuromodulation for treating chronic pain is growing rapidly, especially in the fastest-growing spinal cord stimulation (SCS) market segment.

In the global pain management market, the SCS systems segment expected to continue to be the fastest-growing segment with increasing competition among device manufacturers to develop innovative, targeted therapies.

However, the radiofrequency ablation (RFA) devices segment anticipated to grow at a double-digit rate over the forecast period.

RF ablation derived pain management products have proven beneficial for treatment of spinal arthritis, spinal surgery and neuropathic conditions such as complex regional nerve syndrome, trigeminal neuralgia, migraine, sciatica and other chronic pain associated conditions.

At the same time, to some extent, the COVID-19 pandemic disrupted the plan for the neuromodulation industry to bounce back from the lack of new products capable of driving growth.

By applications, the musculoskeletal pain segment held the largest revenue and growth rate throughout the forecast period for the global electrical stimulation devices market.

The neuropathic pain segment accounted for the largest share of global neurostimulation devices market, followed by pain resulting from cancers.
The musculoskeletal pain segment dominated the global pain management devices market for analgesic infusion pumps, whereas the neuropathic pain forecast to grow at the fastest CAGR over the forecast period.
Finally, the cancer pain segment anticipated to register the largest RF ablation devices market share, with double-digit growth rate during the next five year period.
The global pain management devices market research report is further divided by geography into North America (U.S., Canada), Europe (U.K., Germany, France, Italy, Spain, Rest of EU), Asia Pacific (Japan, China, India, Rest of APAC), Latin America (Brazil, Mexico, Rest of LA), and Rest of the World. By geography,
In terms of geography, the North America region dominated the total pain management products market, followed by the Europe region.

The increasing chronic pain incidence in developed countries and public awareness about chronic conditions related pain management care resulted in high demand for pain management products.

The U.S. is exploring ways to prevent opioid addictions calls for a report recommending ways to encourage use of medical devices to control pain in individuals covered by Medicare and Medicaid.

According to the Institute of Medicine of the National Academics (IMNA), approximately 100 million individuals suffer from chronic pain in the U.S. leading to high demand for chronic pain management therapies.
According to the European Commission (EC) there are approximately 9 million aged individuals with a direct impact on the growth of chronic pain diseases, as this demographic is highly prone to chronic pain related disorders.

However, growing elderly population, rising disposable income, an increased public awareness and access to treatment for the patient population are expected to bring significant growth for pain management devices in the Asia Pacific region.
The report also provides the detailed market landscape and profiles of major competitors in the global market including company overview, financial snapshot, key products, technologies and services offered, and recent developments.
Recently, the US FDA approved Abbott's Pain Management Controller App. The smartphone-compatible app works with Abbott's implantable neuromodulation technologies as part of its NeuroSphere Digital Care connected care management platform.
The next-generation Intellis could strengthen Medtronic's grip on the spinal cord stimulation market, where it already holds a 30.2% share.
Major competitors operating in the global market for pain management devices and included in this report are Abbott Laboratories, Inc., Bio-Medical Research (BMR) Ltd., Boston Scientific Corporation, DJO Global, Inc., Halyard Health, Hospira, Inc., Johnson & Johnson (Codman & Shurtleff, Inc.), Medtronic plc, Smiths Medical, Inc., and Stryker Corporation.
Product

Analgesic Infusion Pumps

Intrathecal Infusion Pumps
External Infusion Pumps

Electrical Stimulation Devices

TENS Devices
NMES/EMS Devices
Other ESDs (EMS, IF, HVPGS and MS)

Neurostimulation Devices

SCS Devices
DBS Devices
VNS Devices
SNS Devices

Radiofrequency Ablation Devices

Application

Cancer Pain
Facial and Migraine Pain,
Musculoskeletal Pain
Neuropathic Pain
Trauma

Geography

North America (U.S., Canada)
Europe (U.K., Germany, France, Italy, Spain, Rest of EU)

Asia Pacific (Japan, China, India, Rest of APAC)
Latin America (Brazil, Mexico, Rest of LA)
Rest of the World

Company Profiles

Abbott Laboratories, Inc.
Bio-Medical Research (BMR) Ltd.

Boston Scientific Corporation
DJO Global, Inc.

Halyard Health
Hospira, Inc.
Johnson & Johnson (Codman & Shurtleff, Inc.)
Medtronic plc
Smiths Medical, Inc.
Stryker Corporation
To request Table of Contents and Sample Pages of this report visit:
https://www.ihealthcareanalyst.com/report/pain-management-devices-market/
Related publications: